Language School in Hangzhou
ESL Jobs in Hangzhou
Our language school offers you the opportunity to experience the fascinating culture of China first hand with the support and expertise of a leading education organisation. We are now holding interviews for professional and motivated young learner teachers dedicated to making learning fun and effective.
We focus primarily on kindergarten students but we do have some middle school and one to one adult classes too. We like to immerse our students in the English language so we do not speak Chinese in the classroom. We teach our students in a fun and interactive way, so they can learn English but also learn a little about Western culture and what life is like in foreign countries. Students really appreciate our classes and enjoy the chance to be creative and use the language in natural interactions. We have plenty of resources, for example; course books, power point presentations and all other resources which you would expect a modern school to provide. The school emphasises quality of education above all, and most of our students continue to study here term after term.
Our older students classes will also help you to develop your creative thinking skills and plan classes and activities that align with their interests. They offer a nice change of pace and the ability to communicate with the students on a. variety of topics. There is also a Chinese Teaching Assistant for every class to help translate, if needed, and to mark homework. They help classes run smoothly and make life much easier for our teachers.
As a school we encourage teacher's professional development. As an international company we provide excellent career opportunities in education and educational management and also the ability to transfer between schools and countries. At a local level, we run training workshops, seminar sessions and personal development programs to help teachers develop their skills and enjoyment of classes.
We currently have six teachers who all really enjoy living and working here. One of the best things about our school is the atmosphere of friendship around the place. We all socialize, help each other out and all of our teachers are given the support they need to enjoy their time in China and become great teachers.
Teach English in Hangzhou
There is a famous saying in China: 上有天堂 下有苏杭, "Above, there is heaven. Below there is Hangzhou and Suzhou."  Regarded as one of the two paradises on earth by the Chinese people, Hangzhou offers an ideal destination for anyone seeking to live and teach in China.
Hangzhou is the capital of Zhejiang province and is located not far south of Shanghai. The city is regarded as one of the most beautiful cities in China with numerous historic relics and natural beauty. Most famous for its picturesque West Lake, elected as a National Key Scenic location due to its historical and cultural significance and many temples, pagodas, ponds and plants.
The city is one of the most livable in China with a natural balance of local Chinese culture and Western amenities providing a dynamic atmosphere of live music, cafes and bars, a variety of events and an eclectic mixture of people from all over the world. Mix a buzzing city with a pleasant year round climate and low cost of living and you see why Hangzhou has earned the reputation it has.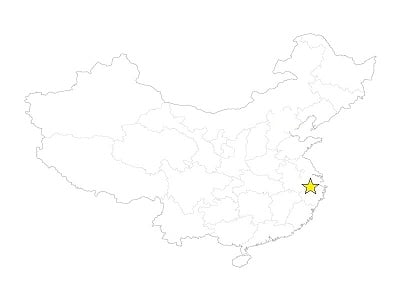 Main Responsibilities
• 20 hours teaching per week
• No office / admin hours
• Lesson planning
• Take part in school parties and events
• Attend workshop sessions and event planning
Compensation
• Excellent salary: 16,000 – 19,000 RMB per month (depending on qualifications and experience)
• Accommodation allowance: 2,000 RMB per month
• Reimbursed airfare of 4,200 RMB at the end of the contract
• Legal 'Z' work visa provided
• 12 days public holidays plus 10 days extra holidays
• Medical insurance provided
• Contract completion bonus: 6,000 RMB
• Contract renewal bonus: 2,000 RMB
• On-going training and academic support
Requirements
• Bachelor's degree
• TEFL certificate (No TEFL? – We recommend INTESOL)
• Native English speaker from UK, USA, Canada, Australia, New Zealand or South Africa
• Experience teaching young learners preferred
• Criminal background check
• Plenty of passion and energy
There are no costs whatsoever for the entire recruitment process.
We are looking forward to hearing from you.