Language School in Hangzhou
ESL Jobs in Hangzhou
Our school offers you the opportunity to experience the fascinating culture of China first hand with the support and expertise of one of the largest British owned EFL organizations in Asia. We are now holding interviews for professional and motivated young learner teachers dedicated to making learning fun and effective.
Established in 2001, we currently operate in over 24 cities across China. We are well known as a market leading language school. With thousands of students coming through our doors every year we make every effort to maintain the highest standards in education by providing excellent course materials, technology and an engaging learning environment.
Our school in Hangzhou opened its doors in 2002 and now employs 7 foreign teachers and has over 1000 students enrolled.
Students
The majority of our students are young learners aged from 6 to 16 years old so teachers enjoy teaching to a variety of ages throughout the week. Teachers have access to a range of teaching materials including flashcards, posters, songs, games and digital resources. Teaching assistants are also on hand to help with classroom management and translation when needed.
Teacher training and support is seen as key at our school and we provide a one week training program at the start of your contract as well as on-going training and support in the form of workshops, seminars, class observations from your Academic Manager.
Teach English in Hangzhou
There is a famous saying in China: 上有天堂 下有苏杭, "Above, there is heaven. Below there is Hangzhou and Suzhou."  Regarded as one of the two paradises on earth by the Chinese people, Hangzhou offers an ideal destination for anyone seeking to live and teach in China.
Hangzhou is the capital of Zhejiang province and is located not far south of Shanghai. The city is regarded as one of the most beautiful cities in China with numerous historic relics and natural beauty. Most famous for its picturesque West Lake, elected as a National Key Scenic location due to its historical and cultural significance and many temples, pagodas, ponds and plants.
The city is one of the most livable in China with a natural balance of local Chinese culture and Western amenities providing a dynamic atmosphere of live music, cafes and bars, a variety of events and an eclectic mixture of people from all over the world. Mix a buzzing city with a pleasant year round climate and low cost of living and you see why Hangzhou has earned the reputation it has.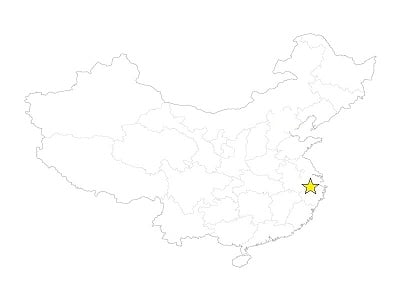 Job Duties
• 20 hours teaching per week
• No office / admin hours
• Lesson planning
• Take part in school parties and events
Compensation
• Excellent salary: 13,000 – 15,000 RMB per month (depending on qualifications and experience)
• Accommodation allowance: 2,000 RMB per month
• Flight allowance: 4,200 RMB
• Legal 'Z' work visa
• 12 days public holidays plus 10 days extra holidays
• Insurance allowance: 1,300 RMB
• Performance related bonus: up to 6,000 RMB per year
• On-going training and academic support
• Promotion opportunities to Senior Teacher and Academic Manager within the Shane network
Requirements
• Bachelor's degree
• TEFL certificate (No TEFL? – We recommend INTESOL)
• Native English speaker from UK, USA, Canada, Australia, or New Zealand
• Experience teaching young learners preferred
• Plenty of passion and energy
There are no costs whatsoever for the entire recruitment process.
We are looking forward to hearing from you.