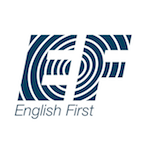 English First Nanning

Program Highlights
-Excellent salary: up to 20,000 RMB per month
-Airfare allowance provided: 9,000 RMB
-Housing allowance provided
-State of the art teaching facilities and resources
ESL Jobs in Nanning
EF English First is now recruiting creative, qualified and passionate English teachers with the desire to teach both young learners and adults. Most of our students are aged between 3 to 16 years old but we also offer one-on-one classes for adult learners. Our center has been well-established with over 10 years for providing quality education. We have recently renovated our center and we now offer state-of-the-art teaching facilities which include our cutting edge Smart boards, "Life Club Zone" and "i-Lab" area. You have the opportunity to be a part of a close-knit team of foreign teachers and local teachers here in Nanning, China.
With our dedication to providing quality education, we provide weekly training workshops, development diaries, peer observation sessions and continuous development. If you are interested in working in a professional teaching environment alongside a team of dedicated and established professionals, this position is the right one for you.
English First (EF) is truly a global company, established in 1965 and now with over 400 centers around the world. EF opened its first school in China in 2001 and has since established itself as the market leader for private language learning with over 150 schools, employing over a thousand teachers.
Course materials & technology
Popular with students and teachers alike, EF course books have been developed by a dedicated team of linguistic and educational experts. Course books are accompanied by a wide range of supplementary materials including flashcards, posters, handouts, CD's, videos, songs and in-class computer applications, all essential for teachers to deliver varied and engaging classes.
Teach English in Nanning
Nanning, the capital of Guangxi Zhuang Autonomous Region is located in south-west China. Its neighboring city is Guangzhou and it is close to Hong Kong, Macau and Vietnam. This makes the city a commercial and communication center which opens China to Southeast Asia. The city is well-known as the "Green City" because of its abundant lush tropical foliage. The city has an area of over 22,000 square kilometers with a population of over 6.6 million. It has a warm, monsoon-influenced humid subtropical climate which gives it a large amount of biodiversity. This pleasant city is endowed with evergreen trees and fragrant flowers all year long because of its climate.
Nanning also has a lot of attractions to offer such as Grand de Tian Waterfall, Mount Qingxiu and Mount Daming. As a modern city, it has diverse shopping, which is well developed for visitors. The city's commercials center, the supermarkets, department stores, bookstores and other retail markets offer different kinds of merchandise. It is especially beautiful at night with its colorful street lamps, bars, gyms and coffee houses. You can see people, young and old, walking or relaxing along the river or in the city's many squares.

Main Responsibilities
-Maximum of 20 teaching hours per week
-Up to 27 teaching hours during summer
-Up to 6 hours admin work per week
-Weekend classes with 2 days off during the week
-Lesson planning
-Check and mark students' homework and quizzes
-Provide reports on students' performance to parents and the school staff
-Make good use of our extensive course materials and technology in the classroom
-Take part in marketing activities and assist in the placement testing and interviewing of new students
-Attend trainings and meetings
Compensation
-Excellent salary: 16,000 – 20,000 RMB per month depending on qualifications and teaching ability
-Flight allowance provided: 9,000 RMB (half after 6 months, half after 12 months)
-Housing allowance provided: 1,000 RMB per month
-Assistance in finding accommodation
-Airport pickup and free hotel accommodation upon arrival
-Contract renewal bonus: 5,000 RMB
-Legal 'Z' work visa provided with fees reimbursed after 3 months
-11 days public holidays plus 10 days extra paid holidays
-International health insurance provided
-After a full year, re-signing teachers will receive contract completion bonus depending on the teacher's performance
-Career development opportunities
-Teachers will be given a bonus for every student signing up after a demo class conducted by the teacher: 50 RMB per student
-Free Mandarin classes every week
-Staff trips
-On-going professional training and classroom-based professional development
Requirements
-Bachelor's degree
-TEFL certificate required (No TEFL? – We recommend INTESOL)
-Native English speakers from UK, USA, Canada, Ireland, Australia, New Zealand or South Africa
-At least 2 years teaching experience if no TEFL certificate
-Creative, caring and full of energy
-Patient and passionate in teaching
There are no costs whatsoever for the entire recruitment process.
We are looking forward to hearing from you.