Young Learner Language School in Wenzhou
Program Highlights
-Excellent salary: 8,000 – 9,000 RMB per month
-Airfare allowance provided: 9,000 RMB
-State-of-the-art teaching facilities
-Career development opportunities
The Jobs
Our Language Training Center is now recruiting patient, hardworking and qualified English teachers to teach young learners aged 3 to 16 years old. We also cater to adult learners with different career backgrounds and abilities. Our school in Wenzhou was opened in 2012 but our first school was established in 2007 in Hangzhou where there are currently 9 campuses. We attribute our success to our unique teaching concept, state-of-the-art teaching facilities and most especially to our excellent teaching staff. We promote a cooperative workplace culture where our teachers are proactive in improving their skills and sharing their knowledge with their colleagues to continually develop our school's system. If you possess the right qualifications and have a strong desire to make a difference, we would like to invite you to send your application and have the chance to be a part of our team.
Our teachers are responsible for delivering our school's educational products to learners. We make sure that we provide a first-rate learning experience. We keep our class sizes to a maximum of 6 students to provide more interaction between the teachers and the learners. We encourage the use of necessary teaching materials and the modern teaching technology to captivate students' attention. Aside from flash cards and well-selected course materials, every classroom is equipped with an interactive whiteboard and constant access to the internet. All teachers are also required to attend and participate in workshop and teacher development training provided by the center to maintain a standard of quality in our education system.
Wenzhou – The City
Wenzhou is located on the east coast of China, south of Shanghai. It is renowned all over China as a prosperous city because of its strong trade ties internationally. Because of this, the city is in a way a lot more developed than most of China. This city is growing very fast with a nice climate all year round. Wenzhou has a lot to offer for everyone and can be an exciting place to live in.
Wenzhou is surrounded mostly by wetlands and this gives a unique opportunity to appreciate nature, and bird-watching in particular. The wetlands have quite a number of small islands in it where some of them are joined together by bridges while others are only accessible by boat.
A small island called "Island in the Heart of the River" can be found in the northern part of Wenzhou. It is a well-known attraction for tourists because of the ancient temples and pagodas that are to be seen there. Aged over a thousand years old, the pagodas attract a great number of visitors. The island also has a museum mainly devoted to the history of Zhejiang province.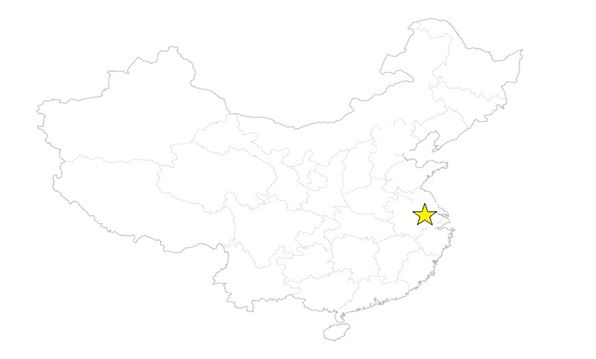 Main Responsibilities
-Maximum of 25 teaching hours per week
-35-hour work week (up to 40 hours during peak season)
-Weekend classes with days off during the week
-5-day work week during off-peak seasons and up to 6-day work week during the peak seasons (Peak seasons – June to August and January to February)
-Plan lessons and check students' homework, quizzes and written work
-Carry out the timetable provided by the Director of Studies
-Become familiar with the programs and courses of study as directed by the language center
-Develop and use suitable supplementary materials as necessary
-Use audio and video resources that are relevant to the lesson
-Utilize our online language learning program
-Substitute for colleagues who are absent at short notice or are teaching off-site
-Attend meetings and trainings
-Conduct demo teaching and take part in marketing and promotional activities
Compensation
-Excellent salary: 8,000 – 9,000 RMB per month depending on qualifications and teaching ability (7,500 RMB during the first month probation period)
-Airfare allowance: 9,000 RMB provided after completion of contract
-Assistance in finding accommodation
-Legal 'Z' work visa
-11 days public holidays
-Insurance provided
-Career development opportunities
-Demo class bonus: 100 RMB for every student who enrolled
-Free Mandarin classes
-Annual staff trip
-Professional pre-job training and ongoing program support
Requirements
-Bachelor's degree
-TEFL certificate required (No TEFL? – We recommend INTESOL www.GoldStarTeachers.com/INTESOL)
-Native English speakers preferred but non-native candidates with good qualifications and experience are welcome to apply
-Teaching experience preferred
-Cheerful, positive and excellent communication skills
-Professional, creative and a good sense of responsibility
There are no costs whatsoever for the entire recruitment process.
We are looking forward to hearing from you.