Disney English Guangzhou
Disney English is currently recruiting experienced English teachers with a playful and adventurous spirit for jobs in Guangzhou. Begin your China adventure today and become part of the magical world of Disney English. We offer a truly exceptional package and an experience that will stay with you for the rest of your life.
The Disney Approach – Immersive Storytelling
No one speaks the language of children better than Disney, and nothing captures their imaginations more than a great story. Disney English combines the art of Disney storytelling, breakthrough language learning methodology and innovative technology to inspire learners' passion for English. Since the opening of our flagship Center in Shanghai in 2008, Disney English has been sharing the gift of English with thousands of children across China. By providing an award-winning academic curriculum and engaging children aged 2 to 12 years old with their favorite Disney stories, songs and characters; Disney English creates a fun, lively, and highly effective learning environment.
Courses
Course materials feature Disney characters throughout and place an emphasis on natural English communication. It is backed up with an amazing array of supplementary materials to really bring the class to life, from flashcards, an entire room full of realia, song CDs, games, digital material, toys and a comprehensive teacher's guide.
Each classroom is fitted with an interactive white board & digital presentation wall which is packed full of animated teaching material helping to further enrich the student-centered learning environment.
Class sizes are small to ensure all students receive the personal guidance and attention they need to get the most from their learning experience.
The Schools
Entering a Disney English school is like walking into a mini-Disneyland, students are surrounded by all their favourite Disney characters and locations. Each classroom is based on the theme of a Disney story – imagine flying around Andy's bedroom with Buzz Lightyear, swimming the oceans with Nemo and exploring the jungles with Simba.
Teach English in Guangzhou
Guangzhou, a prosperous metropolis full of vigor, is the capital city of Guangdong Province located along the south coastline of China. Being an excellent port on the Pearl River navigable to the South China Sea, and with fast accessibility to Hong Kong and Macau, Guangzhou serves as the political, economic, scientific, educational and cultural center in Guangdong area.
Guangzhou is considered as the paradise for food-lovers in south China. A large amount of time-honored restaurants and quality new restaurants serve various authentic Guangzhou dishes, snacks, and drinks. The most popular restaurants gather around the old city area, including the Dongshan District, Yuexiu District, and Liwan District.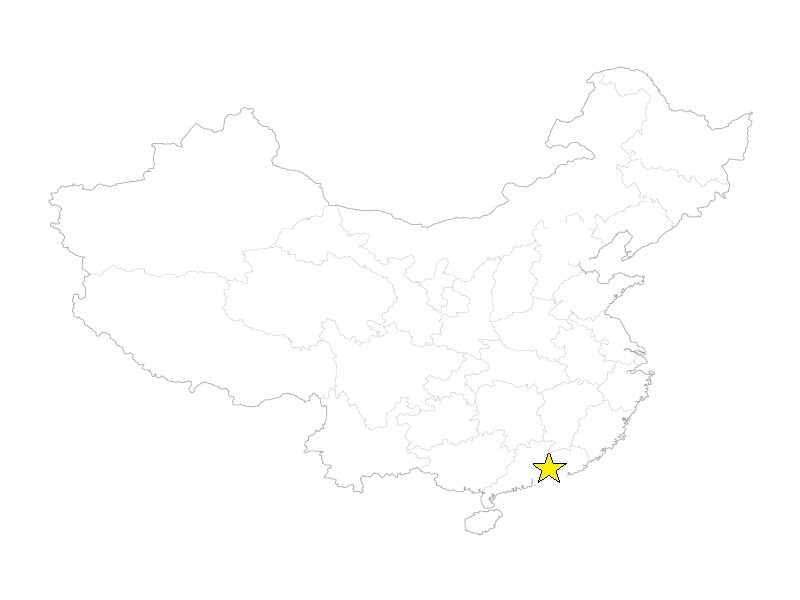 Summary of Responsibilities
-Maximum of 25 hours of teaching per week
-Deliver curriculum with energy and enthusiasm, using immersive learning techniques such as story-telling, singing, and role playing in combination with formal exercises
-Communicate with learners in an engaging, age-appropriate way, ensuring that language learning is both effective and fun
-Measure progress and educational results through the delivery of formal and informal assessments and progress reports
-Collect audio & visual portfolio material of learners' work and progress during lessons to share with parents
-Partner closely with Learning Partners to maintain strong relationships with parents, ensuring high level of program engagement and outstanding service, by communicating both in person and through our online portal
-Contribute to Center's success by leading engaging demonstrations of Disney English lessons for potential learners and their parents
-Participate in various marketing and referral events to drive learner enrollment as needed
-Ensure classes are run efficiently and start and end, as scheduled
-Prepare print materials, technology and supplemental materials prior to the start of each lesson
-Deliver private lessons as required, due to learner absences or for learners that are falling behind
-Contribute to overall Center success by ensuring consistently high learner renewal rates, through the delivery of great service and measurable learner progress
Compensation
-Great package: 11,000 – 15,000 RMB (roughly 1,700 – 2,300 USD) depending on experience
-3,000 to 4,850 RMB additional monthly housing allowance (depending on location)
-Paid airfare to China up front by the school and a monthly travel stipend toward return trip
-7,000 RMB training bonus (paid with first month's pay)
-Eligibility for additional quarterly incentive based upon overall Center performance
-Legal 'Z' work visa provided
-10 days paid vacation time, plus 11 days Chinese national holidays per year
-Airport pickup
-Free hotel provided for up to 3 weeks on arrival in China
-Initial 2 week training course plus 1 week of in-centre training and on-going professional development
-Eligibility for additional quarterly incentive based upon overall Center performance
-Health/Dental Insurance
-TEFL certification provided for free
-'Rosetta Stone' Mandarin Chinese license
-Silver pass (a limited-access theme parks admission pass)
-Disney discounts
Required Qualifications
-Bachelor's degree from an accredited institution
-At least 6 months of previous teaching experience required
-English language fluency including but not limited to: proper grammar, sentence structure, word tense, subject-verb agreement, and proper use of adjectives and adverbs
-Demonstration of a neutral accent, clear pronunciation, good intonation and English language rhythm
-A passion for educating young learners and a keen interest in their development
-Ability to command the attention of large groups of children in an engaging and compelling manner
-Energetic, enthusiastic, animated approach to storytelling and delivering content to learners
-Ability to thrive in a fast paced, high-change work environment
-Professionalism in oral and written communications
-Customer-service oriented with creative problem solving skills
-Ability to relocate to China for a 12 to 15-month contract
There are no costs whatsoever for the entire recruitment process.
We are looking forward to hearing from you.