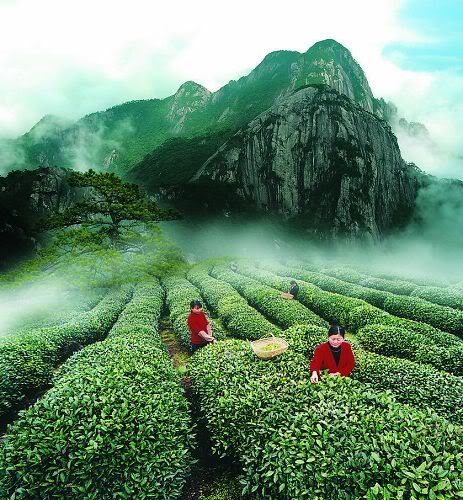 English First Taizhou
ESL Jobs in Taizhou
EF English First, Taizhou is looking to recruit a dynamic, creative English teacher to join our tenacious teaching team. We pride ourselves on the professional and friendly service we offer our students. If you are looking to work for a progressive company, where your ideas and creativity are valued and the lessons you teach really make a difference to students' lives, look no further than EF Taizhou.
EF Taizhou, part of the biggest education group worldwide, sets itself apart from the rest by offering a wealth of teaching resources and a tailor-made courses based on students' ages and learning needs.
EF Taizhou offers a range of courses to all ages and abilities, with a focus on providing a fun and varied learning experience. Teacher training and on-going academic support is given the highest priority giving you the structure needed to enjoy and thrive as a teacher.
Teach English in Taizhou
Situated on the east coast, not far from Shanghai, Taizhou offers a slice of authentic Chinese life while still being within easy reach of major cities such as Shanghai and the provincial capital, Hangzhou. Rich in cultural marvels and home to the 'mini Great Wall of China', an ancient cultural treasure, as well as numerous parks and a history of glass, bamboo and stone sculptures. Thanks to its well establish transport links Taizhou is within easy reach of the famous Yandang mountain, Tiantai scenic area and many natural wonders and small islands.
The low cost of living and pleasant climate along with the recent developments and modernization make it a desirable city to live in.
Main Responsibilities
• Maximum of 20 hours teaching per week
• Lesson planning
• Use audio / video materials in classes
• Cooperate with the CM and DOS in ensuring the constructive communication and efficient operation of the centre
• Assist in the placement testing and interviewing of new students
• Carry out teaching related responsibilities including, but not limited to demonstration classes, conversation clubs, tutorials, seminars and presentations
• Attend centre social events
Compensation
• Excellent salary: 8,000 – 13,000 RMB per month (depending on qualifications and experience)
• Free accommodation: Western style, near the school
• Flight allowance: 9,000 RMB half payable after 6 months, half after 12 months
• Legal 'Z' work visa
• 12 days public holidays plus 10 days extra holidays
• Insurance
• On-going training and academic support
• Promotion opportunities within the EF network
Requirements
• Bachelor's degree
• TEFL certificate (No TEFL? – We recommend INTESOL)
• Able to commit to a 2-year contract
• Native English speaker from UK, USA, Canada, Australia, New Zealand or South Africa or Non-Native speaker from Netherlands, Switzerland, Sweden and Finland
• Non-native speaker with fluent English, got a Bachelor degree or above in a native English speaking country and good teaching experience welcome to apply
• Experience teaching young learners preferred
• Plenty of passion and energy
If you are looking to teach English in China, teaching young learners in Taizhou is guaranteed to be a truly rewarding and exciting experience. As far as ESL jobs in China go, you will not find better support, teaching materials and a friendlier teaching team. With a legal work visa and insurance provided you can teach English abroad in safety and security.
There are no costs whatsoever for the entire recruitment process.
We are looking forward to hearing from you.