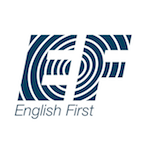 English First Suzhou

Program Highlights
– Excellent salary: 10,500 – 15,500 RMB per month (net)
– 3,000 RMB per month allowance or free shared accommodation
– On-going intensive training and academic support
– Work in Suzhou which is a great expat city
ESL Jobs in Suzhou
EF English First, Suzhou is now recruiting native English language teachers. We are looking for well qualified teachers who have the creativity and resourcefulness to educate our students while ensuring they have fun doing so.
Now EF Suzhou has five schools which are located in SIP West, SIP East ,SND and Wujiang District and the sixth school will open in 2019. We employ 40 foreign teachers and pride ourselves on our professionalism and the quality of the courses we offer to our students, aged from 3 to teenagers.
Our schools are modern, well equipped and progressive with IWBs in each room and school-wide WiFi. Classes are based on EFs own syllabus and text books, and lesson plans and materials are provided. Students study in classes of no more than 15 per class, often less and all students are placement tested when they begin to ensure there are no mixed level classes.
Our school takes teacher training seriously believing in the importance of on-going learning to develop into an effective teacher. We offer a two week training program before the teaching begins, which will cover our teaching methods, materials, training on using the interactive white boards amongst other things to prepare you for the classes. Come and work in a supportive environment where every day brings new challenges and rewards.
Teach English in Suzhou
Suzhou is a renowned cultural, historic and tourist city, located just 25 minutes north of Shanghai on the fast train. The city is located in the southeast of Jiangsu Province, bordering Shanghai on the east. Written historical records indicate that Suzhou has a history of over 4000 years and the city is now best known around China for its unique and plentiful gardens and its many streams and canals, which have earned it the nickname "Venice of the East".
In early years, teahouses and theatres were the most common nightlife activities. With the development of tourism however, there are multiple more fashionable choices in Suzhou now.
Suzhou is widely known in China as being one of the most livable cities in China, with a buzzing expat community and friendly locals. You will not enjoy only good food there, but also cosmopolitan atmosphere of nightlife activities including cafes, bars, teahouses, theatres and cinemas.
Main Responsibilities
• Average of 20 hours teaching per week
• Lesson planning
• Use audio / video materials in classes
• Cooperate with the CM and DOS in ensuring the constructive communication and efficient operation of the centre
• Assist in the placement testing and interviewing of new students
• Carry out teaching related responsibilities including, but not limited to demonstration classes, conversation clubs, tutorials, seminars and presentations
• Attend centre social events
Compensation
Monthly gross pay is from 15,000 – 20,000 RMB (gross), includes the following:
Basic salary: 10,500 – 15,500 RMB (net)
Quarterly Bonus
House allowance of 3000RMB/per month (net) OR free shared accommodation (max 2 teachers to an apartment)
Additional Flight Allowance of 13,125RMB (net) (15 months contract)
International medical insurance
Additional student enrolment and retention bonuses
Additional contract completion bonus
Additional paid visas and residence permits – fully compliant with local laws
Paid annual leave(10 days) + public holidays
5 working days per week
Support from senior management for academic excellence with excellent classroom materials, and teacher-led procurement
Career opportunities within EF's network of language centres
EF National Academic Development program for continuing professional development
Airport pick-up
Requirements
• Native English speaker from UK, USA, Canada, Australia, Ireland or New Zealand
• 2 years teaching experience in an education environment is highly preferred
• Bachelor's degree or above
• Recognised 120-hourTEFL certificate is preferred (No TEFL? – We recommend INTESOL)
• Non-Criminal background
• Excellent communication and presentation skills, love kids and enjoy teaching
There are no costs whatsoever for the entire recruitment process.
We are looking forward to hearing from you.