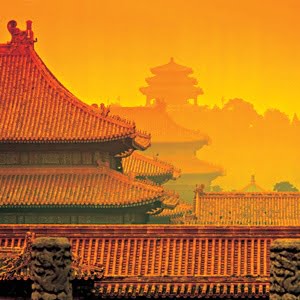 Language School in Ningbo
Program Highlights
-Excellent salary: 17,000 RMB per month
-Flight to China paid for upfront
-Free housing OR monthly housing allowance
-Advancement opportunities
ESL Jobs in Ningbo
Our school offers you the opportunity to experience the fascinating and wildly different culture of China first hand with the support and expertise of one of the largest British owned EFL organizations in Asia. We are now holding interviews for positions at our school in Ningbo. We are looking for professional and motivated young learner teachers dedicated to making learning fun and effective.
Established in China in 2001 Shane currently operates in over 28 cities across China. We are well known as a market leading language school. With thousands of students coming through our doors every year we make every effort to maintain the highest standards in education by providing excellent course materials, technology and an engaging learning environment.
We operate three modern schools in Ningbo with computers, projectors, and large white boards in every classroom. Our newest location, in Ningbo's Haishu District, is using large touch screen televisions in classrooms.
The majority of our students are young learners aged from 3 to 12 years old and are exposed to English immersion classes. We employ 18 foreign English teachers. Teachers must be creative and effective communicators, utilizing different methods to deliver ideas and empower their students to express themselves. With small class sizes of 8 to 10 students, the teachers can provide personal attention to each of the students.
A trained bilingual Teaching Assistant will be available to offer support inside the classroom. We also have plenty of resources that can be used in every classroom such as flash cards, writing boards, blocks, toys, puppets, music and multimedia capability. We have developed an extensive line of books, workbooks and interactive CDs to compliment well with our teaching methods.
Teach English in Ningbo
Ningbo is one of China's oldest cities but has gone through plenty of changes in recent years. It is an economic center and has become the most developed city in Zhejiang province, just South of Shanghai on the East coast. The city has wonderful natural, cultural landscapes and historical sites to visit. The Tainyi Chamber was built in 1516 and is said to be the oldest surviving library building in China.
The weather in Ningbo is subtropical with humidity and distinctive seasons. Ningbo also has a well-developed and easily accessible transportation system. The school is located in a high-class neighborhood with shopping, restaurants and movie theater within walking distance or a short taxi ride. This city is famous for its rich history and various cultures and it has been acclaimed as "the state of cultural relics". As a prosperous city in Zhejiang Province, this is one of the most visited places in Eastern China by tourists.
Main Responsibilities
-21 teaching hours per week
-Total working hours per week of 34
-Lesson planning
-Take part in parties and events organized by the school
Compensation
-Excellent salary: 17,000 RMB per month (approx. 2,400 USD per month)
-Flight to China paid for upfront
-Assistance finding accommodation and free hotel on arrival
-Free housing OR monthly housing allowance (2,000 RMB) + housing assistance
-Advancement opportunities within Ningbo or around the globe
-11 days public holidays plus 11 days extra holidays all paid
-Legal 'Z' work visa provided
-Accident and health insurance provided
-On-going training and academic support
Requirements
-Bachelor's degree
-TEFL certificate required (No TEFL? – We recommend INTESOL)
-Experience teaching young learners preferred
-Native English speaker from UK, USA, Canada, Australia, New Zealand or South Africa
-Dynamic, creative and adventurous
-Patient, positive and passionate in teaching young learners
There are no costs whatsoever for the entire recruitment process.
We are looking forward to hearing from you.