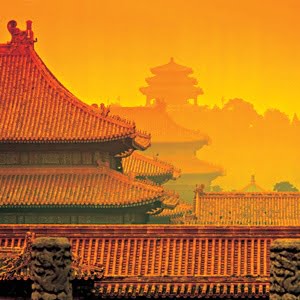 Language School in Nanjing
ESL Jobs in Nanjing
Our school offers you the opportunity to experience the fascinating and wildly different culture of China first hand with the support and expertise of one of the largest British owned EFL organizations in Asia. We are now holding interviews for professional and motivated teachers dedicated to making learning fun and effective.
Established in 2001, our school currently operates in over 24 cities across China and 5 schools in Nanjing. We are well known as a market leading language school. With thousands of students coming through our doors every year we make every effort to maintain the highest standards in education by providing excellent course materials, technology and an engaging learning environment.
Students
The majority of our students are young learners aged from 3 to 16 years old and teachers enjoy teaching to a variety of ages throughout the week. Teacher training and support is seen as key at our school and we provide a one week training program at the start of your contract as well as on-going training and support in the form of workshops, seminars, class observations from your Academic Manager.
Teach English in Nanjing
Located on the south bank of the Yangtze River, Nanjing, the capital of Jiangsu Province, is one of the most delightful destinations in China. Known as the capital city of six or ten dynasties in ancient Chinese history, it has a brilliant cultural heritage.
Like most major cities in China, Nanjing is developing rapidly. Great changes have taken place in the city. Modern highways and railways connect the city with most major cities throughout the country and it is becoming a sparkling metropolis akin to Shanghai and Beijing with skyscrapers, luxury hotels, fashion shopping malls, supermarkets and highly-developed economic zones throughout the city. Transport in the city is very convenient with the new metro service in addition to taxis, public buses, tourist special lines and other means of transport.
Main Responsibilities
• 20-25 hours of teaching per week
• Lesson planning
• Take part in school parties and events
Compensation
• Excellent salary: 11,000 – 18,000 RMB per month before tax depending on qualifications and experience (345 RMB tax deduction monthly)
• Free shared apartment or 3,000 housing allowance per month
• Flight allowance: 5,000 RMB for teachers recruited from outside China (half paid after 6 months, half after 12 months)
• Up to 4 days free hotel staying on arrival
• Legal 'Z' work visa
• 12 days paid public holidays plus 10 days extra paid holidays
• Contract completion bonus: 4,000 RMB
• Free medical and accident insurance provided by the school or insurance allowance: 1,300 RMB if teachers want to choose their own insurance
• On-going training and academic support
• Airport pickup
• Promotion opportunities to Senior Teacher and Academic Manager within the our network
Requirements
• Bachelor's degree
• TEFL certificate (No TEFL? – We recommend INTESOL)
• Native English speaker from UK, USA, Canada, Australia, New Zealand or South Africa
• Experience teaching young learners preferred
• Plenty of passion and energy
• Must have 2 years work experience post-graduation
There are no costs whatsoever for the entire recruitment process.
We are looking forward to hearing from you.