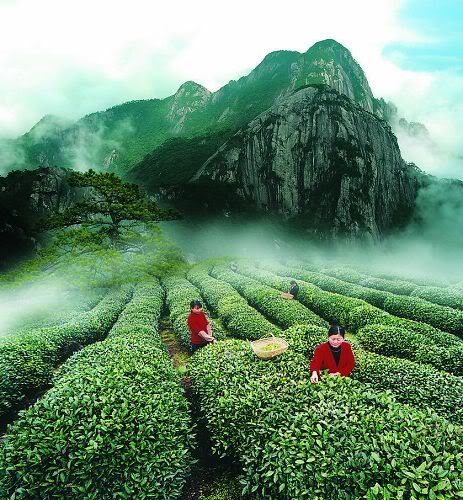 Language School in Guangzhou
Program Highlights
-Excellent salary: 16,000 to 19,000 RMB per month
-Airfare allowance: 8,000 RMB
-Unique approach to teaching
-Small class sizes
ESL Jobs in Guangzhou
Our school is now recruiting energetic, motivated and creative English teachers who have strong passion in teaching young learners between 5 to 12 years old in Guangzhou, China. We help develop and enhance our young learners' critical thinking and communication skills in a multi-disciplinary environment to become well-rounded thinkers. With strong emphasis on excellence, we have adapted the programs from selected primary schools in the United States. We use a variety of subjects including literature, history, social studies and science to train students to think and effectively communicate their ideas. We encourage our young learns to learn "how to think", not "what to think".
Our unique school has Library and Core Course programs which offer guided independent reading in our library of more than 7,000 audio books and regular books as well as literature and writing classes. Our young learners can choose among these books and read by themselves with the help and support of a coach. We aim to provide a life-changing experience to every young learner and try to match or even exceed their dreams and passions. Together, we can nurture the future generation to become the best and the brightest.
With small class sizes of 6 to 8 students, teachers and students have plenty of time to interact with each other and allow learners to discuss and present their projects during the class. Students and teachers have access to a wide range of state of the art teaching technology such as computers, iPads and other multi-media facilities. We also provide excellent, professional pre-job and on the job training to teachers. We welcome ideas and creativity from our foreign teachers to help further develop our curriculum.
Teach English in Guangzhou
Guangzhou, a prosperous metropolis full of vigor, is the capital city of Guangdong Province located along the south coastline of China. Being an excellent port on the Pearl River navigable to the South China Sea, and with fast accessibility to Hong Kong and Macau, Guangzhou serves as the political, economic, scientific, educational and cultural center in Guangdong area.
Guangzhou is considered as the paradise for food-lovers in south China. A large amount of time-honored restaurants and quality new restaurants serve various authentic Guangzhou dishes, snacks, and drinks. The most popular restaurants gather around the old city area, in cluding the Dongshan District, Yuexiu District, and Liwan District.
Main Responsibilities
-Maximum of 20 to 24 teaching hours per week
-40-hour work week including teaching hours
-Weekday Schedule: 11am to 8pm (1 hour lunch break)
-Weekend Schedule: 9am to 6pm (1 hour lunch break)
-Lesson planning and curriculum development
-Teach core literature courses
-Coach students in the library
-Research and development projects
-Check and grade students' homework and exams
-Enhance students' verbal and listening skills in English
-Ability to commit to a year contract
Compensation
-Excellent salary: 16,000 to 19,000 RMB per month (depending on qualifications and teaching ability)
-International flight reimbursement: 8,000 RMB
-Hotel reimbursement: up to 1,200 RMB
-Accommodation: 10,000 RMB start-up loan
-Discretional bonus at the end of the contract depending on performance
-All national holidays plus 11 days paid holidays
-Legal 'Z' work visa
-Health & Accident Insurance provided
-Airport pick-up
-Professional in-depth training with on-going program supervision
Requirements
-Bachelor's degree
-Degree in Education and English preferred
-TEFL certificate preferred but not required (No TEFL? – We recommend INTESOL)
-Native English from UK, USA, Canada, New Zealand, Ireland or Australia
-2 years teaching experience highly preferred
-Clean criminal record
-Fluency in oral and written English
-Energetic, fast learner and an excellent team player
-Patient, self-motivated and passionate in teaching young learners
There are no costs whatsoever for the entire recruitment process.
We are looking forward to hearing from you.