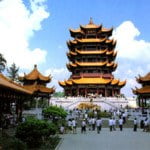 English Training School in Wuhan

Program Highlights
-Excellent monthly salary: 15,000 to 18,000 RMB
-Monthly housing allowance: 3,000 RMB
-Teach in the historical city of Wuhan
-Modern, engaging curriculum and teaching materials supplied
ESL Jobs in Wuhan
We are the biggest authorized franchisee of this brand in China. Our education group currently owns and operates 35 centres in Wuhan, Changsha, Nanchang, Zhuzhou, and a few other cities in Hubei and Hunan province. Aimed at helping students aged from 5 to 12 years old acquire English, we are currently seeking qualified full time teachers for our school in the historical city of Wuhan.
We were established in 2007 in Beijing, China, and are now one of the biggest and fastest growing brands in China's ESL industry. We provide a highly dynamic American K-12 curriculum based on rigid guidelines while providing interactive multimedia to students both in and out of the classroom. After 10 years of growth, we have become a progressive household name in the English language learning industry. We were listed on NASDAQ in 2017 and became the first junior English training brand to go public in China.
Our children have the opportunity to study in a fun and completely immersive English environment, where we stimulate their interest in learning. We not only develop children's language skills, but also train them to understand the logic, cultural nuances, and thinking methods behind the language. In addition, we focus on cultivating children's leadership skills, including teamwork, presentation, project management, problem-solving, and creativity. We warmly welcome candidates that are looking for career development and adventure to join our professional team!
Teach English in Wuhan
Located right on the mighty Yangtze River east of Shanghai, Wuhan is a fascinating city with both an ancient history and a thriving present. For centuries, this city has been the center of trade and transportation in central China but is now known as one of China's main high-tech, education and financial centers, while still having a more traditional feel than some of China's coastal cities.
Wuhan is the place to find both history and natural wonders. Hubei Provincial Museum and Yellow Crane Tower are two places to appreciate ancient Chinese history and culture. Wuhan was also the location of one of Chairman Mao Zedong's private residences which he nicknamed the 'Home of the White Clouds and Yellow Cranes' and also where he gave audience to President Richard Nixon.

Main Responsibilities
-Maximum of 20 teaching hours per week
-Maximum of 20 admin hours per week
-Class sizes: 10 to 15 students
-Student ages: 5 to 12 years old
-5 working days per week (Monday & Tuesday off)
-Counseling students by providing constructive feedback
– Evaluate students' personal growth, maintain appropriate records, and prepare student progress reports
-Participation in Extra Curricular Activities (ECA)
-Lesson planning, creating course outlines
-Deliver classes in a professional and creative way
Compensation
-Excellent monthly salary: 15,000 to 18,000 RMB
-Monthly housing allowance: 3,000RMB (assistance provided with apartment search)
-Flight reimbursement on contract completion: 10,000 RMB
-Airport pick up and 3 nights hotel reception upon arrival
-All Chinese public holidays (full pay) plus 2 weeks paid summer holidays and 5 days annual leave (full pay)
-Paid and sponsored Z work visa provided
-Medical and accident insurance provided
-Career development opportunities
-Ongoing training and development workshops
Requirements
-Native English speaker from UK, US, Canada, New Zealand, Australia or Ireland
-Bachelor's degree or above
-TEFL certificate 120 hours OR at least 2 years teaching experience required (fresh graduates with TEFL may apply) (No TEFL? We recommend INTESOL)
-Clean criminal record
-Highly responsible team player with hard working ethic
There are no costs whatsoever for the entire recruitment process.
We are looking forward to hearing from you.