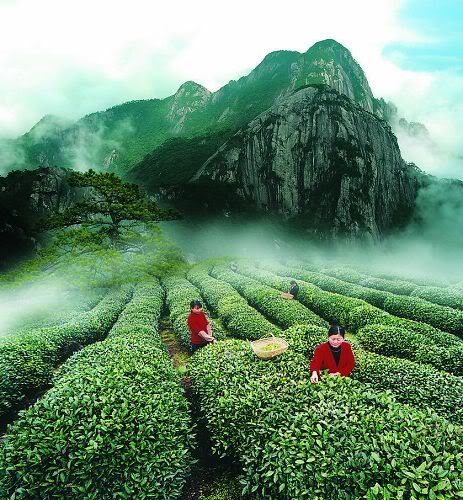 Language School in Chengdu, Hefei & Fuzhou
Program Highlights
-Excellent salary: 10,000 RMB
-Well established schools
-On-going training and academic support
-Promotion opportunities
– 5,000 RMB arrival allowance (for work expenses)
ESL Jobs in China
Our school in Chengdu, Hefei, and Fuzhou are now recruiting English teachers who have energy and passion for educating young learners. With over 20 years of dedicated service in the education industry in China, we welcome you to be part of our continuous growth and expansion. We have more than 200 branches in Taiwan and over 200 more in China and new branches open up every few months.
We provide comprehensive textbooks, curriculums and teaching resources for all our schools allowing teachers to teach motivating and engaging lessons. We utilize state of the art classrooms to assist in teacher's teaching and create a better learning environment to the students. Teamwork is essential in our organization, we believe that the best way to develop is to learn from one another.
Our students are aged 3-14 years old. Local teaching assistance is provided in all kindergarten classes. We have a curriculum that has been developed through the years with a strong emphasis on fun. We also firmly believe in creating a harmonious environment, not just for students, but among teachers and colleagues. We have a large number of foreign teachers who have worked at our school for more than 3 years or more. Furthermore, foreign teachers who show exceptional talent and professionalism are recognized and promoted.
Teach English in Chengdu
Chengdu is the capital of Sichuan Province, which is known as the "Heavenly State", located in the West of China next to Tibet. Being the natural habitat of cute giant pandas, Chengdu is located in the west of Sichuan Basin and in the center of Chengdu Plain. It covers a total area of 12.3 thousand square kilometers with a population of over 11 million.
Teach English in Hefei
Hefei is the capital city of Anhui province located just 3 hours west of Shanghai by bullet train. With the mighty Yangste river flowing to the south, Huaihe river to the south and the large Chaohu lake in the east, Hefei is well known for its pleasant surroundings and favourable climate.
Teach English in Fuzhou
Most people haven't heard of Fuzhou, but why would you? After all it's only a city of some 6 million people! Fuzhou is a 'small' Chinese city, and capital of Fujian province. It's coastal, surrounding by mountains and in 2014 was ranked 7th in china for air quality.
5 hours from Shanghai by bullet train (or a 90 minute flight), around the same distance to Hong Kong. We're also a short flight from Taipei and have direct connections to many other major Chinese and Asian cities including Beijing, Seoul, Tokyo, Bangkok and Kuala Lumpur.
Main Responsibilities
-31-hour work week
-Maximum of 24 hours teaching per week
-Lesson planning
-Grade students' homework and quizzes
-Assist in the recruitment of new students and open house classes
-Attend centre social events
Compensation
-Excellent salary: 10,000 RMB / month
-Paid overtime
-Airport pick-up
-Housing allowance: 3,000 RMB per month
-5,000 RMB arrival allowance (for work expenses)
-On-going training and academic support (Now including a professional development bonus of up to 6,000 RMB within the first year)
-Promotion opportunities
– 5,000 RMB bonus upon completion of contract
-Legal 'Z' work visa
-11 days national holidays
-Accident insurance provided
-Welcome meal upon arrival
-Assistance setting up bank account, phone account
Requirements
-Bachelor's degree
-2 years of teaching experience or 120 hour TEFL training certificate (No TEFL? – We recommend INTESOL)
-Native English speaker from UK, USA, Canada, Australia, New Zealand, South Africa or Ireland
-Experience working around kids preferred
-A passion for educating young learners and a keen interest in their development
-Open-minded and easy-going with a great team spirit
There are no costs whatsoever for the entire recruitment process.
We are looking forward to hearing from you.