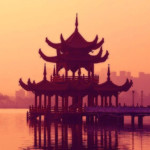 Bilingual Schools in Shandong
The job
Our bilingual school in Dongying is looking to recruit dynamic, creative English teachers to join our tenacious teaching team. Our campus includes facilities such as a cafeteria (serving breakfast, lunch, and dinner 5 days a week), basketball courts, ping-pong tables, and a running track encircling a soccer field. We have a student population of approximately 1,000, covering grades 1-5, aged 5 to 11 years old.
We provide free on-campus housing to foreign teachers in a separate building, complete with air-conditioner, water cooler and heater, flat-screen TV and a refrigerator. Water, electricity, gas and heating is covered by the school. We plan occasional school trips and outings for the foreign teachers to explore the surrounding area of Dongying.
Our students are very hard-working and dedicated learners. The students are well-behaved and fun to work with and our class sizes range from 22-32 students. Teaching assistants are available to assist with classroom management.
Teacher training and on-going academic support is also given the highest priority. We provide our teachers with weekly lesson packs which contain a lesson outline, target vocabulary words, a phonics program, flashcards, stories, and songs. Our classrooms are equipped with large flat-screen TV with a USB port to display pictures and play music, projectors for displaying flashcards or song lyrics, and blackboards. You will have an immensely enjoyable experience teaching at our school in Dongying and we look forward to welcoming you to the team.
Dongying – The city
Dongying lies in the northern part of Shandong Province, not too far from Beijing. It neighbors the Bohai Sea in the east and north.
It is easy getting around Dongying city and several ways to navigate around town. Taxis are cheap and convenient. Bus stops are abundant throughout the city, and are the cheapest method of public transportation. Dongying is perfect for biking, as the bike lanes are about as wide as car lanes and the entire city is flat.
Dongying city is a "State Clean City" and "National Model City for Environmental Protection." The ecological environment here is pleasant, with clean water, blue sky and fresh air. The urban construction is characteristic in vast space, vast green lands, and vast water areas. The completed downtown area of the city proper totals 65 square kilometers with a population of 570,000, while the total planned downtown area is 138 square kilometers.
Dongying boasts many amenities like shopping centers, supermarkets, hotels, cultural and entertainment as well as medical care facilities providing convenient conditions for working and daily life.
Main Responsibilities
• Maximum of twenty-four 35 minute classes per week (total 14 hours a week)
• Lesson planning
• Use audio / video materials in classes
• Cooperate with the Director of Foreign Teaching in ensuring the constructive communication and efficient operation of the centre
• Carry out teaching related responsibilities including, but not limited to demonstration classes, conversation clubs, tutorials, seminars and presentations
• Attend centre social events
Compensation
• Excellent salary: 6,000 – 7,000 RMB per month depending on experience
• Free accommodation: Western style, near the school
• Airfare and medical insurance reimbursements upon completion of contract
• Legal 'Z' work visa
• 42 days holiday – 12 days public holidays plus 30 days extra holidays
• On-going training and academic support
Requirements
• Bachelor's degree
• TEFL certificate (No TEFL? We recommend INTESOL, est. 1993, 30% discounts: www.GoldStarTeachers.com/INTESOL)
• 2 years of teaching experience
• Native English speaker from UK, USA, Canada, Australia, New Zealand or South Africa
• Experience teaching young learners preferred
• Plenty of passion and energy
There are no costs whatsoever for the entire recruitment process.
We are looking forward to hearing from you.