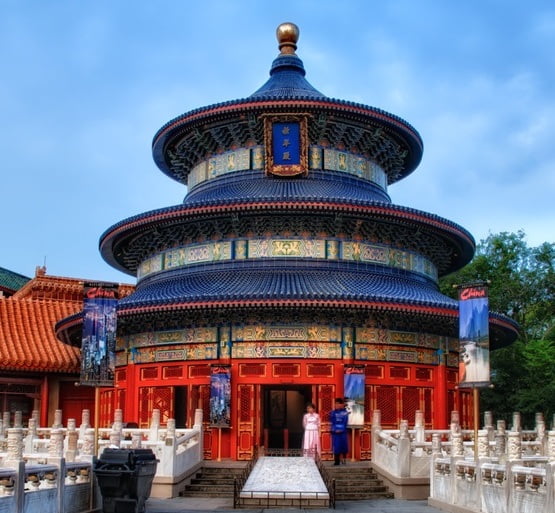 Early Learner Centers across China

Program Highlights
-American early education company with a unique approach to education

-Over 200 centers across China
-10 to 12,000 RMB per month plus free accommodation and much more
The Job
Our school is holding interviews for English teacher positions at our schools in Shanghai, Beijing, Huanghua, Baotou, Zhengzhou, Hohhot, Qiqihar and other cities in China. If you enjoy working with children and being part of their complete development and have a positive, energetic and fun-loving attitude, we would like to speak with you.
We are an American company offering a fun educational environment for students from 3 months old to 6 years old. We follow an American philosophy of education, focusing on the full development potential of each child's creativity and personality-oriented culture. A total of more than 800 sets of innovative early education courses have been developed, using colorful themes and a rich curriculum.
In 2010 our first international location was opened in Beijing and currently there are over 200 centers in various major cities throughout China.
Babies
Our Babies class is designed to help the baby and parent work towards important developmental milestones. As an instructor you will lead specific activities on the airlog to increase mobility by strengthening core, neck and back strength. You will also focus on body awareness and encourage language development through the introduction of sign language and story time.
1 Year Olds
For 1 year old classes, the instructor will guide the kids to explore more than just movement; you will introduce drums, maracas and other instruments as well as many inflatable toys, stories and songs, all centered around our weekly theme. In addition, students engage in ands-on learning giving them an opportunity to show their creative side while developing tactile awareness, fine motor skills and a love for art.
2 Year Olds
Our instructors will inspire 2 year old learners to push the boundaries of their abilities and imaginations. Our theme-related curriculum focuses on unleashing their energy and their imagination, while also practicing important life skills. They'll follow multi-step directions while navigating our obstacle courses as flying pterodactyls, knights saving princesses or a mermaid swimming under the ocean.
3 – 5 Year Olds
Three to five year olds are enthusiastic learners, using their ever-advancing skills to absorb huge amounts of information from the activities that fascinate them. Your role as an instructor is to integrate dramatic play and inspiring active participation of students. Students will focus on exploring new ideas and thoughts, becoming a team player and participating in a variety of activities from playing instruments, to participating in relay games and creating recycled art.
Teach English in Beijing
Teach English in Beijing and immerse yourself in the traditions of ancient China while also being a part of the exciting changes of a city on the cutting edge of modern culture. Beijing continues to be an exciting place for all things music, fashion and art with plenty of events and shows to attend. There is a thriving expat community in Beijing, with the Sanlitun area being a popular destination for both expats and trendy locals to mix and mingle over drinks.
Teach English in Shanghai
Known as the 'Pearl of the Orient', Shanghai is truly an international metropolis in every sense of the word. The most vibrant and progressive city in China, Shanghai is the economic and cultural center, blending an incredible mix of Eastern and Western culture. On one side of the mighty Yangtze River flowing through Shanghai is the Pu Dong district, rural farm land just 20 years ago, it is now the financial and commercial hub with skyscrapers stretching ever higher. Along the western bank of the river, the iconic Bund is a reminder of Shanghai's colonial past featuring grand European architecture.
For those who like to shop, party and eat, Shanghai has all you could possibly want and more. But despite its cosmopolitan reputation, pockets of quaint tradition remain alive and well, dotted throughout the city. Explore countless old markets, back streets crammed with local eateries and discover incense filled temples still central to the locals' daily life.
Teach English in Chengdu
Chengdu is the capital of Sichuan Province, which is known as the "Heavenly State". Being the natural habitat of cute giant pandas, Chengdu is located in the west of Sichuan Basin and in the center of Chengdu Plain. It covers a total area of 12.3 thousand square kilometres with a population of over 11 million.
People from Chengdu (or Sichuan/Chongqing, in general) tend to eat spicy food. Local specialties include Grandma Chen's Tofu , Chengdu Hot pot, and Dan Dan Mien (literally meaning, "Noodles carried on a pole" (Dan Dan Noodles). All three dishes are spicy. Mapo Doufu and Dan Dan Mien contain Sichuan peppers to give them additional flavor. Chengdu outnumbers Shanghai in the number of tea houses and bars despite having less than half the population. The inhabitants have a reputation in China for having a laid-back attitude and for knowing how to enjoy life.
Main Responsibilities
-Total maximum of 40 working hours per week
-Maximum of 24 teaching hours per week
-Plan lessons and classroom activities
-Assist in school's promotional events
-Conduct demo classes to potential new students
-Attend staff meeting and teacher training
Compensation
-Excellent base salary: 10,000 – 12,000 RMB (1,400 – 1,700 USD) per month
-Free accommodation provided: modern, not shared
-5,000 RMB contract completion bonus
-All Chinese national holidays (11 days)
-3 week pre-job training course provided (paid at 80% of full salary plus free accommodation)
-Legal 'Z' work visa provided for eligible candidates
-Health insurance available to purchase through the school
-Assistance setting up bank account, phone and other
Requirements
-Bachelor's degree preferred but not required
-TEFL certificate preferred but not required (No TEFL? – We recommend INTESOL)
-Native or non-native speaker with fluent English and a clear accent
-Previous experience with young learners is an advantage
-No previous criminal convictions
-Energetic, friendly and hard-working
There are no costs whatsoever for the entire recruitment process.
We are looking forward to hearing from you.