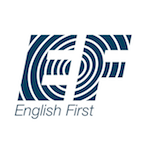 English First Taiyuan

ESL Jobs in Taiyuan
EF English First, Taiyuan is now interviewing for qualified English language teachers with a drive and passion for teaching. If you have the energy and enthusiasm needed to be an effective young learner teacher then we would like to talk to you.
EF Taiyuan has two schools and we are now recruiting for our larger and newer center. It was opened in June 2010 with 25 classrooms. We have been growing at an amazing rate thanks to our principles of delivering high quality, enjoyable classes to all of our students. Our school boasts a cutting edge learning environment including digitally interactive whiteboards, exceptional course materials and a fresh, modern school design.
EF Taiyuan offers a selection of courses to students aged from 3 to 14 years old. All prospective students are given a personal placement test by one of our academic staff to assess their English ability, and then course consultants help the customer choose the right course for them.
Teach English in Taiyuan
Situated on the northern banks of the Yellow River, Taiyuan is the capital of Shanxi Province. The city has a long history that dates back more than 2500 years and it originally served as an important military position in north-central China. Without many foreigners or tourists, Taiyuan gives teachers a chance to experience an authentic China that they can't get in big cities like Shanghai or Beijing. That being said, the school itself is located near the center of the city, within easy walking distance of many foreign comforts, including bars, gyms, shops and apartments.
Main Responsibilities
• Maximum of 20 hours teaching per week
• Lesson planning
• Use audio / video materials in classes
• Cooperate with the CM and DOS in ensuring the constructive communication and efficient operation of the centre
• Assist in the placement testing and interviewing of new students
• Carry out teaching related responsibilities including, but not limited to demonstration classes, conversation clubs, tutorials, seminars and presentations
• Attend centre social events
Compensation
• Excellent salary: 7,000-8,000 RMB per month (depending on experience)
• Free accommodation: Western style, near the school
• Flight allowance: 9,000 RMB half payable after 6 months, half after 12 months
• Legal 'Z' work visa
• 12 days public holidays plus 10 days extra holidays
• Insurance
• Performance related bonuses: up to 700 RMB per month
• On-going training and academic support
• Promotion opportunities within the EF network
Requirements
• Bachelor's degree
• TEFL certificate (No TEFL? – We recommend INTESOL)
• Native English speaker from UK, USA, Canada, Australia, New Zealand or South Africa
• Experience teaching young learners preferred
• Plenty of passion and energy
There are no costs whatsoever for the entire recruitment process.
We are looking forward to hearing from you.