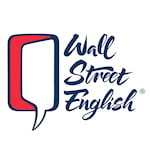 Wall Street English
Wall Street English is now holding interviews for dedicated, experienced English teachers who can inspire our VVIP adult students to learn while ensuring they have a great time doing so.
Are you looking to develop your teaching career at one China's metropolitan cities, working alongside an international team of teachers where every day at work you will be making a real difference?
VVIP Teacher
Students are typically 20 to 35 year old professionals who are often busy business people or celebrities who schedule personal 1-on-1 classes with a teacher at a location of their choosing. As a VVIP teacher you will travel to different locations to meet the student, which could be at Wall Street centers or the student's house or in a quiet café.
Lessons are made up of a variety of teaching materials and are designed to be engaging and communicative. Teachers guide students through both controlled practice and authentic conversation activities. Topics will be based on the students' preference and cover general English and can also cover business English topics such as taking part in meetings, business emails, delivering a presentation and negotiating effectively in English, for example.
The Schools
Wall Street English is the leading language provider for adult students globally, with a dominant presence in China. Our innovative Wall Street English Method integrates the best of proven teaching approaches to provide the most effective English language education available for adults. Students listen, read, write, speak, and practice English under the tutelage of native English speaking teachers.
Founded 40 years ago and growing stronger every year, Wall Street English has provided instruction to over 2 million students and has over 450 centers in 28 countries with over 70 of them in China.
Schools are located in the 11 major metropolitan cities of China:
-In the north: Beijing, Tianjin and Qingdao
-In the east: Shanghai, Suzhou, Hangzhou, Nanjing and Wuxi
-In the south: Guangzhou, Shenzhen and Foshan
Professional Development
You will not only be teaching, but also developing your own skill sets and competencies. Teacher training and support is central to our company culture and through workshops, seminars and class observations you will be constantly expanding the teaching methods at your disposal. Time is devoted to idea and experience sharing so you always have fresh ideas to work with.
Main Responsibilities
• Up to 20 hours of teaching per week
• Up to 20 hours of travel and lesson planning per week
• Adult students
• Conduct lessons according to the Wall Street English methodology
• Give feedback to students
• Help students reach the level of English established in their learning objective
• Provide advice and assistance to the students
• Promote and preserve a pleasant, courteous and easy going atmosphere
Requirements
• Native English speaker from UK, USA, Canada, Australia, New Zealand, Ireland or South Africa
• Bachelor's degree
• 2 years of teaching experience OR CELTA certificate
• Outgoing, dedicated, professional
• No criminal history
Compensation
• Excellent salary: 18,000 to 20,000 RMB (approx. 2,500 – 2,900 USD) per month based on experience and qualifications
• 1,000 – 6,000 RMB (145 – 870 USD) monthly bonus based on number of classes taught
• 5,000 RMB flight allowance (for Beijing, Guangzhou and Foshan only)
• 7,000 RMB (1,000 USD) end of contract bonus
• Bonuses: based on student feedback and training attended
• 11 days Chinese National holidays + 10 days personal holiday
• 10 days free hotel at beginning of contract and help finding apartment
• Z work visa and work permit costs are covered, including up to 5,000 RMB towards visa agent fees
• Full medical insurance provided
• Airport pickup and full induction and training provided
• Phone allowance: 200 RMB per month
• Travel allowance: 600 RMB per month
• Summer allowance: 500 RMB per month from July to September
• On-going training and professional development
• Free Mandarin Chinese classes
• Certified Harvard Manage Mentor course
• Student and staff referral bonus
• Career development opportunities
There are no costs whatsoever for the entire recruitment process.
We are looking forward to hearing from you.