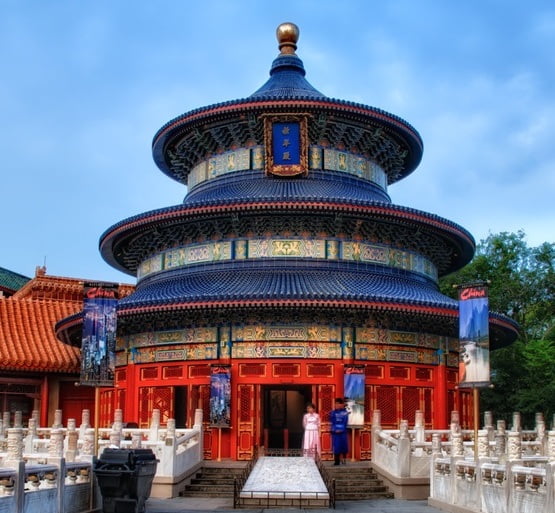 Private School in Beijing
Program Highlights
-Excellent monthly salary: 19,000 to 24,000 RMB per month (approx. 2,600 to 3,300 USD per month) depending on qualifications and experience
-Live and teach in the vibrant capital city of Beijing
-Long summer & winter vacations
-Teach international private elementary school students
ESL Jobs in Beijing
We are now looking for dedicated English Language Arts teachers to teach our elementary students grade 1 through 5 at our well-established middle school in Beijing. Currently the position is open for the Chinese Track at our middle school. Teachers will focus on developing student vocabulary, English literature analysis and comprehension, interpretation of various reading materials and encourage learning by collaboration.
Our international private school was originally founded in 2005, and over the years the school's reputation grew along with enrollment demands as we expanded to include students nationwide. We have a teaching staff of over 360 that serve over 1,350 students from Pre-K to Grade 12. Additionally, we now we have a newly established campus to meet the huge demand for English education in Beijing to prepare students for international paths.
The school has always been at the forefront in China for educational and cutting-edge instructional strategies. We implement the latest educational practices while utilizing modern facilities and a highly trained team of foreign and Chinese administrators, teachers and staff. Teachers will be teaching English language arts & oral English to our middle school students on a Monday to Friday basis.
Our uniqueness is centered in our philosophy and approach to education, namely, a very strong emphasis on providing a holistic bilingual and bicultural education to the students who attend our school. While it may sound like a cliché, the school genuinely has a very family feel about it. This is highlighted by the way we care for not only the children but also each other. If you truly want to experience China and the pleasure of teaching Chinese students in an international setting, then joining us will no doubt be an extraordinary life experience and career for you.
English Track & Chinese Track
We offer 2 types of tracks – English Track and Chinese Track, focusing respectively on preparing students for international school, overseas studies or if they are interested in pursuing Jung kao in middle school they will still be adequately prepared. The Chinese track programs are centered on training students for the top universities in Beijing and throughout China. The major difference is that the courses on the English Track are conducted 90% in English.
Teach English in Beijing
Beijing, capital of the People's Republic of China, is the nation's political, economic, cultural, educational and international trade and communication center. Located in northern China, close to the port city of Tianjin and partially surrounded by Hebei province, Beijing continues to be an exciting place for all things music, fashion and art with plenty of events and shows to attend.
There is a thriving expat community in Beijing, with the Sanlitun area being a popular destination for both expats and trendy locals to mix and mingle over drinks. One of the most important landmarks in the city is Tiananmen Square. This is the world's largest public square and a must see for all visitors from abroad and from other places in China.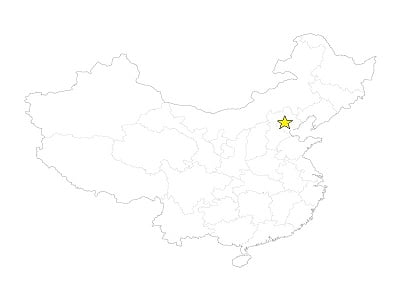 Main Responsibilities
-Monday to Friday schedule (7:45 to 16:30) with lunch breaks (weekends off)
-Maximum of 20 teaching hours per week (overtime compensation will be provided if extra hours are needed)
-Maximum of 20 admin hours per week
-Student ages: grade 1 to 5 students (6 to 11 years old)
-Create lesson plans and modify throughout the year. Utilize various curriculum resources in planning
-Develop and follow the established elementary language arts' curriculum including designing units to support it
-Observe and evaluate student's performance through varied assessments
-Maintain and timely update student records including grading, especially online (homework, grade books, progress reports, report cards, student attendance, and other required documents)
-Communicate clearly in and out of the classroom with students and parents
-Attend staff meetings and professional development sessions
-Participate in school wide events such as the Charity Fundraiser, Sports Day, student recruitment, etc.
-Take an active role in required meetings (departmental, grade level, committees, faculty, etc.)
-Comfortable with computers for school related purposes including data management, email, and MS Office programs
-Assist with additional duties as assigned
Compensation
-Excellent base salary: 19,000 to 24,000 RMB per month (approx. 2,600 to 3,300 USD per month) depending on experiences and qualifications
-Responsibility Stipend: 1,200 to 2,000 RMB per month (will only be paid during the 9 months when the school is in session)
-One round trip ticket for employee and each family member (one-time only and reimbursed within the first year of on boarding)
-Relocation allowance from overseas: 6,000 RMB per single and 12,000 RMB per family (one-time only per employment)
-Relocation allowance from mainland China: 3,000 RMB per single and 6,000 RMB per family (one-time only per employment)
-On campus housing or subsidized housing provided (dependent on availability)
-Paid winter & summer holidays + national statutory holidays' arrangement which will change according to the government plan
-Health insurance: worldwide coverage based on nationalities (up to 100% direct billing at many Beijing hospitals)
-Legal 'Z' work visa provided
-Long term disability insurance, Life insurance and Catastrophic Health Insurance provided
-Annual salary raise for all employees
-Subsidized children's tuition policy subject to annual review
Requirements
-Bachelor's degree or above in elementary education or other related fields (Masters degree preferred)
-Native English speakers from the US, UK, Canada, Australia, New Zealand, Ireland, South Africa, Jamaica and Singapore
-TEFL / TESOL certificate required
-2 years of ELA or 3 years of ESL teaching experience
-Professional, dynamic and culturally aware
-Flexible in adapting to unexpected changes such as class schedules, meetings, parent teacher conferences, and substituting for absentee teachers
There are no costs whatsoever for the entire recruitment process.
We are looking forward to hearing from you.