International Department of University in Kaifeng
Program Highlights
-Excellent monthly salary: 14,000 RMB with airfare and accommodation provided
-Maximum of 24 teaching hours per week
-Monday to Friday schedule with weekends off (paid 4 weeks winter vacations)
-Teach at reputable university in the historical city of Kaifeng
ESL Jobs in Kaifeng
The international college department of our university is currently looking for professional and experienced full time ESL teachers to provide our students with creative oral English and English writing courses. If you have the dedication to provide effective education for university students then we would like to invite you to join our international department in Henan. The position involves preparing and providing oral English classes to our university students at all levels.
Founded in 1912, our university was formerly known as the Preparatory School for Further Study in Europe and America and its name was changed several times. Finally the name was restored in 1984. In 2008, we entered the list of the universities which are jointly developed by the provincial government and the ministry and in 2016 our university became a "Double First-rate" university. Now we are a comprehensive university with 12 branches of learning, we have 33 departments / colleges, 97 undergraduate programs and over 60 Master's programs.
In 2007, upon the approval of the government of Henan Province, our international college was established as a Sino-foreign cooperative education college of the university. Its main task is to undertake the educational and teaching tasks of Sino-foreign cooperative education programs and foreign curriculum introduction projects.
Teachers will be teaching a maximum of 24 teaching hours per week, provided with plenty of personal time to explore this historical & cultural region of China. The teaching program is based on the American curriculum but we encourage our teachers to also implement their own creative methods to inspire our college students. Classrooms are equipped with state-of-the-art multimedia facilities.
Teach English in Kaifeng
The city was the capital of China during several dynasties, and was visited by Marco Polo. As capital of the Northern Song dynasty from 1013 to 1127, Kaifeng was the largest and most prosperous city in China and the world, known variously as Bianjing (汴京) or Eastern Capital (东京). Conquered by the Jin Dynasty and then the Mongols, destroyed and abandoned during the Ming dynasty, Kaifeng was finally rebuilt in the Qing dynasty as a smaller prefecture-level city, which it remains today.
During the Song Dynasty, countless foreigners came over the Silk Road and settled in Kaifeng, especially Arabians and Persians, who afterwards formed a new ethnic group in China, named Hui (回族). Kaifeng is also known for a group of Jews who settled in the Bible Hutong around the year 800; the original Jews have assimilated, but some modern descendants have begun to rediscover their history.
While you will have a lot to explore on the city's history, Kaifeng's cuisine also plays a dominant part in forming Henan cuisine. Kaifeng offers a wide range of food specialties such as steaming pie and dumplings. In the evening, Kaifeng's streets turn into restaurants while hundreds open their stands and begin selling their food in the famous night market. Often people from the nearby Zhengzhou come to Kaifeng to spend an evening with their family, as the atmosphere is very appealing.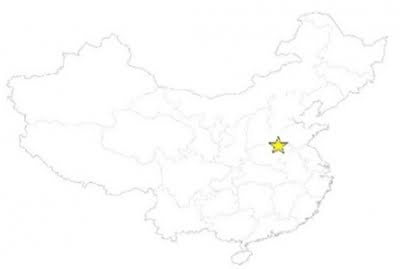 Main Responsibilities
-Prepare and provide oral English or English writing classes
-Maximum of 24 teaching hours per week, extra hours are available
-Provide advice and assistance to students, both in and out of the classroom
-Promote and preserve a happy atmosphere in the classroom
-Organize and participate in events to recruit new students by giving demo classes or planning activities
-Provide reports on students' progress and development in class
-Enhance students' verbal and listening skills in English
Compensation
-Excellent salary: 14,000 RMB per month (depending on experience and qualifications)
-Airfare allowance provided on contract completion: up to 10,000 RMB
-Free, modern furnished accommodation near or on campus with everything you need
-Paid winter vacation 4 weeks and national holidays and unpaid vacation for July & August
-Legal 'Z' work visa provided
-Health and accident insurance provided
Requirements
-Bachelor's degree or above required
-TEFL / TESOL / ESL certificate preferred (No TEFL? We recommend INTESOL)
-Native English speaker from USA, Canada, UK, Ireland, Australia, New Zealand
-2 years experience teaching young adults or college students required (requirement is exempt if you are an education major)
-Passionate in teaching university students and desire for their personal development
-Energetic, enthusiastic and creative
There are no costs whatsoever for the entire recruitment process.
We are looking forward to hearing from you.