English Language School in Dongguan
Program Highlights
-Excellent salary: 16,000 to 20,000 RMB per month (housing allowance included)
-Teach in the exciting city of Dongguan
-Modern, engaging curriculum and teaching materials supplied
-Full training and academic support provided
-Career development opportunities
ESL Jobs in Dongguan
We are a well established adult, teenager & young learner training center aimed at helping students of all ages acquire English. We are currently seeking full time teachers for our schools in the exciting city of Dongguan. You will be part of a team of committed teachers with support from our staff.
We are one of China's most recognized and respected brands. Since our inception in 1998, we have gone on to establish over 120 training centers throughout China and now stand at the forefront of the language training industry.
Most of our students start with some English ability, and their reading and writing skills are better than their listening and speaking. They are often especially lacking confidence and fluency, so it is our job to create a learning environment which is as positive and supportive as possible. Teachers should review the lesson plan before class and review any vocabulary or grammar structures that students may not be familiar with.
If you are looking to teach English in China, teaching in our school is guaranteed to be a truly rewarding and exciting experience. As far as ESL jobs in China go, you will not find better support, teaching materials and a friendlier teaching team. We warmly welcome candidates that are dedicated to education and are looking for career development and adventures in China!
Teach English in Dongguan
Dongguan is located in central Guangdong Province in the south east of China, 31 miles south of Guangzhou and just 47 miles from Hong Kong and has a population of 7 million people.
Dongguan has many historical spots, especially relics of the Opium War, also known as the Anglo-Chinese Wars, which lasted from 1839 to 1842 and 1856 to 1860. It has many fortifications used during the period, as well as other attractions and museums devoted to the era.
Located along Garden Avenue in Dongcheng District, Garden New Village is a well-known food street. A number of dining establishments line the area, including seafood restaurants, western restaurants, bars, tea houses, fast food restaurants, Hakka restaurants and beverage shops.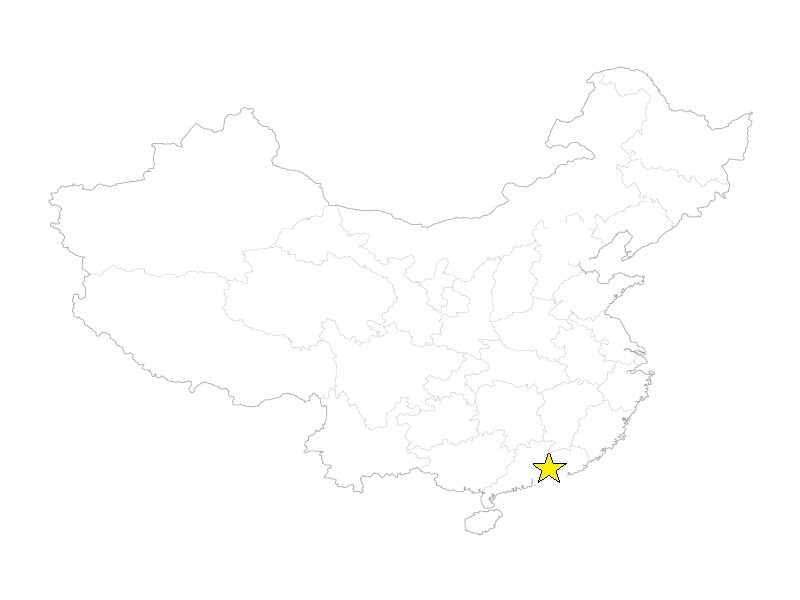 Reviews from Current and Previous ESL Teachers
My work gives me a valuable insight into the culture, especially at my social clubs, where I often learn from my students as much as they learn from me. I have been a teacher for almost ten years, but I feel that my teaching is more worthwhile and more rewarding as it actually makes a huge difference here. – Paul Rudd (Jiangsu)
My name is Melissa and I have been working for the Xuhui centre since February 2012. During this time I have found them to be a great employer that provides a pleasant working environment as well as ongoing training and support for their teachers. Since moving to Shanghai from Australia over a year ago, I have experienced a completely different and unique culture. Shanghai has proven to be an incredibly exciting and fast-paced city to live, and one that I am proud to call "home". – Melissa Black (Shanghai)
I have been working here since 2008 and it has been an enjoyable experience. I'm very happy to work with young professional people, who make a dynamic team united by the common goal. Different students, different viewpoints and different environment make every class special and somewhat unique. – Steve (Nanjing)
Main Responsibilities
-Maximum of 25 teaching hours per week
-Maximum of 15 admin hours per week
-Class sizes: maximum of 20 students
-Student ages: adult, teenage & young learner students
-5 working days per week
-Counseling students by providing constructive feedback
-Cooperate with Chinese staff to ensure the constructive communication and efficient operation of the centre
-Participation in Extra Curricular Activities (ECA)
-Lesson planning, creating course outlines
-Deliver classes in a professional and creative way
Compensation
-Highly competitive salary: 14,000 to 17,000 RMB per month
-Monthly housing allowance: 2,000 RMB and assistance provided with apartment search
-Flight reimbursement on contract completion: 6,000 RMB (paid half after 6 months)
-7 days free hotel stay upon arrival
-Performance bonus: 1,000 RMB per month (based on performance)
-Contract renewal bonus: 2,000 RMB
-5 paid holidays plus all national holidays
-Paid and sponsored Z work visa provided
-Medical insurance provided
-Career development opportunities
-Ongoing training and development workshops, including an initial 3 days induction
Requirements
-Native English speaker from UK, US, Canada, New Zealand, Australia or Ireland
-Bachelor's degree or above
-TEFL certificate in China 120 hours or above required
-At least 2 years teaching experience required with recommendation letter
-Clean criminal record
-Highly responsible team player with hard working ethics
There are no costs whatsoever for the entire recruitment process.
We are looking forward to hearing from you.