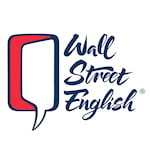 Wall Street English Thailand
ESL Jobs in Thailand
Wall Street English is now holding interviews for dedicated English teachers who can inspire our adult students to learn while ensuring they have a great time doing so.
Are you looking to develop your teaching career in the beautiful country of Thailand, working alongside an international team of teachers where every day at work you will be making a real difference?
You will directly contribute to the students' learning by preparing and teaching fun, interactive, and dynamic classes. You'll inspire and motivate students with your constructive feedback as they progress through their course and have the privilege to change their personal and professional lives.
Reporting to the Service Manager, all teachers are supported and nurtured to help develop professionally and are encouraged to attend ongoing training and skills development seminars. You will become part of a global family that offers you international career development opportunities that will take you on an amazing employee journey.
The Schools
Wall Street English is the leading language provider for adult students globally. We have been learning partners to over 2 million people, and have been passionate about teaching English for over 40 years. Our method is proven and aligned to the Common European Framework of Reference for Languages, the global standard for language acquisition and education. We have a current enrolment of 190,000 students.
We have over 450 learning centres in 30 different countries across the globe. Our centres offer a near immersion experience and a unique Blended Learning Method to help each student reach their full potential.
The Students
Students are typically 20 to 35 year old professionals, well-educated and from a wide variety of backgrounds. They are motivated to learn English and recognise it as a skill essential for their career development. Levels range from beginner right through to advanced and all students are clearly placement tested to ensure they are studying alongside students of the same abilities.
Khon Kaen – The City
Khon Kaen is a unique part of Thailand in the northeastern Isaan region and is the most notable city of the area. Khon Kaen is an invigorating contradiction to the well-worn visitor paths elsewhere in the country. Khon Kaen is a travel destination that is coming into its own with its impressive scenery, the variety of fascinating animal parks, the ever-present temples of the region, and the awesome lakes and reservoirs. Read on to learn about the best things to do in the area!
The fourth largest city in Thailand, Khon Kaen has the largest university in Isan. Khon Kaen has a tropical savanna with winters, from November to March, dry and very hot. Temperatures rise until April, the hottest month of the year. The monsoon season runs from May to October, with heavy showers and cooler temperatures during the day although the nights remain warm.
Main Responsibilities
• 40 hour work week (max 30 – 35 hours teaching per week + 5 hours admin)
• Responsible for planning and delivering interactive, fun and dynamic classes to students at every level in order to guarantee that students are successfully acquiring target language
• Continuously developing your skills as a teacher through new product training and carrying out the personalized training paths assigned to you by your manager
• You work primarily in the classroom, where you teach interactive classes to facilitate a student centered learning environment for your students to progress successfully. Your specific teaching duties include but are not limited to:
• Teach Core Classes (Encounters) comprised of a maximum of 4 students
• Teach Complementary Classes and ensure that students practice their newly acquired skills
• Design and deliver Social Clubs/English Corners, that meet the personal interests of students and drive a community spirit within and outside of the center
• Deliver Classes to Corporate Clients In-Company (optional)
• Ensure that all lesson plans are developed to enrich classes
• Contribute to students learning and the local and global community of students through WSE World and Social Media
• Administer results of classes in the Learner Management System (SSDS) at the end of every shift
• Attend skills development seminars, and Service and General staff meetings
Requirements
• Native English speaker from UK, USA, Canada, Australia, New Zealand, Ireland or South Africa
• Bachelor's degree
• A minimum of 120 hours TEFL or CELTA certificate
• IELTS teaching experience preferred
• At least 2 years teaching experience is required
• Patient, responsible, culturally aware and passionate about teaching
Compensation
• 40,000 Thai Baht (approx. 1,300 USD) per month
• Monthly performance bonuses
• National and personal holidays
• Legal work visa provided
• On-going training and professional development
• Contract completion bonus
• Staff trips
• Career development opportunities
There are no recruitment fees.
We are looking forward to hearing from you.