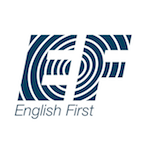 English First Dalian

ESL Jobs in Dalian
EF English First, Dalian is looking for a bright, motivated and experienced Corporate Language Trainers (business English) teachers to join its teaching team. This is an ideal position for someone who wants to move their teaching career forward with a well established company.
EF Dalian was first established in 2001. Currently the campus consists of the main school and a satellite corporate training facility. The school itself has recently been relocated and now boasts computer assisted classrooms with interactive digital white boards and a multi-media activity centre covering an area of 1,500 sq metres on two levels.
EF Dalian prides itself on delivering world class language training and practical business skill training to leading companies. We pride ourselves on providing quality language courses enabling young professionals and executives to operate more effectively in their business environment. Courses typically cover business skills such as:
• Delivering presentations
• Participating in meetings
• Report writing
• Emailing and phone calling
The ideal candidate will have a business background as well as some relevant teaching experience.
Teach English in Dalian
Situated in the North-East province of Liaoning, the gorgeous coastal city of Dalian has a long history of being used by foreign powers as a port. The city is well-known for its squares, fountains, gardens and beaches thanks to the former major, Bo Xilai, who initiated a 'Green Storm', a widespread environmental development campaign.
Dalian also has a reputation for its football, hosting many national competitions and having the most successful team in China. Another big event is the annual Dalian International Fashion Festival attracting thousands of designers, celebrities, pop stars and clothing merchants.
Main Responsibilities
• Maximum of 20 hours teaching per week
• Lesson planning
• Use audio / video materials in classes
• Cooperate with the CM and DOS in ensuring the constructive communication and efficient operation of the centre
• Assist in the placement testing and interviewing of new students
• Carry out teaching related responsibilities including, but not limited to demonstration classes, conversation clubs, tutorials, seminars and presentations
• Attend centre social events
Compensation
• Excellent salary: 9,000 – 12,000 RMB per month
• Housing allowance: 2,000 RMB per month
• Flight allowance: 9,000 RMB half payable after 6 months, half after 12 months
• Legal 'Z' work visa
• 12 days public holidays plus 10 days extra holidays
• Comprehensive Aetna Health Insurance
• On-going training and academic support
• Promotion opportunities within the EF network
Requirements
• Native English speaker from UK, USA, Canada, Australia or New Zealand.
• Bachelor's degree
• 120 hour TEFL required (No TEFL? – We recommend INTESOL)
• Plenty of passion and energy
• Teaching experience preferred but not required
• Travel experience and a culturally sensitive mind-set preferred
There are no costs whatsoever for the entire recruitment process.
We are looking forward to hearing from you.