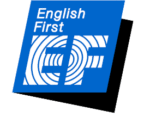 English First Chongqing
The Job
EF English First, Chongqing is now recruiting new Corporate Language Trainers (business English) to keep up with the growing demand from our students. We are looking for bright, motivated teachers with a passion for teaching. We pride ourselves on our high standards, relaxed working environment and ambitions for the future and are looking for teachers with the same values.
English First, Chongqing is part of the largest private education company in the world, opened its doors in 2008. We have 2 schools both with cutting edge technology and school design. Along with a comprehensive range our study materials and courses, our classrooms are fitted with computer assisted learning and interactive touch screen whiteboards.
Our clients consist of top local and multinational companies such as Hilton Hotels and Ericcson. We pride ourselves on providing quality language courses enabling students to operate more effectively in their business environment. Courses typically cover business skills such as delivering presentations, participating in meetings, report writing, emailing and phone calling. The ideal candidate will have a business background as well as some relevant teaching experience.
Teacher training and on-going academic support is also given the highest priority.
Chongqing – The city
Chongqing is situated on the upper reaches of the Yangtze river in Sichuan province in the west of China, not far from Tibet. It is a large and fast changing city, known as "Mountain City", spread around a mountain, you will be always walking either up or down. It really is a city of changes, mixing modern development with local traditions and small local neighbourhoods.
Chongqing is endowed with rich natural scenery, boasting mountains, rivers, forests springs, waterfalls, gorges and caves. It also showcases the area's rich cultural heritage, including the minority Bayu culture, Three Gorges and the modern, developed city itself-including the Yangtze River Cruises.
Chongqing is especially well known for its food. People love to eat here and you will find thousands of restaurants featuring all kinds of delicious dishes to feast on. Most famous if the spicy hot pot. Chili pepper, sesame, fermented black beans, scallions, ginger, garlic, wine, soy sauce and an array of flavorings are used in almost 40 different cooking methods.
Main Responsibilities
• Maximum of 20 hours teaching per week
• Monday to Friday (no weekends)
• Lesson planning
• Use audio / video materials in classes
• Cooperate with the CM and DOS in ensuring the constructive communication and efficient operation of the centre
• Assist in the placement testing and interviewing of new students
• Carry out teaching related responsibilities including, but not limited to demonstration classes, conversation clubs, tutorials, seminars and presentations
• Attend centre social events
Compensation
• Excellent salary: 7,000 RMB per month (6,500 RMB during first 3 months probation)
• Free accommodation: Western style, near the school
• Flight allowance: we cover 100% of your ticket after 6 months then 100% of return ticket at end of contract
• Legal 'Z' work visa
• 12 days public holidays plus 10 days extra holidays
• Health insurance
• Travel allowance
• Performance related bonus
• On-going training and academic support
• Promotion opportunities within the EF network
Requirements
• Bachelor's degree
• TEFL certificate (No TEFL? We recommend INTESOL, est. 1993, 30% discounts: www.GoldStarTeachers.com/INTESOL)
• Native English speaker from UK, USA, Canada, Australia, New Zealand or South Africa
• Experience teaching young learners preferred
• Plenty of passion and energy
There are no costs whatsoever for the entire recruitment process.
We are looking forward to hearing from you.