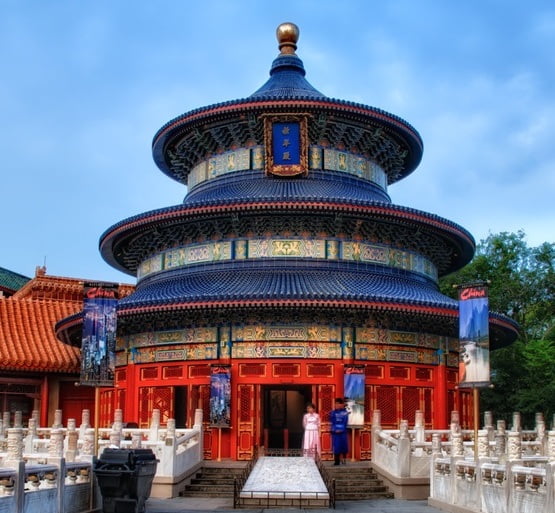 Sports & English School
Program Highlights
-Total monthly salary package valued from 13,000 to 20,000 RMB per month
-Free accommodation will be provided (up to 4,000 RMB per month)
-Modern, engaging sports curriculum and teaching materials supplied
ESL Jobs in Beijing, Tianjin, Shenzhen & Across China
We are now looking for fit, qualified and motivated sports instructor to join our team of committed Sports Instructors. We are a leading multi-sport & exercise program for pre-schoolers aged 2 to 8 years old. We were established in 2004 and there are currently 210 locations across Australia and in over 10 other countries internationally.
Our program was originally designed by a physiotherapist and uses the fundamentals of 10 different sports and develops essential motor skills in a fun and non-competitive environment. Our classes are taught fully by qualified instructors. It is a great way for kids to learn the concept of sportsmanship in relation to improving their reading abilities and motor skills and in developing a healthy lifestyle, which results in positive and outgoing personalities.
You will be assigned to one of our schools in Beijing, Shanghai, Tianjin, Shenzhen, Shandong, Henan, Guangdong or Jiangsu after finishing your training in Beijing. All of these locations are fascinating places with extraordinary wonders for you to explore. Seek adventures that open your mind. Jobs fill your pockets, while a year teaching in China with our team will fill your soul with unexpected surprises.
Teach English in Beijing
Beijing, capital of the People's Republic of China, is the nation's political, economic, cultural, educational and international trade and communication center. Located in northern China, close to the port city of Tianjin and partially surrounded by Hebei province, Beijing continues to be an exciting place for all things music, fashion and art with plenty of events and shows to attend.
Teach English in Tianjin
Tianjin is located 85 miles east of Beijing, near the coast. The capital can be reached in half an hour by fast train. As China's third largest city with a population of over 10 million people, Tianjin has a rich history and has witnessed many important events since it was given its name in 1404. Evidence of its history is still visible in the old British and Italian concessions, the port and European architectures.
Teach English in Shenzhen
Shenzhen is located in the southern portion of the Guangdong Province, on the eastern shore of the Pearl River Delta. Neighboring the Pearl River Delta and Hong Kong (located just south of Shenzhen), Shenzhen's location gives it a geographical advantage for economic development.
Shenzhen is considered as one of the richest cities in the country which offers foreigners a great insight into contemporary China. From a small fishing village 30 years ago, Shenzhen has turned into a city filled with dynamic energy and on its way to becoming a world-class metropolis. Shenzhen is also known for its famous architecture, bars, restaurants, art scenes and shopping areas.
Teach English in Shandong
Shandong Province is situated in the eastern part of China on the lower reaches of the Yellow River. It borders on the Bohai and Huanghai seas in the east, and overlooks the Korean Peninsula and the Japan Archipelago across a vast stretch of sea. With a history of more than 5,000 years, is considered one of the birthplaces of Chinese civilization. It has also been the home of a large number of historical figures, whose important influences are still evident in contemporary China. Confucianism, founded by Confucius, the great thinker, educator and statesman is the pillar of traditional Chinese culture and has exerted great influence in the world.
Teach English in Henan
Henan, a province in Central China's Yellow River Valley, is widely recognized as the place where Chinese civilization originated. Shaolin Temple, the most famous Buddhist temple in China and the largest of the Songshan range, is located on Shaoshi Mountain. Shaolin Temple and Shaolin Gongfu (martial arts) have long taken on a legendry color and are famous both in and outside the country.
Teach English in Guandong
Situated in the southernmost part of China's mainland has 3,368 kilometers of winding coastline, which is the longest in the country. Rivers from all over the province discharge into the South China Sea, forming the fertile Pearl River Delta, which is one of the countries' most densely cultivated areas. Its capital city, Guangzhou, formerly known as Canton to the western world, provides the world famous food called "dim sum" or afternoon tea and snacks.
Teach English in Jiangsu
Jiangsu was one of the birthplaces of the ancient Chinese civilization, the Wuyue culture, and the Yangtze River culture. Since ancient times, Jiangsu has been one of the most developed regions in regard to Chinese politics, the economy, and culture. Jiangsu Cuisine, also called Huaiyang Cuisine, is one of the eight major regional cuisines in China. It is characterized by its light and sweet flavors, delicate cooking methods and enjoyable presentation. The dishes are crisp, tender, light and fresh.
Main Responsibilities
-Maximum of 14 – 16 teaching hours per week based on schedule, Mon-Friday (2 days off), Sat
& Sun (full day)
-Maximum of 40 working hours per week
-Student ages: 2 to 8 year olds
-1:5 teacher-student ratio
-Class hour: 45-60 minutes per class
-5 working days per week
-Counseling students by providing constructive feedback
-Cooperate with Chinese staff to ensure the constructive communication and efficient operation of the school
-Participation in Extra Curricular Activities
-Deliver classes in a professional and creative way
-You may be required to carry out your duties either permanently or temporarily at other locations as necessary
Compensation
Total monthly salary package valued from 13,000 to 20,000 RMB per month (Base salary + KPI bonus + Demo Bonus), and breaks down as:
-Base salary: 9,000 – 13,000 RMB per month
-Free housing apartment will be provided by the school (up to 4,000 RMB per month)
-Round trip ticket provided (up to 6,000 RMB)
-Airport Pickup & other Basic Ground Services
-Demo bonus: 100 RMB per student sign up (there are no limits)
-Monthly KPI performance bonus: up to 2,000 RMB
-Holiday & Pay Leaves: Chinese New Year (7 days) & National Days off (5 days), other holidays vary. 3 paid personal leaves within 1st year (only apply to 12 months contract), 5 paid vacation days after 12 months, every year after adds one day
-Paid and sponsored visa provided
-Health insurance provided
-Business trip opportunity to travel across China with housing accommodation and transportation coverage
-Team building activities
-Ongoing training and development workshops, including an initial 3 days induction
Requirements
-Prefer candidates from English speaking countries (non-native teachers with good accent will be considered)
-Bachelor's degree required (any subject, although sports or education related are an advantage)
-Experience: 2 years teaching experience highly preferred
-Some teaching experience preferred (non-experienced candidates are welcome to apply)
-Clean criminal record
-Highly responsible team player with hard working ethics
-Very energetic, loud and engaging voice on the courts to keep the children's focus and attention
There are no costs whatsoever for the entire recruitment process.
We are looking forward to hearing from you.