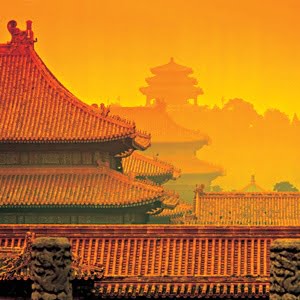 International Montessori Preschool in Xiamen
Program Highlights
-Excellent salary: starting at 16,400 to 23,000 RMB per month
-Flight money to cover round trip flights
-Housing allowance provided
-Teach young learners in the beautiful city of Xiamen, China
Soccer and English Jobs in Xiamen
We are a bilingual Montessori-inspired school for kids aged 2-6 looking for an energetic and passionate Soccer and English teacher to refine and deliver an inspiring soccer curriculum, to provide outstanding teaching of English through soccer, and to run an innovative program that helps children develop their English and soccer skills.
Established in 2010, our school has expanded rapidly to 4 branches. Our students are aged 2 to 6 year olds and it is our driving belief to provide them with a nurturing environment that respects and challenges young learners to build a better future and community. As a soccer / football teacher you will be utilising English in your lessons to develop not only our students' athletic and physical abilities but also their use of English in an authentic setting of playing a team sport.
Our role is to offer a loving homelike environment for young learners to develop positive attitudes through classroom activities and leading by example. We stimulate prize sharing, acceptance and respect for others in every student to help develop their relationship skills while valuing each of their individuality and unique gifts at the same time. We instigate discipline, respect for others and a sense of responsibility to our students and encourage them to be at their best while being good to others at the same time.
Our English classes are led by a native-language teacher, a local teaching assistant and a caregiver to better reach out to every learner's needs. We emphasize on games, songs, role plays and the use of physical objects to tap all the senses of a young learner.
Teach English in Xiamen
Located at the southeast coast of China, Xiamen is a tourist city of Fujian Province famous for its attractive seascape. The name of 'Xiamen' was consequently given, which means 'a gate of China'. As one of the forerunners of the special economic zones of China, Xiamen mainly consisting of Xiamen Island, Gulangyu Island, the north bank area of the Jiulong River and Tong'an County, is connected with the mainland by the Xiamen Bridge. The city is well known for its beautiful natural scenery, fresh air and the clean environment.
Xiamen has plenty of special local products that are worth noting, including various kinds of tealeaves, fruits like sugarcanes, olives and longans as well as sea products such as fish, prawns, crabs, abalones and lancelets.
Main Responsibilities
-Teaching hours start at 18 hours per week. More hours are available for teachers who wish to earn more
-Coordinate and lead the English Plus Soccer program
-Plan and deliver outstanding soccer lessons in English
-Provide weekly written reports to parents informing them of their child's progress
-Work with other members of staff to ensure children learn and have fun in a safe environment
-Weekly half-page activity report for parents
-Produce individual student reports on a regular basis
-Prepare innovative, effective and well-planned lessons
Compensation
-Excellent salary: up to 16,400 – 23,000 RMB per month (depending on qualifications, experience and teaching hours)
-Moving stipend: one-time payment of 2,500 RMB (with first pay check)
-Housing allowance: 2,000 RMB per month
-Assistance finding suitable accommodation
-Flight allowance provided: 6,000 RMB per 12 month contract
-11 days national holidays plus 1 religious day, 21 days extra paid personal holidays
-Annual raise: up to 10% of salary (based on performance review)
-Re-sign bonus equivalent to a month salary (provided during the second year)
-Lunch and snacks provided (vegetarian meals available upon request)
-Legal 'Z' work visa provided (costs reimbursed after probation)
-Insurance provided
-Free Chinese lessons
-On-going training and academic support
-Regular staff trips or team building
Requirements
-Bachelor's degree or higher
-A minimum of 100-hour TEFL certificate required (No TEFL? – We recommend INTESOL)
-Native English speaker from UK, USA, Canada, Australia, New Zealand or Ireland
-Require both kindergarten-age experience and formal soccer teaching experience
-Patient and passionate in teaching young learners
-Dynamic, caring and positive
There are no costs whatsoever for the entire recruitment process.
We are looking forward to hearing from you.