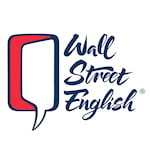 Wall Street English China
Summary
Wall Street English is now holding interviews for dedicated, professional Service Manager Trainees who can deliver outstanding English classes to our adult students and who will also go through training to become a Service Manager at one of our centers.
Are you looking to develop your teaching and management career in one of China's metropolitan cities, working alongside an international team of teachers where every day at work you will be making a real difference?
Service Manager Trainee
You will learn all aspects of leading and managing the Service team, which includes Teachers, Personal Tutors and Receptionists, ensuring the highest level of educational standards are delivered to all students. A major responsibility of this position involves providing coaching and training to the teaching team and identifying ways to improve the quality of teaching.
You will be responsible for tracking, analyzing and reporting on staff performance and offer solutions for improving performance and ensure that student satisfaction and learning levels exceed expectations. You will regularly observe classes and provide structured, constructive feedback to both new and existing staff and work on training plans for continued professional development.
You will also work on various ways of improving retention rates and supporting the sales team in hitting and exceeding their goals.
In addition, you will teach your own classes.
The Schools
Wall Street English is the leading language provider for adult students globally, with a dominant presence in China. Our innovative Wall Street English method integrates the best of proven teaching approaches to provide the most effective English language education available for adults. Students listen, read, write, speak, and practice English under the tutelage of native English speaking teachers.
Founded 40 years ago and growing stronger every year, we have provided instruction to over 2 million students and has over 450 centers in 28 countries with over 70 of them in China.
Schools are located in the 11 major metropolitan cities of China:
-In the north: Beijing, Tianjin and Qingdao
-In the east: Shanghai, Suzhou, Hangzhou, Nanjing and Wuxi
-In the south: Guangzhou, Shenzhen and Foshan
The Students
Students are typically 20 to 35 year old professionals, well-educated and from a wide variety of backgrounds. They are motivated to learn English and recognise it as a skill essential for their career development. Levels range from beginner right through to advanced and all students are clearly placement tested to ensure they are studying alongside students of the same abilities.
Main Responsibilities
• Demonstrate ability to teach excellent classes incorporating our Wall Street English methodology (average of 20 hours per week)
• Develop familiarity with core and supplemental classes and products
• Build rapport and respect among students and colleagues
• Develop an understanding of Service Manager responsibilities and daily / weekly / monthly tasks
• Develop a comprehensive knowledge of WSE Service KPIs
• Continue to balance teaching responsibilities with professional development
• Understand the roles and tasks of center SAs and demonstrate an ability to evaluate SA performance
• Understand the roles and tasks of center CSAs and demonstrate an ability to evaluate performance
Requirements
• Native English speaker from USA, Canada, UK, Ireland, South Africa, Australia or New Zealand
• Bachelor's degree
• TEFL certificate; CELTA preferred
• At least 1 year of management experience in a multi-national company, education sector preferred
• Excellent teaching skills with at least 1 year of experience
• Outgoing, dedicated, professional
• Strong leadership and communication skills
• Able to work effectively under pressure and to a flexible schedule
• No criminal history
Compensation
• Excellent salary: 20,000 RMB per month (for Beijing and Guangzhou)
• Excellent salary: 17,000 RMB per month (for all other cities)
• Flight allowance: 5,000 RMB (for Beijing and Guangzhou only)
• City allowance: 3,000 RMB per month
• Sign-on bonus available in select cities
• Bonus: up to 2,000 RMB performance based bonus
• Student and staff referral bonus system
• 7,000 RMB (1,000 USD) end of contract bonus
• 11 days Chinese National holidays + 10 days personal leave
• Z work visa and work permit costs are covered, including up to 5,000 RMB towards visa agent fees
• 10 days of fully paid hotel upon arrival
• Full medical insurance provided
• Airport pickup and full induction and training provided
• On-going training and professional development
• Free Mandarin Chinese classes for beginners
• Certified Harvard Manage Mentor course
• Career development opportunities worldwide
There are no recruitment fees.
We are looking forward to hearing from you.