Public University in Xinxiang, Henan
Program Highlights
-Excellent salary: 13,500 RMB per month with airfare and accommodation provided
-Maximum of 20 classes per week with plenty of personal time for adventure
-Fully paid 4 weeks winter vacations
-Excellent American curriculum and teaching facilities provided
ESL Jobs in Xinxiang
Our public university is currently looking for professional and experienced full time ESL teachers to provide our students with creative oral English courses. If you have the dedication to provide effective education for university students, and to develop their confidence and passion for communicating confidently in English, then we would like to invite you to join our school. The position involves preparing and providing general English classes to our medical major students at all levels.
We are a provincial public university, in operation since 1950 and have been granted recognition by the WHO since 1958. Located in Xinxiang City, our university lies north of Yellow River and faces the Taihang Mountain in the south. Now there are 19 departments, which cover medicine, literature, science, technology, management and more.
Teachers will be teaching a maximum of 20 classes per week, providing you with a lot of personal time to explore the ancient city of Xinxiang.
Our teaching program is based on the American curriculum but we encourage our teachers to implement creative methods to inspire our students, combining theory and practice in an engaging and effective way. Classrooms are equipped with state-of-the-art multimedia facilities.
Teach English in Xinxiang
Xinxiang (新乡) is a prefecture-level city in northern Henan province, China. Situated in northern Henan Province, Xinxiang is an important manufacturing and farm production base of the province, separated from Zhengzhou and Kaifeng by the Yellow River in the south in neighborhood of southeastern Shanxi Province in the west and western Shandong in the east.
The richness of the natural scenery and rural splendor makes Xinxiang an ideal destination for adventures. Besides the environmental wonders in Xinxiang, the city is also home to many cultural points of interest. Located in downtown area and high speed train station is about 10minutes drive from the campus.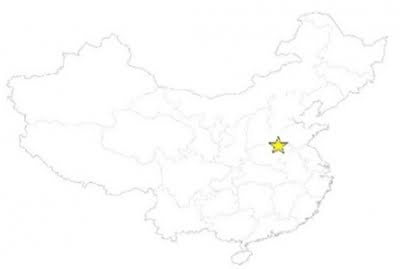 Main Responsibilities
-Prepare and provide oral English classes to our university students at all levels
-Maximum of 20 classes per week (50 minutes / session), extra hours are available
-Provide advice and assistance to students, both in and out of the classroom
-Promote and preserve a happy atmosphere in the classroom
-Provide reports on students' progress and development in class
-Enhance students' verbal and listening skills in English
Compensation
-Excellent salary: 13,500 RMB per month (depending on experience and qualifications)
-Airfare allowance provided on contract completion: up to 10,000 RMB
-Free, modern furnished accommodation near or on campus with everything you need
-Paid winter vacation 4 weeks plus national holidays and unpaid vacation for July & August
-Legal 'Z' work visa provided
-Health and accident insurance provided
Requirements
-Bachelor's degree or above required
-TEFL/TESOL/ESL certificate preferred (No TEFL? We recommend INTESOL www.GoldStarTeachers.com/INTESOL)
-Native English speaker from USA, Canada, UK, Ireland, Australia, New Zealand
-2 years experience teaching young adults or college students required (requirement is exempted if you are an education major)
-Passionate in teaching university students and desire for their personal development
-Energetic, enthusiastic and creative
There are no costs whatsoever for the entire recruitment process.
We are looking forward to hearing from you.