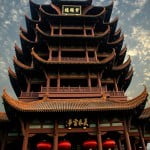 Public Primary School in Wuhan
Program Highlights
-Excellent salary: 15,000 RMB per month plus benefits
-Free accommodation provided
-Teach on a Monday to Friday schedule with evenings & weekends off
-Friendly, supportive teaching environment with excellent materials
ESL Jobs in Wuhan
We are now holding interviews for English teachers to teach 9 to 12 year olds at our public primary school in the East lake development zone, Wuhan. If you are a dynamic teacher, have an interest in an authentic Chinese school setting and can deliver learner centered, engaging lessons then we are interested in speaking with you.
Teachers use the communicative approach to language teaching with various student interactions encouraged in class such as group work, pair work, role plays, project work as well as more traditional teaching methods to add variety to the classes and help create a fun and relaxed learning environment.
All new teachers will receive training on arrival and will be introduced to the school and teaching methods. Teaching materials and resources are provided by the school and are targeted to the age of the students being taught. Materials follow the Chinese national school curriculum and focus on developing all four skills – speaking, listening, reading and writing. Teachers are encouraged to adapt and supplement the materials where need be to ensure classes are engaging and interesting.
Classes are held during the day time from Monday to Friday, with a maximum of 20 teaching hours per week, so you have evenings and weekends off.
Teach English in Wuhan
Located right on the mighty Yangtze River east of Shanghai, Wuhan is a fascinating city with both an ancient history and a thriving present. For centuries, this city has been the center of trade and transportation in central China but is now known as one of China's main high-tech, education and financial centers, while still having a more traditional feel than some of China's coastal cities.
Wuhan is the place to find both history and natural wonders. Hubei Provincial Museum and Yellow Crane Tower are two places to appreciate ancient Chinese history and culture. Wuhan was also the location of one of Chairman Mao Zedong's private residences which he nicknamed the 'Home of the White Clouds and Yellow Cranes' and also where he gave audience to President Richard Nixon.
Main Responsibilities
-Maximum of 20 teaching hours per week
-Maximum of 20 admin hours per week
-Monday to Friday classes (8am – 12pm & 2pm – 5pm) with evenings and weekends off
-Class size: around 30 students
-Student ages: 9 to 12 years old
-Deliver learner centered, engaging lessons to students
-Ensure equal participation of all students
-Complete all administrative tasks in a timely manner
-Actively participate in professional development workshops and activities
-Attend school activities, parties and other events
Compensation
-Excellent salary: 12,000 RMB per month
-Free housing provided
-Airport pickup and work and life orientation on arrival
-Flight reimbursement on contract completion: up to 8,000 RMB
-All national holidays (full pay) plus 1 month winter vacation (half pay)
-Legal Z work visa provided and assistance with all the visa paperwork
-Social and business insurance provided
-Dedicated office staff to facilitate life in China and communication with school
-Bank, phone card and rental assistance provided
-Teacher training and professional development provided
-Company events and parties throughout the year
-Part time opportunities
-Promotion opportunities
Requirements
-Native English speaker from UK, USA, Canada, Australia, New Zealand or Ireland
-Bachelor's degree or above
-120 hour TEFL certificate OR 2 years post grad work experience OR Education related degree
(No TEFL? – We recommend INTESOL)
-Professional, enthusiastic, culturally aware
There are no costs whatsoever for the entire recruitment process.
We are looking forward to hearing from you.