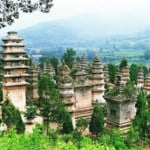 Public High School in Zhengzhou
Program Highlights
-Excellent salary: 10,000 to 15,000 RMB per month
-Free accommodation provided near school campus
-Around 3 months long holidays annually
-Maximum of 25 teaching hours per week with no office hours
-Instruct students in oral speaking, writing & general German courses
ESL Jobs in Zhengzhou
We are now looking for a professional & dedicated German teacher who is also fluent in English to teach at our high school international German program. You will be teaching oral speaking, writing & general German courses to students at our reputable partner senior high school campus.
We devote ourselves to teaching students in accordance with their ability and needs. Teachers work closely with students to fulfil their personal development and achieve their personal goals. Our school has a faculty of experienced and qualified teaching staff. The provincial and municipal senior teachers account for one of third of total teaching staff.
We were founded in 1937. With more than 70 years history, our school has now developed to one of the most reputable public schools in central China. We were accredited as Zhengzhou Municipal Key High School in 1978 and later as Henan Provincial Demonstrating High School. We have three campuses, 66 classes, 4,200 enrolled students and more than 300 teaching staff. Currently, the school has more than 1,000 units of computers, 13 science labs and 4 audio classrooms. In each classroom, there is a set of multimedia teaching equipment.
We continue to adhere to the principle of taking students' interests and talent cultivation as our guiding force, carefully building an international education platform, and strive to build a world-class learning environment. We're excited to welcome you to be a part of our teaching team.
Teach English & German in Zhengzhou
Zhengzhou is the capital of Henan Province in the central part of China. It is one of the National Central Cities in China, and serves as the political, economic, technological, and educational center of the province, as well as a major transportation hub in China (highway, railway, aviation, communication). The Zhengzhou metropolitan area is the core area of the Central Plains Economic Zone.
The city lies on the southern bank of the Yellow River, and is one of the Eight Great Ancient Capitals of China. As a center of China's national transportation network, there are railways connecting Zhengzhou and Europe, and a bustling international airport (Asia, Europe, Africa, America, Oceania).
For those who want to explore the Chinese culture with affordable price but decent experience, Zhengzhou has all you could possibly want and more.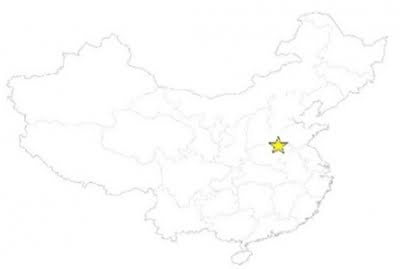 Main Responsibilities
-Teach German to high school students (oral speaking, writing, reading)
-Maximum of 25 teaching classes per week
-Student age: 16 to 18 years old
-Monday to Friday work schedule with evenings & weekends off
-Complete required teaching tasks and constantly improve the quality of teaching
-Help students learn and continuously improve efficiency
-Attend meetings and training
-Promote and preserve a happy atmosphere in the classroom
Compensation
-Excellent salary: 10,000 RMB to 15,000 RMB per month depending on experience & qualifications
-Free & fully furnished private accommodation provided near school campus
-Airfare allowance provided on contract completion: 10,000 RMB
-Travel bonus provided on contract completion: 2,000 RMB
-1 month winter vacation (full pay) and 2 months summer vacation (no pay), plus all national holidays (full pay)
-Legal 'Z' work visa provided
-Health Insurance provided
-Professional pre-job training with on-going program support
Requirements
-Bachelor's degree or above (Education or Language major preferred)
-120 hours TEFL certificate preferred
-Native speaker from Germany
-Fluent in both English writing & oral speaking
-2 years of teaching experience required (candidates with less than 2 years exp should either hold TEFL OR complete the TOTA online exam)
-Passionate in teaching high school students and genuine desire to assist their personal development
-Energetic, enthusiastic and creative
There are no costs whatsoever for the entire recruitment process.
We are looking forward to hearing from you.