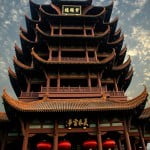 Private Kindergarten
Program Highlights
-Excellent salary: 20,000 to 28,000 RMB per month
-Monthly housing allowance: 2,000 RMB
-Teach in the exciting & historical city of Wuhan, Hangzhou or Changsha
-Modern, engaging curriculum and teaching materials supplied
ESL Jobs
We are currently holding interviews for energetic, inspirational educators like you to teach at our kindergarten. Step out of your comfort zone and start an exciting life in a stimulating environment, working together with passionate and supportive people. Join us and teach English in the amazing city of Wuhan, Hangzhou or Changsha.
We are a well-established private kindergarten in China. We currently have 5 schools in Wuhan, 1 in hangzhou and 1 in Changsha. We provide excellent teaching materials (Houghton Miifflin and Frog Street) and professional training for our teachers. You will be part of a team of committed teachers, fully supported by our enthusiastic and caring staff.
Our company was founded by outstanding alumni from Harvard and China Europe International Business School. Since 2008 we have been constantly developing and deploying the top educational concepts and materials and have been committed to delivering the very best education to all our students.
If you are seeking a more meaningful life in China and a place where you will enjoy calling home, then we warmly welcome you to our team here.
Teach English in Wuhan
Located right on the mighty Yangtze River east of Shanghai, Wuhan is a fascinating city with both an ancient history and a thriving present. For centuries, this city has been the center of trade and transportation in central China but is now known as one of China's main high-tech, education and financial centers, while still having a more traditional feel than some of China's coastal cities.
Wuhan is the place to find both history and natural wonders. Hubei Provincial Museum and Yellow Crane Tower are two places to appreciate ancient Chinese history and culture. Wuhan was also the location of one of Chairman Mao Zedong's private residences which he nicknamed the 'Home of the White Clouds and Yellow Cranes' and also where he gave audience to President Richard Nixon.
Teaching English in Hangzhou
There is a famous saying in China: 上有天堂 下有苏杭, "Above, there is heaven. Below there is Hangzhou and Suzhou." Regarded as one of the two paradises on earth by the Chinese people, Hangzhou offers an ideal destination for anyone seeking to live and teach in China.
Hangzhou is the capital of Zhejiang province and is located not far south of Shanghai. The city is regarded as one of the most beautiful cities in China with numerous historic relics and natural beauty.
In addition to being the headquarters of internet giant Alibaba, it is home to the Most famous picturesque West Lake, elected as a National Key Scenic location due to its historical and cultural significance and many temples, pagodas, ponds and plants.
The city is one of the most livable in China with a natural balance of local Chinese culture and Western amenities providing a dynamic atmosphere of live music, cafes and bars, a variety of events and an eclectic mixture of people from all over the world. Mix a buzzing city with a pleasant year round climate and low cost of living and you see why Hangzhou has earned the reputation it has.
Teach English in Changsha
Changsha is the capital city of Hunan Province, just south of central China and is situated in the river valley along the Xiang River. The city's history can be traced back to 3,000 years ago, the tomb relics standing as witness to ancient human activity in the area. Along with these ancient tombs the experts also located silk products, paintings, potteries, bamboo slips for writing, weapons and herbs, which can all be visited at the Hunan Provincial Museum.
The people of Changsha boast of having the finest cuisine in China as they spend a lot of time preparing and eating various kinds of food. What sets them apart is their fine and delicate appearance and hot and sour taste. Changsha people are also famous for their acting and have created many different traditional folk art performances of their own including the local operas, storytelling, drum opera, acrobatics and other dramatic styles.
Main Responsibilities
-Maximum of 20 teaching hours per week
-Maximum of 20 admin hours per week
-Class sizes: 20 to 25 students
-Student ages: 3 to 6 years old
-5 working days per week with evenings & weekends off
-Counseling students by providing constructive feedback
-Cooperate with Chinese staff to ensure the constructive communication and efficient operation of the centre
-Participation in Extra Curricular Activities (ECA)
-Lesson planning, creating course outlines
-Deliver classes in a professional and creative way
Compensation
-Excellent salary: 22,000 to 28,000 RMB per month (net) for teachers from native speaking countries
-Excellent salary: 18,000 to 22,000 RMB per month (net) for teachers from non-native countries
-Monthly housing allowance: 2,000 RMB (assistance provided with apartment search)
-Airport pick up and 3 nights hotel reception upon arrival
-Flight reimbursement on contract completion: 10,000 RMB
-All Chinese public holidays (full pay) plus 2 weeks summer holidays, 2 weeks winter holidays (full pay)
-Paid and sponsored Z work visa provided
-Medical and accident insurance provided
-Career development opportunities
-Ongoing training and development workshops
Requirements
-Native English speaker from UK, US, Canada, New Zealand, Australia, Ireland or South Africa
-Non-native teachers in China with fluent English and teaching experience
-Bachelor's degree or above
-TEFL certificate 120 hours
-Previous teaching experience preferred (No TEFL? – We recommend INTESOL)
-Clean criminal record
-Highly responsible team player with hard working ethics
There are no costs whatsoever for the entire recruitment process.
We are looking forward to hearing from you.