International School in Zhoushan
The Job
Our school on Zhoushan island, located in Zhejiang province, just south of Shanghai, is looking for open-minded, adventurously spirited and professional teachers to join our team. Currently, we are seeking a Primary School ESL teacher as well as the option for High School Math and Science teachers. This is an ideal position for someone who wants to move their teaching career forward with a modern school that provides first-class facilities and equipment.
Do you want to grow professionally with a progressive and comprehensive school in China? Are you excited about living in and experiencing one of the most beautiful cities that China has to offer? Teach with confidence and reassurance as there will be ongoing teacher development and training provided in order to better adapt methods in a different environment. We have a range of students to work with that range between 7 to 19 years old depending on the subject taught. Classes are kept to a smaller size of roughly 30 students to allow for easier class management and attentive care for individual learning needs.
Our parent school has been consistently providing quality education for our local community needs since its establishment in 1992 and in doing so was chosen as "the National Outstanding Private School" by the Ministry of Education. Replicating the core values with the same level of quality at our school has led to a partnership with a prominent aeronautical giant "The Boeing Company".
Zhoushan – The City
Zhoushan is in the coastal area of eastern Zhejiang in the fringe of Hangzhou Bay. It is the only city established on the basis of a group of islands, the Zhoushan Archipelago. You can appreciate the sand sculpture at Zhujiajian Island or go to swimming on one of the beaches of the Shengshi Islands. From Dongji (Farthest East) Island where the first rays of sunlight every day, every year and every century first hit the Chinese mainland, all the way to Qingbang (Green Waters) Island where you can see the "Potala Palace of the Sea", the whole archipelago is full of amazing sites. With Zhoushan being the largest fishing ground in China you can easily find fresh seafood to be devoured in various cooking styles.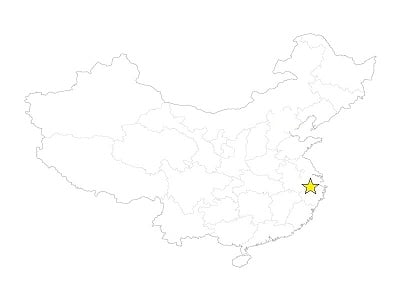 Main Responsibilities
-Maximum of 8 working hours a day (including teaching hours) 2 days off per week
-Students age range: 7 to 19 years old
-Use electronic media and courseware to teach English efficiently and effectively
-Evaluate student progress and provide ongoing guidance for improvement
-Maintain regular office hours
-Participate in social activities with students organized by the school
Compensation
-Excellent salary from 14,000 to 22,000 RMB per month dependent of experience (approx. 2,000 to 3,100 USD)
-Paid overtime hourly rate
-Free accommodation or accommodation assistance
-Paid sick leave (no more than one day per month)
-Paid holidays & Chinese Public Holidays
-Legal 'Z' work visa provided
-Health insurance
-Ongoing professional teacher development and training programs
Requirements
-Bachelor's degree from an accredited university
-Native English speaker from UK, USA, Ireland, Canada, Australia, South African or New Zealand
-120 hour TEFL certificate (No TEFL? – We recommend INTESOL TEFL Certificate)
-Clear criminal background check
-A genuine interest in teaching and professional development
-Open-minded, an adventurous spirit and professional flexibility
-Experience traveling internationally and or working abroad preferred
There are no costs whatsoever for the entire recruitment process.
We are looking forward to hearing from you.