Primary Boarding School in Tongxiang
Program Highlights
-Excellent salary: 16,000 to 20,000 RMB per month (approx. 2,000 USD to 3,100 USD per month)
-Airfare allowance
-Summer 1 month off full pay
ESL Jobs in Tongxiang
Our boarding school in Tongxiang City located within Zhejiang Province close to Hangzhou, is looking for open-minded, adventurously spirited and professional teachers to join our team. Currently we are seeking primary school English teachers to lead classes for our 1st to 5th grade students. This is an ideal position for someone who wants to move their teaching career forward with a prestigious boarding school designed to furnish first-class facilities and equipment.
We aim to immerse our students in a fully English language environment so there is no Chinese involved in the classroom. Overall, we try to teach our students in a fun and interactive way to combine English learning as well as gaining some insight into Western culture. We encourage our students to observe and experience what life is like in foreign countries to develop a global mind-set.
Classes are usually 40 minutes long and have 20-35 students per class. As the school is located in a prominent and reputable area, managing the students can be enjoyable as they are usually very well behaved in addition to the help of a TA and support from our team. Most of our teachers use a mixture of games, video, presentations and reading books for their classes. The current materials students use follows the Oxford Reading Tree syllabus.
Teaching English in Tongxiang
Tongxiang City is located in the north of Zhejiang Province, it is known for its rivers and natural environment but also has all the modern facilities you would expect from a medium sized Chinese city. It's also famous for the culturally historic town of Wuzhen which is a beautiful ancient water town. Tongxiang is where you can easily access similar amenities of major high end cities, but also take a trip to take in the surrounding serene nature.
It is very conveniently located in the geographical centre of the Shanghai-Hangzhou-Suzhou (Huhangsu) triangle. This means it takes just 30 minutes to get to Shanghai by high speed train and 20 minutes to get to Hangzhou.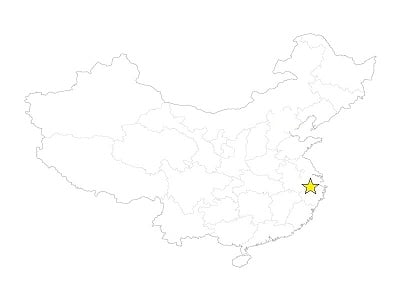 Main Responsibilities
-20 hours of teaching per week
-10 hours of administrative work per week
-Students age range: 6 to 11 years old
-Class size: 20 to 35 students per class
-Lead class with frequent student interaction to aid students' grasp of material understanding
-Implement activities that integrate coursework with daily life and real world application
-Highlight various daily life of Western countries and help students' relate with cross culturally
-Evaluate student progress and provide ongoing guidance for improvement
-Participate in social activities with students organized by the school
Compensation
-Excellent salary from 16,000 to 20,000 RMB per month dependent of experience (approx. 2,000 to 3,100 USD per month)
-6000 RMB contract completion bonus (approx. 850 USD)
-Airfare allowance of 4200 RMB upon contract completion (approx. 600 USD)
-Housing allowance of 2000 RMB per month
-11 days national holidays and one month summer holiday at full pay
-Legal 'Z' work visa provided
-Airport pickup and initial living accommodation
-Medical insurance provided
-Opportunities for raises and promotions
Requirements
-Bachelor's degree from an accredited university
-Native English speaker from UK, USA, Australia, Canada, New Zealand and South Africa
-120 hour TEFL certificate (No TEFL? – We recommend INTESOL TEFL Certificate)
-Clear criminal background check
-A genuine interest in teaching and professional development
-Open-minded, an adventurous spirit and professional flexibility
-Experience travelling internationally and or working abroad preferred