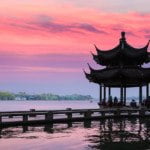 Kindergarten in Yuxi
Program Highlights
-Lesson plans provided
-Flight allowance
-Monday to Friday schedule
ESL Jobs in Yuxi
Our kindergarten in Yuxi, Yunnan province is now looking to add additional talent to our bright and lively teaching team. Lead your class of students between the ages of 3 to 6 years old by singing songs and watch them dance to the tunes. Your time will fly by as you teach by playing games that help students to focus and stay attentive. If you love to see kids smiling and having fun while soaking up the language you teach everyday then this is the place to be.
Our school has one of the best facilities offered in the city that is well-kept with new equipment. We are currently the one and only kindergarten school with foreign teachers in Yuxi. In total, we have a combined 18 years of experience to help strengthen or adapt your teaching skill sets to be most suitable for the local community. Collaborating as a team, you will not have to worry about feeling uncertain teaching as there will be pre-job and on-going professional development.
Teach English in Yuxi
Yuxi is located in the middle of Yunnan, which has been said to be the most beautiful province in China, because it has many lakes and mountains in the nearby regions. Yuxi has a subtropical plateau monsoon climate, which contributes to the Spring-like seasons year-round in the city. The warmest month is in June while the chilliest is in December or January. The average temperature is between 16 to 24 degrees Celsius.
The surrounding area of Yuxi has a rich working countryside and some of the largest ethnic diversity in China. Almost 60% of its peoples are minorities and many of these peoples can be seen daily in traditional dress. They regularly hold their own local festivals in the nearby towns and villages, which usually are only a short bus ride away from the city.
One of the most famous tourist attractions in Yunnan is Tiger Leaping Gorge, located at the junction of the Qinghai-Tibetan Plateau and Yunnan-Guizhou Plateau. The gorge makes for some fantastic hiking, do not miss out on the chance of experiencing the world's deepest canyon. Lastly, there is western food and entertainment available to help you feel at home.
Main Responsibilities
-21 to 24 hours work per week
-20 minute classes
-Monday to Friday work days
-Sing songs and play games with the children
-Maintain classroom management
-Positive, energetic and patient attitude towards guiding learning
-Clearly communicate any issues or needed assistance
Compensation
-13,000 to 15,000 RMB per month (approx. 1,800 to 2,100 USD) inclusive of a housing allowance
-Airport pickup
-Hotel provided on arrival
-Legal 'Z' work visa provided
-Flight allowance: 5,000 RMB at the end of contract
-Guaranteed over 2 months holiday per year plus Public Holidays
-Health Insurance covered
-Welfare officer provided
-Free breakfast and lunch at school
-Pre-made lesson plans
Requirements
-Bachelor's degree
-Native English speakers from UK, USA, Canada, Australia, New Zealand or South Africa
-TEFL certificate (No TEFL? – We recommend INTESOL)
-Experience teaching young learners preferred
-Plenty of passion and energy
There are no costs whatsoever for the entire recruitment process.
We are looking forward to hearing from you.