International Kindergarten in Hangzhou
Program Highlights
-Excellent salary: 15,000 to 22,000 RMB per month (approx. 2,100 to 3,100 USD per month)
-Monday to Friday work schedule, weekends off
-On-going professional development and training
ESL Jobs in Hangzhou
We are now recruiting positive, patient and energetic English teachers for our modern school in Hangzhou. The school is managed collaboratively by AU Group and Professor Fthenakis, who is considered to be the father of German early childhood education. Our teachers work with students aged 2 to 6 year old, while instructing in small classroom sizes of 20 students per class allows our teachers to better understand individual children's needs.
Our school takes "lighting up the future of children" as its mission and implements the our program based on Co-Constructivism. It applies mixed-age classes, bilingual (Chinese and English) immersion program and STEM teaching, aiming to bring up the next generation talents of international innovation with multicultural background.
Teach English in Hangzhou
There is a famous saying in China: 上有天堂 下有苏杭, "Above, there is heaven. Below there is Hangzhou and Suzhou."  Regarded as one of the two paradises on earth by the Chinese people, Hangzhou offers an ideal destination for anyone seeking to live and teach in China.
Hangzhou is the capital of Zhejiang province and is located not far south of Shanghai. The city is regarded as one of the most beautiful cities in China with numerous historic relics and natural beauty. Most famous for its picturesque West Lake, elected as a National Key Scenic location due to its historical and cultural significance and many temples, pagodas, ponds and plants.
The city is one of the most livable in China with a natural balance of local Chinese culture and Western amenities providing a dynamic atmosphere of live music, cafes and bars, a variety of events and an eclectic mixture of people from all over the world. Mix a buzzing city with a pleasant year round climate and low cost of living and you see why Hangzhou has earned the reputation it has.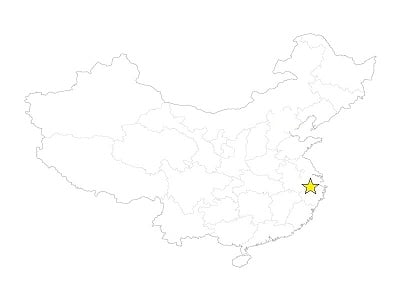 Main Responsibilities
-Maximum of 40 working hours per week (immersion classes)
-Monday to Friday, 8am to 5pm
-Saturday and Sunday weekends off
-Develops English curriculum and lesson plans with a Chinese teacher
-Uses different strategies to teach children of different English proficiency levels, provides continual assessment of student progress, maintain student records and portfolios
-Develops each child's self-esteem, self-confidence, autonomy, and assume responsibility for indoor and outdoor care in order to ensure the safety of the students
-Responds quickly to children individual needs (verbal and non-verbal) by taking into consideration personality, capability and cultural difference of each child
-Communicates with team members and parents about student's progress, participates in parent-teacher meetings and other meetings
-Attends and participates regularly in teaching and research activities, staff meetings, training and other meetings organized by the kindergarten
-Participates in kindergarten activities
-Strong computer skills, including Microsoft Office
-Creates an inspiring, welcoming atmosphere for students
-Other duties as assigned
Compensation
-Excellent salary: 15,000 to 22,000 RMB per month (approx. 2,100 to 3,100 USD per month)
-Sponsored legal 'Z' work visa
-Airfare reimbursement up to 8000 RMB per year
-Airport pick up upon arrival
-Housing allowance of 2,000 RMB per month
-14 days vacation during Chinese New Year and other legal holidays in China
-Free lunch during working days
-Medical insurance provided
-On-going professional development and training
Requirements
-Bachelor degree or above in early childhood education or other related field
-Two years of kindergarten teaching experience
-TEFL or TESOL certification is a plus (No TEFL? – We recommend INTESOL)
-First AD and CPR certification preferred
-Native English speaker from UK, USA, Ireland, Canada, Australia, and New Zealand
-Notarised and clean criminal background check, valid within 6 months