Montessori Kindergarten in Hangzhou
Program Highlights
-Excellent salary: 20,000 to 30,000 RMB per month (approx. 2,800 to 4,200 USD per month)
-Housing allowance
-Lead and manage a professional team with supportive staff
ESL Jobs in Hangzhou
Our kindergarten which is headquartered in Hangzhou is now seeking a Director of Studies who is organized, interpersonal, and adept at multi-tasking to join our Montessori kindergarten. Our classes are divided between two classes which is an IC class for 1.5 to 3 year olds and Casa class for 3 to 6 year olds. Developing our children's English ability is only a portion of our teacher's task since a great emphasis is placed on character development. Our ideal Director will be able to develop, coordinate and implement programs that can continue to further develop our school. Additionally, you will run regular teaching training meetings and workshops to ensure the highest academic standards. The effort of our Director will create trust and reassurance to student's families by maintaining positive relationships while also furthering our teachers' instructing abilities.
Our school was founded in 2003 and in addition to the headquarter school; we also have more than 20 schools between Zhejiang, Beijing, Guangdong, Jiangxi and Shanghai. Our classrooms are fully equipped and furnished with a modern design, well developed teaching resources and a multitude of interactive activities for children to enjoy learning through play. Our programs are well structured with on-going career development as we believe investing in our teachers is the best way to give back to our parents and their children.
Teach English in Hangzhou
There is a famous saying in China: 上有天堂 下有苏杭, "Above, there is heaven. Below there is Hangzhou and Suzhou." Regarded as one of the two paradises on earth by the Chinese people, Hangzhou offers an ideal destination for anyone seeking to live and teach in China.
Hangzhou is the capital of Zhejiang province and is located not far south of Shanghai. The city is regarded as one of the most beautiful cities in China with numerous historic relics and natural beauty.
In addition to being the headquarters of internet giant Alibaba, it is home to the Most famous picturesque West Lake, elected as a National Key Scenic location due to its historical and cultural significance and many temples, pagodas, ponds and plants.
The city is one of the most livable in China with a natural balance of local Chinese culture and Western amenities providing a dynamic atmosphere of live music, cafes and bars, a variety of events and an eclectic mixture of people from all over the world. Mix a buzzing city with a pleasant year round climate and low cost of living and you see why Hangzhou has earned the reputation it has.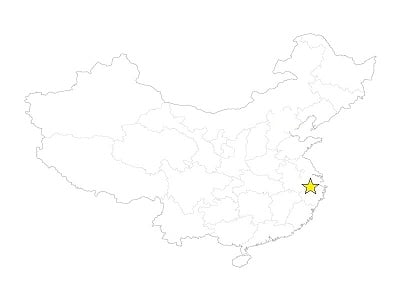 Main Responsibilities
-Develop English curriculum and lesson plans with Chinese teacher
-Responsible for foreign teachers interview, teaching management and guidance
-Implement and improve the curriculum of the Kindergarten with the Chinese director, and provide professional support and consultation of teaching and management
-Build and foster trusting relations with families, professionally handles general problems and urgent matters related to children and facilitates meetings with parents regularly
-Attend and participate regularly in teaching and research activities, staff meetings, training and other meetings organized by the Kindergarten. Including new foreign teachers' training on teaching and actively develops and maintains positive staff relationships
-Participate in a variety of kindergarten events, teaching activities, management and publicity events (these include weekend and night activities)
-Use different strategies to teach children of different English proficiency levels, provide continual assessment of student progress, maintain student records and portfolios
Compensation
-Excellent salary: 20,000 to 30,000 RMB per month (approx. 2,800 to 4,200 USD per month)
-Flight allowance of 8,000 RMB provided at the end of the year (approx. 700 USD)
-Housing allowance of 3,000 RMB per month
-Performance bonus up to 500 RMB per month
-Sponsored legal 'Z' work visa and health check costs
-Airport pickup and 1,000 RMB for arrival accommodation
-14 days vacation (during the Spring Festival) and other legal holidays in China
-Lunch provided during workdays
-Comprehensive medical insurance provided
-Discount on tuition of Director's children if enrolled at our school
Requirements
-Bachelors degree or above in early childhood education, child psychology or other education related field (Master and PhD is a plus)
-Native speaker and passport holder from USA, UK, Australia, Ireland or New Zealand
-Teaching license is required
-At least 5 years of teaching experience and 3 years or above working as a preschool Director with the ability to develop, engage, and inspire a team
-Ability to build relationships with families and staff and create a dynamic environment where play and discovery go hand-in-hand
-Outstanding customer service skills, strong organizational skills, and the ability to multi-task and manage multiple situations effectively
-Be able to pass a criminal background check and submit a health report