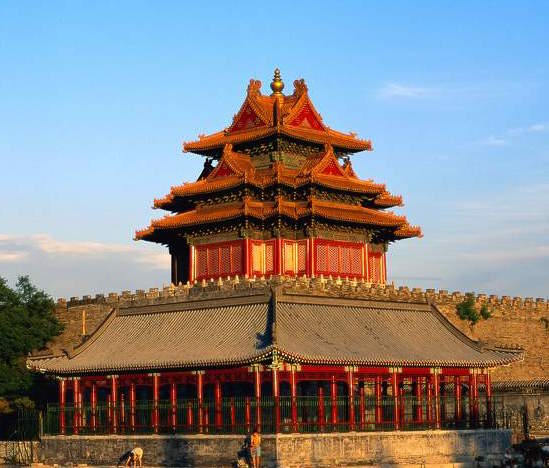 International English Language School
Program Highlights
-Excellent salary: 9,000 to 17,000 RMB per month
-Contract completion bonus provided: 10,000 RMB
-Teach high school students and professionals in Xi'an
-Small class sizes
-Low cost of living
ESL Jobs in Xi'an
Our school is now looking for positive, open-minded and qualified English teachers who have strong enthusiasm in teaching students aged 14 years old and up. Teach corporate classes to professionals, conversation classes to high school students or one-on-one classes with businessmen. Our school was established in 2006 with the aim to provide learners in China effective ways to learn English. At the moment, we have 4 modern, well-located and equipped language centers in Xi'an where we hold a good reputation as providers of excellent English training programs.
Foreign teachers will lead face-to-face discussion classes, workshops and some extracurricular activities. Our school is devoted to providing the highest level of English education. We have well-researched curriculums and lessons planned made and developed through time. Teachers only need to prepare for their classes ahead of time and deliver them with enthusiasm. We have different class models, new learners start in "Private Classes" with a maximum of 4 students. Students are required to study their lessons in advance and foreign teachers focus mainly on improving their English speaking and listening skills. The students will later on be evaluated and if they pass, they can move on to "Salon Classes". Salon classes have 10 students at most where they are given topics to discuss and intensive drills on sentence patterns. Advanced learners can attend the "English Club" with more than 20 students which can give them more opportunity to converse with other students and apply what they have learned. We also give students and teachers a break from the classroom environment. We occasionally organize "Movie Night", "Game Night" and "Acting Workshops".
Teach English in Xi'an
Xi'an is the second most visited city in China, mainly due to its status as home of the Terracotta Warriors and it being the former capital of China for 13 dynasties.
Together with Athens, Rome and Cairo, Xian is one of the most famous of the ancient cities; rich in a history that spans thousands of years. Xian, meaning West Peace is the capital of Shaanxi province and is conveniently located in the center of China. The Terracotta Army is located in the satellite tombs to the mausoleum of Emperor Qin Shihuang. The site was discovered in March 1974 when farmers found many broken pottery figures while sinking a well in Xianyang village.
In the evening, the city illuminates providing a striking setting for the myriad of traditional Chinese restaurants, bright modern shopping malls, coffee shops and bars which make for an entertaining night out.
Main Responsibilities
-Maximum of 25 teaching hours per week
-40- hour work week including teaching hours
-Lesson planning and preparation of teaching materials
-Evaluate students' performance and progress
-Teach demo classes to potential students twice a month
-Occasional proof reading
-Weekend classes with 2 days off during the week
-Attend trainings and workshops
-Take part and organize extra-curricular activities
-Enhance students' written, verbal and listening skills in English
Compensation
-Excellent salary: 9,000 to 17,000 RMB per month (depending on qualifications and teaching ability)
-Contract completion bonus: 10,000 RMB
-Assistance in finding accommodation
-Paid introduction teacher training program
-Paid overtime: 100 RMB per hour
-11 days national holidays plus 7 days paid holidays every year
-Legal 'Z' work visa
-Insurance provided
-Free Chinese lessons
-Annual staff trips
-Welcome dinner for new teachers
-Professional training with on-going program supervision
Requirements
-Bachelor's degree
-TEFL certificate required (CELTA is highly preferred) (No TEFL? – We recommend INTESOL)
-Native English speaker from UK, US, Canada, New Zealand, Australia, South Africa or Ireland (European candidates with clear accent are welcome to apply)
-Teaching experience desirable
-2 years working experience after graduation required
-Recent health check
-Clean criminal record
-Enthusiastic, positive, willing to learn and a good team player
-Patient, creative and passionate in teaching
There are no costs whatsoever for the entire recruitment process.
We are looking forward to hearing from you.