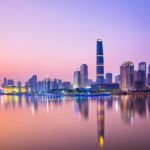 International Primary School in Guangzhou
Program Highlights
-Excellent salary: 20,000 to 29,000 RMB per month plus housing allowance
-Summer & Winter vacation plus all national holidays
-Teach IB PYP curriculum
-Monday to Friday schedule with evenings & weekends off
ESL Jobs in Guangzhou
We are now recruiting qualified and passionate English teachers to teach at our International Baccalaureate program in Baiyun district, Guangzhou. Through our devotion to education and teaching methodology, we ensure that our students develop long-term excellence in all four skills – reading, writing, speaking and listening as well as developing a confidence using English. Additionally, we are seeking someone who is willing to teach other subjects in English with training and support.
We are a reputable IB licensed international school in Guangzhou. Teachers will be teaching the IB PYP curriculum to our students, aged from 6 to 18 years old. Class sizes are 26 to 36 students per class and you will be teaching English as well as other subjects. We warmly welcome you to join our school and make your stay in China count! You will have plenty of time to explore the country during your paid summer & winter vacations.
We are committed to the student's comprehensive and sustainable educational development. We provide students with a range of choices in addition to their academic achievements, organizing various activities. We focus not only on academics, but we also educate our students to develop integrity and further enhance their intellectual curiosity, critical thinking skills and international perspectives.
Teach English in Guangzhou
Guangzhou, a prosperous metropolis full of vigor, is the capital city of Guangdong province located along the south coastline of China. Being an excellent port on the Pearl River navigable to the South China Sea, and with fast accessibility to Hong Kong and Macau, Guangzhou serves as the political, economic, scientific, educational and cultural center in the Guangdong area.
Guangzhou is considered as the paradise for food-lovers in south China. Guangzhou dish represents well the Guangdong cuisine, which is one among the most famous eight cuisines in China. A large amount of time-honored restaurants and quality new restaurants serve various authentic Guangzhou dishes, snacks, and drinks. Explore a modern, developing city with an exciting mix of restaurants, bars, shopping as well as traditional elements.

Main Responsibilities
-Working hours: Monday-Friday 8am to 5:30pm with 20 hours teaching time per week
-Saturday & Sunday off
-Student ages range from 6 to 18 years old
-Class size: 26 to 36 students per class
-Willing to teach other subjects in English (with training and support)
-Teach IB PYP curriculum
-Teach English in a fun and engaging way
Compensation
-Excellent salary: 20,000 to 29,000 RMB per month (approx. 2,800 USD to 4,100 USD) dependant of qualifications and experience
-Housing allowance: 1,500 RMB per month (Foshan) 2,000 RMB per month (Guangzhou)
-Flight reimbursement on contract completion: up to 7,000 RMB (approx. 1000 USD)
-Summer holiday: about 3 weeks / Winter holiday: about 1 month (60% salary during holiday)
(please refer to the final announcement of schools) Christmas off (100% salary) + Chinese public holidays (100% salary)
-Contract completion bonus: 3,000 to 6,000 RMB (approx. 430 USD to 850 USD)
-Free meals provided during work schedule
-Legal 'Z' work visa provided
-Health insurance provided
-Professional in-depth IB training provided
Requirements
-Bachelor's degree required
-Middle school minimum 1.5 years teaching experience (Knowledge/ experience of PE teaching preferred)
-High school teacher minimum 5 years teaching experience
-TEFL certificate with 120 hours or above and notorised (No TEFL? – We recommend INTESOL)
-Native English speaker from USA, UK, Canada, Australia, New Zealand and Ireland
-Criminal background check
There are no costs whatsoever for the entire recruitment process.
We are looking forward to hearing from you.