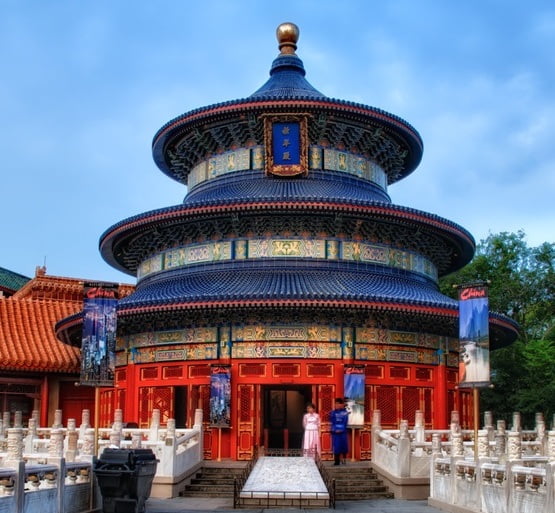 IELTS Examination Center
Program Highlights
-Highly competitive package: 20,000 – 30,000 RMB per month
-Based in China's vibrant capital city of Beijing with extensive travel to other cities for examinations
-Work for a highly respected organisation with worldwide opportunities
IELTS Examiner Jobs in China
We are recruiting IELTS examiners in China to be based in our Beijing center. This presents an exciting opportunity for TESOL professionals to work in the world's biggest and most dynamic English language assessment environment. We are looking for experienced examiners and examiner trainers as well as TESOL professionals interested in training up as examiners.
Our innovative working model allows examiners to increase their earning potential or opt for more flexibility in terms of monthly workload. For those relocating from abroad, we are offering 1-year contracts and a highly competitive monthly income. Travel throughout China is an essential aspect of the work. Our IELTS examiners currently conduct testing in 41 cities throughout China, so this offers a fantastic opportunity to see various parts of China.
Time will be spent both marking writing assessments as well as conducting speaking examinations. Examiners will be part of our wider network and, as demand for quality language assessment grows in the region, this is an excellent opportunity for those interested in building a career in the area of language assessment.
In addition to the earning potential, the examiner package includes annual leave, medical benefits and a full working visa. Examiners who are new to China also receive an enhanced induction and assistance programme.
What we do?
We are a UK organisation for cultural relations and educational opportunities. We create friendly knowledge and understanding between the people of the UK and other countries. We do this by making a positive contribution to the UK and the countries we work with – changing lives by creating opportunities, building connections and engendering trust.
We work with over 100 countries across the world in the fields of arts and culture, English language, education and civil society. Each year we reach over 20 million people face-to-face and more than 500 million people online, via broadcasts and publications. Founded in 1934, we are a UK charity governed by Royal Charter and a UK pubic body.
Teach English in Beijing
Beijing, capital of the People's Republic of China, is the nation's political, economic, cultural, educational and international trade and communication center. Located in northern China, close to the port city of Tianjin and partially surrounded by Hebei province, Beijing continues to be an exciting place for all things music, fashion and art with plenty of events and shows to attend.
There is a thriving expat community in Beijing, with the Sanlitun area being a popular destination for both expats and trendy locals to mix and mingle over drinks. One of the most important landmarks in the city is Tiananmen Square. This is the world's largest public square and a must see for all visitors from abroad and from other places in China.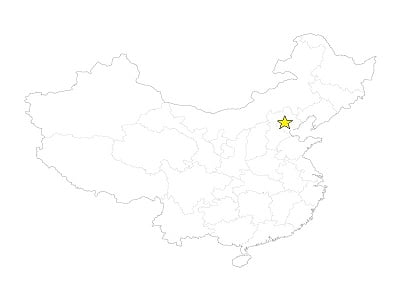 Main Responsibilities
-Marking IELTS writing script and speaking test
-Conducting other IELTS exams as required
-Second marking for the writing and speaking modules
-Adhering to the IELTS Professional Support Network and policies
-Other duties relevant to our English Language and assessment services
-Attendance at Examiner and other relevant meetings as required
-Maintaining the reputation and integrity of IELTS at all times
-Professional Academic support for the China Exams Teams where necessary
-Ensuring all duties are delivered in line with the British Council's policy on Equality, Diversity and Inclusion and that EDI is taken into account when planning and delivering activities
Compensation
The IELTS examiner package in China is based on a 'core + top-up' model. There are two components to the package: a core number of days' work in exchange for a basic salary, and a 'top-up' component that allows for flexibility in terms of schedule and the opportunity to increase earnings further.
The top-up component is paid on a piece-rate basis, allowing examiners to have more control over their time and income. Across the vast majority of months in the year, top-up earnings represent the bulk of examiner income.
Core salary is 8,000 RMB for 6 days of examining work per month. These are scheduled in advance and are based on operational requirements. Examiners are then able to make themselves available for top-up work on other days during that month.
Examiners can expect to take home an average of 20,000 RMB per month if they avail themselves of all work opportunities. There is seasonal fluctuation, however, and examiners are usually very busy during months where demand is high while having more free time at other times.
Highly competitive package worth from 20,000 – 30,000 RMB (3,000 – 4,500 USD) per month
-Core salary of 8,000 RMB per month for 6 core days work per month
-Plus the bulk of income is made up of top-up income based on how many extra days an examiner makes himself / herself available for work:
-Speaking interviews: 122 RMB per interview (on average an examiner conducts a maximum of 20 interviews per day)
-Writing marking: 31 RMB per task (on average 60 – 80 tasks per day)
-Second marking speaking 88 RMB per task (variable)
-Second marking writing 31 RMB per task (variable)
-Accommodation provided for first 2 to 4 weeks of work and assistance finding an apartment
-Flight allowance if arriving from other countries
-Referral bonus: 2,500 RMB per referral
-Work visa provided
-Coaching & continuous development (workshops/training etc.)
-Career development opportunities based on performance
-Legal documents for duration of employment (FEC / resident permit / registration cards / medical) reimbursed on arrival for initial costs
-Annual holidays (plus opportunities for a lot of time off based on the number of days per month you decide to work)
-Welcome packs (basic arrival necessities etc.)
-Assistance setting up bank account
-Training on arrival before start of work
-Health insurance provided
-Premium subscription to Mandarin Chinese learning software
Requirements
-Teachers who are already in China are considered as priority
-Native English speaker from UK, US, Canada, New Zealand, Australia, Ireland or non-native speakers with an IELTS score of band 9
-Bachelor's degree
-Cambridge CELTA, Trinity Cert TESOL, Dip TESOL, degree in Education with TESOL focus such as MA/Msc Applied Linguistics or MA TESOL
-At least 1 year of full time adult teaching experience after obtaining CELTA certification
-At least 3 years' full time TEFL teaching experience (almost all must be teaching adults 16 years old and older)
-Reference Letters reflecting teaching experience required
-Complete tasks accurately and in sufficient detail
-Observes the need for confidentiality and security
-Responds positively to guidance and advice
-Acts professionally at all times
-Communicates effectively with colleagues and candidates and treats others with respect
-Is sensitive to cultural differences
There are no costs whatsoever for the entire recruitment process.
We are looking forward to hearing from you.