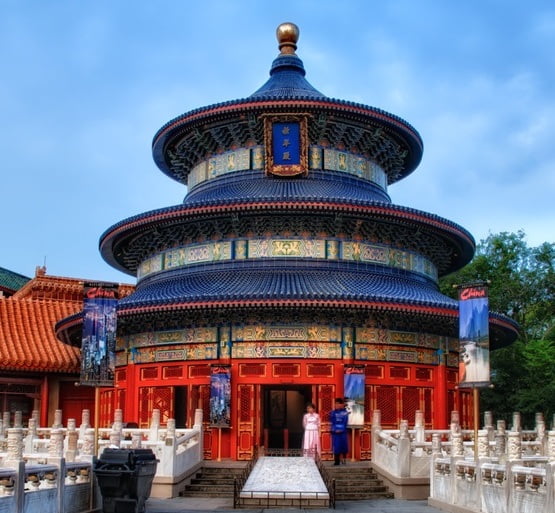 Private School in Beijing
Program Highlights
-Excellent monthly salary: 18,000 RMB to 25,000 RMB (depending on qualifications and experience)
-Work in the vibrant capital city of Beijing
-Work on a Monday to Friday schedule with lots of bonuses provided
-Research, design and implement overall recruitment strategy based on our school's need
ESL Jobs in Beijing
Our international private School is now looking for a dedicated Human Resource Specialist to work at our fantastic school in Beijing. We are an internationally focused private school serving students from kindergarten to high school.
We were originally founded in 2005, and over the years the school's reputation grew along with enrollment demands as we expanded to include international students nationwide. We have a teaching staff of over 360 that serve over 1,350 students from Pre-K to Grade 12 in both English and Chinese tracks. Additionally, we now we have a newly established high school campus to meet the huge demand for English education in Beijing to prepare students for international paths.
You will be in charge of planning and designing recruitment materials, including emails, flyers and videos based and develop and update the school profile across every platform. You will also take responsibility for cost control for recruitment budgets and coordinate interviews between directors, candidates and principals. You will be well versed on current school policy and design, propose, plan and execute proper orientation information and training for new incoming foreign teachers. You should research, propose, and execute projects for school improvement and collaborate with other departments to execute projects, including leading committees when appropriate.
Our uniqueness is centered on our philosophy and approach to education, namely, a very strong emphasis on providing a holistic bilingual and bicultural education to the Chinese students who attend our school. While it may sound like a cliché, our school genuinely has a very family feel about it. This is highlighted by the way we care for not only the children but also each other. If you truly want to experience China and the pleasure of working with a professional, international HR team, then joining us will no doubt be an extraordinary life experience and career for you.
Teach English in Beijing
Beijing, capital of the People's Republic of China, is the nation's political, economic, cultural, educational and international trade and communication center. Located in northern China, close to the port city of Tianjin and partially surrounded by Hebei province, Beijing continues to be an exciting place for all things music, fashion and art with plenty of events and shows to attend.
There is a thriving expat community in Beijing, with the Sanlitun area being a popular destination for both expats and trendy locals to mix and mingle over drinks. One of the most important landmarks in the city is Tiananmen Square. This is the world's largest public square and a must see for all visitors from abroad and from other places in China.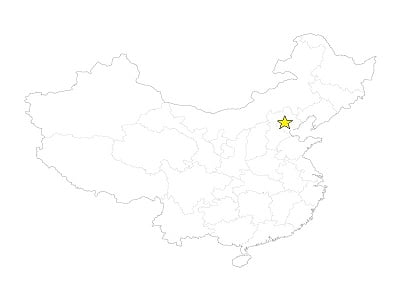 Main Responsibilities
-Monday to Friday schedule (7:45 to 16:30) with lunch breaks (weekends off)
-Maximum of 40 working hours per week
Recruitment
-Research, design and implement overall recruitment strategy based on our school's need
-Source and attract candidates through databases, agencies, social media, etc.
-Plan and design recruitment materials, including emails, flyers and videos
-Provide analytical and well-documented recruiting reports to the rest of the team
-Calculate and estimate the recruitment cost and budget based on recruitment plan
-Assist in the updating of job descriptions for current positions, research and manage
the process of creation of new job descriptions
-Screen candidates through the recruitment and job application phase, answer Candidate's questions
-Coordinate interviews between directors, candidates, and principals
-Review and submit paperwork for offer and salary proposal
-Assist and develop dynamic and engaging training to explain and implement new
school policies
School Community Engagement
-Design, propose, plan and execute school events intended to boost school cultural
and morale among teachers
-Design, propose, plan and execute proper orientation information and training for
new incoming foreign teachers
-Seek to build bridges between foreign teachers and Chinese administrative
departments by observing possible school culture problems and suggesting
solutions to the HR Director and related administrative departments
-Manage and create the collaborative and internal publication, Our Merits
-Attending and participating in in-house workshops
Compensation
-Excellent base salary: 18,000 RMB or above (gross) per month (degree with certification and experience)
-Excellent base salary: 20,000 RMB or above (gross) per month (Master's degree, certification and experience)
-Excellent base salary: 22,000 RMB or above (gross) per month (administrator with Master's degree, State certification and experience)
-Airport pickup plus 2 weeks free stay at our clubhouse
-Apartment hunt assistance provided with housing allowance OR on-campus accommodation (low rent but are subject to availability)
-One round trip ticket for employee and each family member (one-time only and reimbursed within the first year of on boarding)
-Relocation allowance: 1,000 USD / single or 2,000 USD / family (one-time only per employment)
-Duty allowance: 10,800 to 18,000 RMB per year (will only be paid during the 9 months when the school is in session)
-Coaching stipend: 2,000 RMB per semester (this bonus is for after school games)
-After school class stipend: 150 RMB / hour (usually scheduled within teacher's workday and allow students to sponsor clubs or teach electives like ultimate frisbee, chess and photography)
-20 annual personal holidays along with all public national holidays
-Overtime paid in compensation time
-Legal 'Z' work visa provided
-Medical insurance provided including spouse, children and parents (parents are not covered in North America)
-Long term disability insurance provided
-Children's school tuition (100% tuition discount for up to two children, but parents will still need to pay full rate for children's lunch, books and activity fees)
-Travel allowance: 1,000 RMB per month
-Annual salary raise for all employees (between 4 – 10%) based on performance evaluations
-Performance bonus provided annually: 50 to 120% of monthly salary
-Free in-service training offered periodically by publishers or special trainers
-Professional development allowance: up to 100% reimbursement for professional development or AP Singapore Math, or other curricular trainings
-Professional development tuition reimbursement: up to 60% tuition reimbursement for staff completing additional certification, masters or doctorate degrees (must have worked here for at least 1 year with good performance evaluations)
Requirements
-Bachelor's degree or above in related field
-Native English speakers from the US, UK, Canada, Australia, New Zealand, Ireland, South Africa, Jamaica and Singapore
-Teaching license required
-Advanced technology skills current and up to date
-2 years minimum school or business administration experience required (teaching experience is required)
-Professional, dynamic and culturally aware
-Good mental and physical health and clean criminal record
There are no costs whatsoever for the entire recruitment process.
We are looking forward to hearing from you.