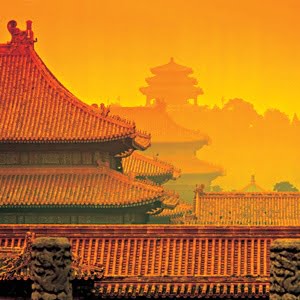 International School in Wuhan
Program Highlights
-Teach the IB International Baccalaureate program
-Excellent teaching materials and source facilities
-Excellent salary: 14,000 to 19,000 RMB per month plus benefits
ESL Jobs in Wuhan
Our International School in Wuhan is now holding interviews for a variety of exciting positions at our school, including Primary homeroom teacher, ESL teacher, Visual Arts teacher, Music & drama teacher and MYP Design teacher. Our school was established in 2015 and we educate domestic and foreign students nationwide.
Our school was established with the approval of the Wuhan Municipal Education Bureau and we officially passed the IB PYP (Primary School Project) certification in April 2020, and were officially authorized by the IB to become the first IB World School approved for the Primary School Project in Hubei province. The curriculum system is based on the IB International Baccalaureate program, and integrates the solid advantages of the national compulsory education curriculum. While ensuring that students can cope with national examinations, and at the same time ensuring they develop a broad international perspective.
Our school is located in the central city of Wuhan, with convenient transportation. The campus covers an area of about 40 acres and the school building area is 25,000 square meters. In addition to the excellent teaching facilities in the primary and secondary schools, we are also equipped with laboratories, computer rooms, maker spaces, art rooms, physical rooms, dance rooms, piano rooms, vocal music classrooms, stage theaters, and facilities such as a fencing hall, swimming pool, tennis court and so on.
The world now is an increasingly competitive and connected world. In the future, students need higher-order thinking and a full range of practical skills to achieve their potential. Our educational vision has stimulated the development of the whole school, allowing us to better and more effectively integrate China's cultural values with the teaching and learning methods needed in the future to create a unique school.
Teach English in Wuhan
Located right on the mighty Yangtze River east of Shanghai, Wuhan is a fascinating city with both a mix of ancient and contemporary landscape. For centuries, this city has been the center of trade and transportation in central China but is now known as one of China's main high-tech, education and financial centers, while still having a more traditional feel than some of China's coastal cities.
Wuhan is the place to find both historical and natural wonders. Hubei Provincial Museum and Yellow Crane Tower are two places to appreciate ancient Chinese history and culture. Wuhan was also the location of one of Chairman Mao Zedong's private residences which he nicknamed the 'Home of the White Clouds and Yellow Cranes' and also where he gave audience to President Richard Nixon.
Main Responsibilities
-Maximum of 20 classes per week (40 minutes each class)
-Maximum of 35 hours total per week
-Class sizes: maximum 25 students
-Student ages: 6 to 15
-Monday to Friday work schedule with weekends off
-Develop lesson plans and instructional materials
-Assist and coordinate school activities and events
Compensation
-Excellent salary: 14,000 to 19,000 RMB per month (depending on qualifications and experience)
-Monthly housing allowance: 2,500 RMB
-11 days Chinese National holidays + paid winter vacation and 3 days paid holiday for Christmas
-Paid and sponsored Z work visa provided
-Medical and accident insurance provided
-Career development opportunities
-Ongoing training and development workshops
-Full support in making the transition to China
Requirements
-Native English speaker or non-native speaker with fluent English and a clear accent
-Bachelor's degree
-150+ hour TEFL certificate
-Previous teaching experience is a strong preference
-Clean criminal record
-Highly responsible team player with strong work ethic