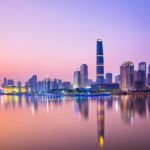 Language school in Guangzhou
Jobs in China
We are looking for foreign HR recruiters to join our headquarter office in Guangzhou, China. Our recruiters must have integrity, fairness, cultural awareness and conflict resolution ability as it is the first impression candidates have of our schools. Recruiters acquire new candidates by posting jobs and work with recruitment agencies as well to generate leads. Acting as an intermediary, recruiters will also bridge the gap for campus managers as well as resolve any on-going issues between employees. You will conduct interviews with teachers, determining their suitability for the job and clearly explaining all aspects of the company, school and course materials. Essential skills for this position are the abilities to form quick rapport with a variety of personalities, have clear and effective communication skills and evaluate candidates accurately.
The School
Our school was founded in 2011, is committed to providing our young learners with FT taught English classes. Currently, we offer quality international education to tens of thousands of students in 15 provinces, 22 cities and 97 directly-operated campuses all across China. As of 2018, we have nearly 600 foreign teachers in our family of schools. In addition to honors such as "Most Influential Foreign Language Training Organization", "Most Influential Educational Group" and "2017 Famous Children's English Education Brand", we were also granted "TEFL in China" foreign teacher training qualifications by the State Administration of Foreign Experts Affairs in 2018.
In order to inspire a global outlook in students' minds, through giving them access to language learning resources here in China, we strive to keep up with the most advanced pedagogical concepts from around the world. In early 2017, the "iBilingual International Elite Growth Project", co-developed with numerous domestic and foreign experts, was launched after an almost year-long preparation. It is a program aimed at enhancing students' international competitiveness, by cultivating their 5C capabilities (Cross-cultural understanding, Communication, Creativity, Critical thinking and Collaboration). Based on the globally sophisticated Macmillan graded curriculum system, it offers a more diversified course structure that, in addition to the language arts classes and PBL (phenomenon-based learning), and also includes family education and social responsibility goals.
Guangzhou – The City
Guangzhou, a prosperous metropolis full of vigor, is the capital city of Guangdong province located along the south coastline of China. Being an excellent port on the Pearl River navigable to the South China Sea, and with fast accessibility to Hong Kong and Macau, Guangzhou serves as the political, economic, scientific, educational and cultural center in the Guangdong area.
Guangzhou is considered as the paradise for food-lovers in south China. Guangzhou dish represents well the Guangdong cuisine, which is one among the most famous eight cuisines in China. A large amount of time-honored restaurants and quality new restaurants serve various authentic Guangzhou dishes, snacks, and drinks. Explore a modern, developing city with an exciting mix of restaurants, bars, shopping as well as traditional elements.

Main Responsibilities
-Post teaching job offers on the internet and search for qualified candidates online and offline
-Communicate with recruitment agencies
-Liaise with our campuses to organize the second interview and place the candidate
-Support in resolving issues between campus management and employees
-Advise campus managers on the company policies and contract issues
-Interview applicants about their experience, education and skills
-Inform applicants about FT job details such as job duties, responsibilities, conditions, disciplinary procedures, benefits and promotion opportunities
-Contact references and perform background checks
-Ensure new hire paperwork (visa documents, contracts) is completed and processed
-Conduct new employee orientations
-Collect the teacher's flight information and pick up a new teacher at the airport if needed
Compensation
-Highly competitive salary: base of 20,000 RMB per month and above (approx. 2,800 USD per month and above) dependent of qualifications and experiences
-Housing allowance of 4,000 RMB per month
-Flight reimbursement on contract completion: 6,000 RMB (approx. 850 USD)
-Relocation allowance
-Quarterly and annual Bonuses
-Airport pick up and hotel accommodation upon arrival
-Maternity and nursing leave
-3 weeks annual leave
-Legal work permit & work visa
-Medical and accident insurance provided
-On-going professional training and development
-Career promotion opportunities
-Family benefits include: medical & accident insurance for foreign spouse and lineal relatives in China, housing allowance for children and local education allowance for children
Requirements
-USA, UK, Canada passport holder candidates
-Recruiting experience
-Outstanding presentation and effective spoken and written communication skills
-Ability to motivate and manage people
-Creativity and conflict-resolution skills
-High emotional intelligence and cross-cultural awareness
-Stress-resilient, responsibility and flexibility
-High level of integrity, confidentiality and fairness