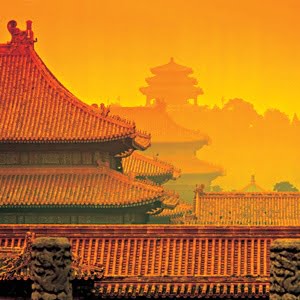 Language School in Zhengzhou
Program Highlights
-Excellent salary: 8,000 to 12,000 RMB per month
-Airfare allowance provided: 10,000 RMB
-Private accommodation near the school provided
-Teach professionals and high school students
ESL Jobs in Zhengzhou
Our school  is now in need of qualified teachers to meet the needs of our rapidly growing school. Our students are varied from high school students to professional office workers aged between 16 to 30 years old. We help prepare students for their IELTS or TOEFL exams or equip them for their future study abroad. We also offer corporate trainings and high-end customized English teaching services for professionals. If you are adaptable, innovative, have the right qualifications and willing to continually learn, we would like to speak with you.
We offer the most advanced effective language learning. We teach General English to equip students for every day use of English. English Abroad courses are for students who wish to study and live abroad. We not only improve their language skills but also their critical thinking skills. Middle School English courses are for students who are preparing for exams to study in universities abroad. Corporate training is for professionals where they learn to fully adapt in a foreign working environment. They learn how to write emails, read documents, participate in meetings, make reports, engage in foreign trades and other things necessary in a professional work place. New teachers will receive professional pre-job training on continuous support from experienced teachers.
Teach English in Zhengzhou
Zhengzhou is the capital of Henan province, located in central China. The famous Shaolin Temple nearby is the cradle of Chinese martial arts that provided the inspiration for many Kung Fu movies. With a pleasant climate, Zhengzhou is welcoming all year round. The hottest month is July and the average temperature is about 27 C while the coldest month is January when temperatures get down to near zero.
As a provincial capital, Zhengzhou is the height of fashionable entertainment and shopping in Henan – you won't be disappointed. Zhengzhou offers a variety of activities from shopping to shows, tea and coffee houses, sports facilities and everything else you would expect from a large city. With very low living costs your spending will go a long way here.
With its lush foliage, Zhengzhou is China's model for the planting of trees in urban areas, earning it the title of the "green city". It is home to the national grain wholesale market, a new high-tech science park, and is one of the most important textile centers in all of China.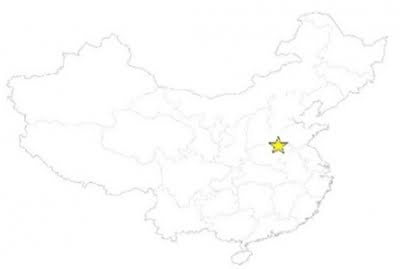 Main Responsibilities
-40-hour work week including teaching hours
-Maximum of 25 teaching hours per week
-Two days off each week (1 day during the weekdays and 1 day during the weekends)
-Complete required teaching tasks and constantly improve the quality of teaching
-Help students learn and continuously improve efficiency
-Attend meetings and trainings
Compensation
-Excellent salary: 8,000 – 12,000 RMB per month (depending on qualifications and number of teaching hours)
-Paid overtime (optional): 100 RMB per hour
-Private housing accommodation provided (very close to the school, fully furnished, with cable TV, fridge, A/C, washing machine, hot water, kitchen, utensils and internet)
-Utilities paid for (maximum of 300 RMB for gas, water and electricity, average cost is 150 RMB /month)
-Airfare allowance provided after completion of contract: 10,000 RMB
-Travel bonus provided after completion of one-year contract: 2,000 RMB
-11 days national holidays
-Legal 'Z' work visa
-Insurance provided
-Professional pre-job training with on-going program support
Requirements
-Bachelor's degree
-TEFL certificate required for non-English related or non-teaching degree holders (No TEFL? – We recommend INTESOL)
-Native English speaker from UK, USA, Canada, Australia or New Zealand
-At least one year teaching experience
-Excellent English communication skills
-Passionate in teaching and capable of inspiring the students to learn and enjoy the process at the same time
There are no costs whatsoever for the entire recruitment process.
We are looking forward to hearing from you.