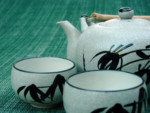 Language School in Wuhan
Program Highlights
-Excellent salary: 10,000 to 12,000 RMB per month
-Flight reimbursement provided
-Free 2 weeks hotel accommodation
-Commission bonuses provided
-Up to date technology and teaching resources
The Job
Wuhan School for Young Learners is currently seeking for motivated and qualified English teachers who are passionate about teaching young learners between the age of 3 to 12 years old in Wuhan, China. Since our company opened for business in 1998, we have carried an objective to revolutionize the global ESL industry by putting together the best programs, instructors, research team and staff. After 15 years, we have built up a substantial ESL knowledge and resources and have expanded throughout the globe.
To this day, more than 60,000 students put their trust in us to provide a unique program based in critical thinking and cognitive language development to lead them in realizing their full potential. With many years of development and never-ending adaptation to the needs of ESL learners in East Asia, we have remained steadfast in our commitment to motivate our students toward global success. We have also earned a reputation for having the finest instructors, up to date teaching technology, teaching resources and unique teaching methods. Out initial training ensures teachers are well-versed in the methodology, structure and expectations of the classroom.
With small class sizes of 8 to 12 students, foreign teachers have a great opportunity to completely immerse the students with our interactive programs. A local teaching assistant is available in every classroom to assist you in providing quality education to our students. We have over 200 story books, arts and crafts, children's library, puppets, building blocks, textbooks flash cards and imported teaching resources. Our up to date teaching technology includes 3D theater room, interactive whiteboard in every classroom, animated cartoons which are built around the story books, online program which is cohesive with the text books and interactive touch pens which students can use at home with pre-recorded sounds and voices made by the foreign teachers. Our program is designed for every level and our lesson planning can be prepared as a team.
Wuhan – The City
Located right on the mighty Yangtze River east of Shanghai, Wuhan is a fascinating city with both an ancient history and a thriving present. For centuries, this city has been the center of trade and transportation in central China but is now known as one of China's main high-tech, education and financial centers, while still having a more traditional feel than some of China's coastal cities.
Wuhan is the place to find both history and natural wonders. Hubei Provincial Museum and Yellow Crane Tower are two places to appreciate ancient Chinese history and culture. Wuhan was also the location of one of Chairman Mao Zedong's private residences which he nicknamed the 'Home of the White Clouds and Yellow Cranes' and also where he gave audience to President Richard Nixon.
Main Responsibilities
-Maximum of 20 to 25 teaching hours per week
-15 to 20 hours admin work per week
-Lesson planning and reading stories to young learners
-Check and grade students' homework and exams
-Teach arts and crafts to young learners
-Teach students English fluency both written and orally
-Introduce young learners to western cultures and festivals
Compensation
-Excellent salary: 10,000 to 12,000 RMB per month (depending on qualifications and teaching ability)
-Airfare reimbursement provided after completion of contract
-Free 2 weeks hotel accommodation
-Assistance finding accommodation
-11 days national holidays plus 5 to 10 days paid holidays
-Optional extra classes can be converted to paid leaves
-Free lunch provided during working schedule
-100 RMB commission for every student that enrolls after each demo class conducted by the teacher
-Commission bonus for students renewing classes (to be discussed with the employer)
-Legal 'Z' work visa
-Insurance provided
-Professional in-depth training with on-going program supervision
-TEFL certification provided after completion of training
Requirements
-Bachelor's degree
-TEFL certificate preferred but not required (No TEFL? – We recommend INTESOL www.GoldStarTeachers.com/INTESOL)
-Native English speaker from UK, USA, Canada, Australia or New Zealand
-Teaching experience preferred
-4 years working experience after graduation required
-Fluency in oral and written English
-Patient, motivated and passionate in teaching young learners
There are no costs whatsoever for the entire recruitment process.
We are looking forward to hearing from you.