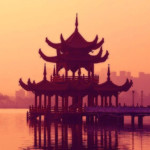 Private Language school for adults and young learners
Program Highlights
-Excellent salary: 7,000 to 10,000 RMB per month
-Housing and airfare allowance provided
-Excellent proven teaching method and technology
-Teach young learners or adults in Nanchang, China
-Well-established school
The Job
World International English, one of China's largest English Training School with 47 branches across the country, is now recruiting professional, dedicated and creative English teachers to teach adults or young learners in Nanchang, China. Established in 2004, with over 300 students in each school, it is our main objective to create an excellent English learning environment using our proven teaching system. Our students are trained to attain a productive skill in listening, speaking and writing using our intensive language training. We aim to create an all-English environment where learners speak English not just in school but at home and the work place as well.
In our mini-classes, we keep our students to a maximum of 4 per class so our teachers can provide undivided attention to each student and focus well on enhancing their strengths and coping with their weaknesses. Our salon classes have 10 to 12 students to create more interaction among learners and allow them to apply what they have learned to real-life scenarios. We also have our English corner where we cater to a number of students at a time. Interactive whiteboards and local teaching assistants are available in schools for young learners. Supplementary materials such as flash cards are also provided and our books are from McGraw Hill and Oxford University Press. Academic Managers will also assist in providing the teachers with lesson plans and teaching materials.
We provide students with professional and comprehensive solutions to make learning faster compared to traditional learning methods. We have created our own "World Study Method" that has been proven to be effective in nearly a hundred countries using our highly professional teaching software combined with a variety of complementary activities and materials that are designed to suit the needs of different learning styles.
Nanchang – The City
Nanchang, the capital city of Jiangxi Province is located in southeastern China. Aside from being the cultural, economic and scientific center of Jiangxi, the city is known for its beautiful scenery, abundant history and cultural sites. It has a population of over 5 million people with 37 different ethnic groups counted amongst its prefecture divisions. It has a monsoon-influenced humid subtropical climate with four distinct seasons.
Nanchang, also known as the "Heroes' City", because of its deep historical ties and it was in this city that the communist uprising on August 1st, 1927 began. It's very convenient to get around by taxi and bus with very cheap fares. You can visit the "Tengwang Pavilion" which is over 1,000 years old and is one of the four great towers of China. Take a ride at "The Star of Nanchang" which used to be the tallest Ferris wheel with a height of 160 meters.
For more information on the city of Nanchang, have a look at these sites:
Main Responsibilities
-Maximum of 25 teaching hours per week
-15 hours admin work per week
-Weekend classes with days off during the week
-Participate and take part in monthly orientation and on job-training
-Facilitate student level placement, supervise exams and give final exams
-Participate and organize the school's social programs and events including Extra Curricular Activities
-Give demo classes to potential students to recruit more clients
-Participate in promotional and marketing activities organized by the centre or the Head Office
-Attend all meetings scheduled in the working hours where the teacher's presence is required
-Deliver Corporate Language Training courses assigned by the centre
-Assist in the revision of teaching materials
-Perform tasks assigned upon mutual agreement either by the centre or by the Academic Department from the Head Office
Compensation
-Excellent salary: 7,000 to 10,000,000 RMB (depending on qualifications and experience)
-Housing allowance provided: 1,000 RMB per month
-Airfare allowance provided after completion of contract: 6,000 RMB
-11 days public holidays
-5 days paid personal holidays after a year
-Salary increase opportunity
-Legal 'Z' work visa
-Insurance provided
-Free Chinese lessons
-On-going training and academic support
Requirements
-Bachelor's degree
-TEFL certificate required (No TEFL? – We recommend INTESOL www.GoldStarTeachers.com/INTESOL)
-1 year teaching experience required
-Native English speaker from UK, USA, Canada, Australia or New Zealand
-Outgoing, humorous and talented
-Professional, skilled, dedicated and a responsible team player
-Patient, positive, and passionate in teaching
There are no costs whatsoever for the entire recruitment process.
We are looking forward to hearing from you.