Language School in Beijing
Program Highlights
-Professional, well established school in Beijing
-High level language teaching – literary analysis, creative writing, reading comprehension
-Tutoring and small group workshops
-12,500 – 14,500 RMB (approx 2,000 – 2,300 USD) per month + benefits
-Legal 'Z' work visa provided
The Job
Our school opened its doors in 2004 to meet the needs of parents and students in the local and expatriate communities of Beijing looking for high quality tutoring and workshops. Since that time, it has worked with well over a thousand students, ranging in age from pre-school to adult. Our students are both local Chinese students and expats from other countries around the world living in Beijing.
We have helped struggling students to raise grades, and gifted students to enhance skills in mathematics, science, English as a Foreign Language, and many other academic subjects. The students who attend this school find a peaceful setting and a positive, nurturing environment in which to study.
The Courses
Our school prides itself on creating interactive and engaging enrichment programs in a wide range of key subject areas. Through the years, these courses have provided both local and international school students with linguistic, academic and intellectual support.
Courses cover subjects such as literary analysis, creative writing, reading comprehension, IGCSE, IB, AP and A level topics. Tutors also focus on helping students with strategies they need to improve studying, organization, and test-taking skills in order to reduce anxiety in school and at test time.
Course materials & technology
We provide course books for some of the courses however, for many of our classes, teachers are provided with work books that we assemble and supplementary materials to use with the students.
A 15 minute slice of modern day Beijing
Live and work in Beijing and immerse yourself in the traditions of ancient China while also being a part of the exciting changes of a city on the cutting edge of modern culture. Beijing continues to be an exciting place for all things music, fashion and art with plenty of events and shows to attend. There is a thriving expat community in Beijing, with the Sanlitun area being a popular destination for both expats and trendy locals to mix and mingle over drinks.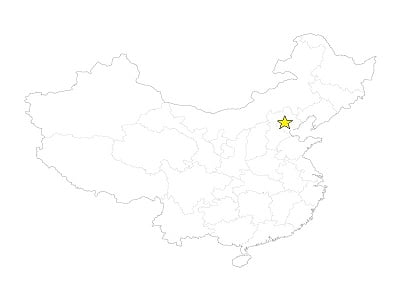 Main responsibilities
-20-25 hours per week are spent teaching
-10 hours max admin per week (includes prep time and meetings with coordinators)
-Planning and delivering workshops to students aged 5.5 – 14 yrs in groups of 4-12 students
-Planning and delivering 1:1, 2:1 and 3:1 individual tutoring sessions
-Using our methods and program materials to teach English efficiently
-Evaluating student progress and providing ongoing guidance
-Assigning and evaluating out of class activities
-Providing feedback on lessons and materials used
-Meeting with coordinator weekly to review ongoing student progress
-Assisting in incoming student assessments
Compensation Package
-Great salary: 12,500 – 14,500 RMB (approx 2,000 – 2,500 USD) per month depending on experience
-Flight allowance: up to 8,000 RMB
-Salary advance available
-Annual leave: 10 paid annual leave days plus 11 national holidays
-Legal 'Z' work visa provided
-Insurance: health insurance provided
-Arrival support: Assistance finding accommodation, beginner Chinese and cultural awareness lessons
-2 weeks of free accommodation on arrival
-Induction teacher training program
-On-going professional development and training
-2nd year bonus and salary increase
Requirements
-Native English speaker from UK, USA, Canada, Australia, New Zealand, Ireland or South Africa
-Bachelor's degree in English related subject
-Teaching experience: at least 1 year
-Experience in suitable subject areas eg IGCSE, SAT, IB, AP or A level courses
-TEFL certificate (for English teaching positions)
-Open minded, patient, energetic, and culturally sensitive
There are no costs whatsoever for the entire recruitment process.
We are looking forward to hearing from you.