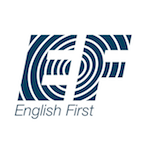 English First Zhengzhou

ESL Jobs in Zhengzhou
EF English First, Zhengzhou is now recruiting new English teachers to join our teaching team. We have been recognized for our quality approach to teaching and effective English languages courses. We are proud to offer both a professional and fun learning environment to our students, and a supportive and friendly working environment to our staff.
As a leading English training school, EF Zhengzhou was founded in 2001 and now has three centers and provides a wide selection of English language courses, catering for all ages and abilities. We are best known for our young learner courses, targeted to students aged 7 to 14 years old but are also a leading provider of Corporate Language Training in Zhengzhou, providing customized language learning solutions for corporate clients such as Nokia.
To celebrate the 10th anniversary of our opening, the school was completely refurbished to create the best learning environment, with a very spacious Life Club Zone (a multimedia activities room, the largest among EF centers in China), a dedicated online learning – iLAB area, and 11 classrooms.
Teach English in Zhengzhou
Zhengzhou is the capital of Henan province, located in central China. The famous Shaolin Temple nearby is the cradle of Chinese martial arts that provided the inspiration for many Kung Fu movies. With a pleasant climate, Zhengzhou is welcoming all year round. The hottest month is July and the average temperature is about 27 C while the coldest month is January when temperatures get down to near zero.
As a provincial capital, Zhengzhou is the height of fashionable entertainment and shopping in Henan – you won't be disappointed. Zhengzhou offers a variety of activities from shopping to shows, tea and coffee houses, sports facilities and everything else you would expect from a large city. With very low living costs your spending will go a long way here.
With its lush foliage, Zhengzhou is China's model for the planting of trees in urban areas, earning it the title of the "green city". It is home to the national grain wholesale market, a new high-tech science park, and is one of the most important textile centers in all of China.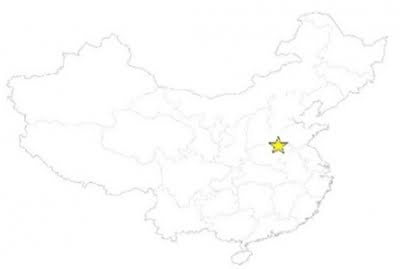 Main Responsibilities
• Maximum of 20 hours teaching per week (26 hours a week in peak season)
• Lesson planning
• Use audio / video materials in classes
• Cooperate with the CM and DOS in ensuring the constructive communication and efficient operation of the centre
• Assist in the placement testing and interviewing of new students
• Carry out teaching related responsibilities including, but not limited to demonstration classes, conversation clubs, tutorials, seminars and presentations
• Attend centre social events
Compensation
• Excellent salary: 7,000 – 8,500 RMB (net) per month (base salary plus allowances) depending on qualifications and experience
• Free housing provided, including amenities, furnished, Western style
• Flight allowance: 9,000 RMB half payable after 6 months, half after 12 months
• All-paid-for TEFL certification (Cambridge ESOL TKT) as part of our induction training
• Contract hour fulfillment bonus of up to 1,000 RMB (net) per month
• Performance appraisal bonus of up to 1,000 RMB (net) per month
• Legal 'Z' work visa
• 17 days public holidays plus 10 days extra holidays
• Comprehensive medical and accident insurance
• Arrival support including airport pickup
• On-going training and academic support
• Promotion opportunities within the EF network
Requirements
• Bachelor's degree
• TEFL certificate preferred but not required (No TEFL? – We recommend INTESOL)
• Native English speaker from UK, USA, Canada, Australia, New Zealand or South Africa
• Experience teaching young learners preferred
• Plenty of passion and energy
There are no costs whatsoever for the entire recruitment process.
We are looking forward to hearing from you.