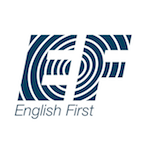 English First Zhangjiagang & Changshu
ESL Jobs in Zhangjiagang & Changshu
EF English First, Zhangjiagang & Changshu are now accepting applications from qualified English teachers looking to expand their horizons and teach at a leading language school in China. If you strive for excellence and enjoy delivering engaging English classes then you will fit right in. Our high academic standards, plentiful resources and outstanding staff are what make us the leading school in the city.
Our school first opened its doors in Zhangjiagang in 2001 and ever since has grown from strength to strength, opening another school in Changshu in 2012 and a second school in Zhangjiagang in 2015. Our students are aged from 3 to 18 years old and we focus on the communicative style of teaching with a maximum of 14 students per class. For our younger classes, teachers will have a teaching assistant in the classroom to assist with setting up activities and classroom management. They are also available when needed for older classes.
We were one of the first English First schools to open in China. With the backing of over 40 years of experience and support from its parent company it's no wonder English First continues to be seen as the number one place for language learning in the city of Zhangjiagang and Changshu. We have a dedication to the highest academic quality achieved through on-going teacher training. We won National Awards at the EF China conferences in 2008, 2009, 2011, 2012 and 2014 and were ranked 1st for student satisfaction in 2015 & 2016.
Our schools boast new state-of the art multimedia school, with touch screen interactive whiteboards in every classroom, a "cookery-classroom," as well as EF's Life Club Zone, which has a newly designed stage.
We provide extensive training for all new teachers regardless of experience. We also run a weekly workshop for teachers. Teachers are also observed 4 times a year and we use this to help them improve their teaching. We also provide access to training courses and certifications which include CERT/DIP TESOL, Certificates in teaching lexis/grammar/phonology & TKT examinations.
Teach English in Zhangjiagang
Zhangjiagang is a small (population 1.2 million), very prosperous city on the south bank of the Yangtze River in Jiangsu Province, China. It's a government-designated model city, criss-crossed with small canals, with a clean, green environment, tree-lined streets and a pedestrian shopping area. Zhangjiagang takes great pride in being a beautiful and clean city, and this can be seen by it's numerous parks throughout the city. Zhangjiagang is situated 90 minutes from Shanghai and is close to historical towns Nanjing and Suzhou.
As a Special Economic Development Zone, the city welcomes more and more foreigners and investment every year. While Zhangjiagang is actually made up of 5 slowly merging towns, EF is located in the largest and most prosperous, Yangshe town. As a result, everything you need is nearby, from nightclubs to restaurants to your house, all are a short ride away by bicycle, scooter or taxi.
Zhangjiagang offers something to suit everyone, with all aspects of Chinese society and culture on show. If you're looking for traditional food, scenery and excursions, there's plenty to see and do. If you want to witness China's growth first hand, Zhangjiagang is a living, breathing example. If you're looking for a welcoming, clean and comfortable city in which to enjoy your China experience and development as a teacher, then you certainly won't be disappointed.
For more information on the city of Zhangjiagang have a look at these sites:

Main Responsibilities
• Maximum of 18 hours teaching per week
• Lesson planning
• Use audio / video materials in classes
• Cooperate with the CM and DOS in ensuring the constructive communication and efficient operation of the centre
• Assist in the placement testing and interviewing of new students
• Carry out teaching related responsibilities including, but not limited to demonstration classes, conversation clubs, tutorials, seminars and presentations
• Attend centre social events
Compensation
• Excellent salary: 20,000 RMB per month net after tax including seasonal bonus
• Air ticket Reimbursement Policy (depending on the exact flight, half paid by school and half by candidate, will reimburse all upon finishing the contract)
• Free accommodation worth 1,800 RMB per month) shared with one other teacher or option for getting own apartment
• Quarantine Fee Reimbursement (meals not included)
• 200 RMB per hour overtime pay for any hours taught over 18 per week
• Legal 'Z' work visa provided
• 3,500 RMB visa paperwork subsidy (bring receipts upon arrival at the school)
• 15 days public holidays plus 15 days extra holidays per year
• Contract re-sign bonus of 2,000 RMB
• Free Chinese lessons
• Health insurance provided
• Airport pickup
• Performance related bonuses
• Comprehensive training, observations, co-teaching on arrival
• On-going training and academic support
• Assistance setting up bank account and phone
• Free online Chinese lessons, with a free HSK examination
• Referral bonus for each teacher referred 6,000 – 8,000 RMB
• Promotion opportunities within the EF network
• 4,000 RMB bursary for 2nd year teachers to take CertTESOL, DipTESOL and other courses
• Free Cambridge TKT certifications
Requirements
• Bachelor's degree
• TEFL certificate (No TEFL? We recommend INTESOL: www.GoldStarTeachers.com/INTESOL)
• Native English speaker from UK, USA, Canada, Australia or New Zealand
• Experience teaching young learners preferred but not required as we provide full training
• Plenty of passion and energy
There are no costs whatsoever for the entire recruitment process.
We are looking forward to hearing from you.