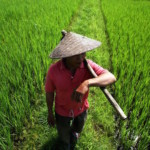 Language School in Shenzhen
Program Highlights
-Excellent salary: 8,000 to 12,000 RMB per month
-Strategic learning methodology
-Well-researched teaching resources
The Job
Our language center is now looking for friendly, energetic and qualified English teachers to teach young learners aged 1 to 15. Our school provides a wide range of English language programs to young learners. It is our goal to provide a creative and effective learning environment filled with excitement, confidence and trust. As we continually expand, we are looking for committed and passionate English teachers to be a part of our team here in Shenzhen, China.
We are a professional training center which uses systematic phonics programs for young learners. It is our objective to equip the students with a strong foundation in English speaking and listening. Foreign teachers are encouraged to teach in a pleasant and enjoyable way so that young learners can learn English with eagerness and fun. We keep our classes with a maximum of 6 students to provide more opportunity for interactions and cater to their different individual needs. We also have our interactive software that is accessible through our website so students can practice at the comfort of their own homes. We have our own research and development team which continually creates new course materials and teaching resources to cater to the ever-changing needs of our society. Our teachers also have access to professional pre-job training and ongoing program supervision.
Shenzhen – The City
Shenzhen is located in the southern portion of the Guangdong Province, on the eastern shore of the Pearl River Delta. Neighboring the Pearl River Delta and Hong Kong (located just south of Shenzhen), Shenzhen's location gives it a geographical advantage for economic development. In 1980, the first Special Economic Zone of China was built in Shenzhen. From then on, Shenzhen become a highlighted city of China, one known for its rapid economic growth.
Shenzhen is considered as one of the richest cities in the country which offers foreigners a great insight into contemporary China. From a small fishing village 30 years ago, Shenzhen has turned into a city filled with dynamic energy and on its way to becoming a world-class metropolis. Shenzhen is also known for its famous architecture, bars, restaurants, art scenes and shopping areas.
Main Responsibilities
-40-hour work week
-Lesson planning
-Plan activities that are age-appropriate and captivating
-Create a warm learning environment that is filled with fun and excitement
-Provide reports on the students' progress and development
-Teach verbal, listening and written English to young learners
-Introduce young learners to western cultures and festivals
Compensation
-Excellent salary: 8,000 to 12,000 RMB per month (depending on qualifications and teaching ability)
-11 days national holidays
-10 paid holidays every year
-Occasional staff dinner
-Legal 'Z' work visa
-Professional training
Requirements
-Native English speaker from UK, USA, Canada or Australia or New Zealand
-TEFL certificate required (No TEFL? – We recommend INTESOL www.GoldStarTeachers.com/INTESOL)
-1 year teaching experience required
-Confident, motivated and passionate in teaching young learners
-Enthusiastic, hardworking and positive
-Outgoing, patient and professional
There are no costs whatsoever for the entire recruitment process.
We are looking forward to hearing from you.