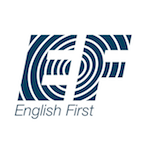 English First Ningbo
Program Highlights
-Excellent salary: 12,000 to 14,000 per month
-Airfare allowance provided: 9,000 RMB
-Housing allowance provided: 2,000 RMB per month
-Teach with the world's largest education company in a vibrant east coast city
ESL Jobs in Ningbo
Our school is now holding interviews for qualified English teachers who have a passion for teaching young learners between 3 to 17 years old. Established in 2002, we now have 8 successful schools in the city of Ningbo with a total of 70 English teachers and are always on the look out for talented, passionate teachers to join our growing team.
Our foreign teachers are encouraged to use their own creativity and a variety of engaging teaching methods to provide a unique learning experience to our young learners. If you have the enthusiasm, patience and energy to engage students and lead them to a learning journey, we'd like to hear from you.
English First (EF) is truly a global company, established in 1965 and now with over 400 centers around the world. EF opened its first school in China in 2001 and has since established itself as the market leader for private language learning with over 150 schools, employing over a thousand teachers.
Course Materials & Technology
Popular with students and teachers alike, our course books have been developed by a dedicated team of linguistic and educational experts. Course books are accompanied by a wide range of supplementary materials including flashcards, posters, handouts, CD's, videos, songs and in-class computer applications, all essential for teachers to deliver varied and engaging classes.
Teachers make use of a variety of activities such as role plays, group work, competitions, drama, stories and songs to bring the classes to life. The class sizes are kept small, to an average of 8-12 students, which allows for noticeable progress to be made and also makes classroom management that much easier.
Teach English in Ningbo
Ningbo is one of China's oldest cities but has gone through plenty of changes in recent years. It is an economic center and has become the most developed city in Zhejiang province, just South of Shanghai on the East coast. The city has wonderful natural, cultural landscapes and historical sites to visit. The Tainyi Chamber was built in 1516 and is said to be the oldest surviving library building in China.
The weather in Ningbo is subtropical with humidity and distinctive seasons. Ningbo also has a well-developed and easily accessible transportation system. The school is located in a high-class neighborhood with shopping, restaurants and movie theater within walking distance or a short taxi ride. This city is famous for its rich history and various cultures and it has been acclaimed as "the state of cultural relics". As a prosperous city in Zhejiang Province, this is one of the most visited places in Eastern China by tourists.
Main Responsibilities
-Maximum of 20 teaching hours per week (non-peak season)
-Maximum of 26 teaching hours per week for summer/winter courses (8 weeks per year)
-12 to 15 month contract
-Teach a variety of English classes to a range of abilities
-Use our ODIN system to input students' grades and lesson contents
-Ensure students learn in an engaging manner
-Make good use of our extensive course materials and technology in the classroom
-Plan lessons and prepare teaching materials in advance for all classes
-Cooperate with the CM and DOS in ensuring the constructive communication and efficient operation of the centre
-Assist in the placement testing and interviewing of new students
-Carry out teaching related responsibilities including, but not limited to demonstration classes, conversation clubs, tutorials, seminars and presentations
-Attend and organize center social events
-Attend weekly trainings and joint trainings
Compensation
-Excellent salary: 12,000 – 14,000 RMB per month
-Housing allowance provided: 2,000 RMB per month
-Flight allowance provided: 9,000 RMB annually
-Free TEFL course provided (if required)
-Legal 'Z' work visa provided by the school
-Visa costs reimbursement (receipts provided)
-11 days public holidays plus 10 days extra holidays
-Loyalty bonus: 3,000 RMB (for signing a one-year extension)
-Health insurance: Medical and Dental Insurance provided
-Free online Mandarin classes
-Free professional teaching certification through the Cambridge TKT
-On-going training and academic support
Requirements
-Bachelor's degree or higher required
-Minimum of 120 hour TEFL certificate required (No TEFL? – we will cover the cost of a TEFL course for you upon receiving a job offer)
-Native English speaker from UK, USA, Canada, Australia, New Zealand, Ireland or South Africa
-Teaching experience preferred but not required as we provide full training
-Clean criminal background check
-Outgoing, professional and passionate in teaching young learners
-Patient and culturally aware
There are no costs whatsoever for the entire recruitment process.
We are looking forward to hearing from you.