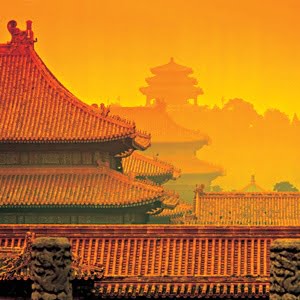 Adult Language School in Nanjing
Program Highlights
-Highly competitive package: 15,700 – 18,049 RMB per month
-Teach motivated adult students at our modern school
-49 days paid holiday per year
-Work for a highly respected organisation with worldwide opportunities
The Job
Our prestigious language school recruiting English teachers to teach adult students for its teaching centre in Nanjing, China. We are looking to recruit an enthusiastic professional who is dedicated to delivering the best English teaching in China.
The posts offer excellent developmental opportunities, as well as the chance to be part of a dynamic, highly motivated team.
To be considered, you should be a highly proficient user of English with an undergraduate degree. You should also have an internationally recognised TEFL-I qualification (i.e. Cambridge CELTA/ Trinity CertTESOL) and a minimum of 2 years full-time relevant post-certificate teaching experience with a wide range of classes, levels and age groups.
Courses for Adults follow a syllabus and are well-resourced to support teaching quality and reduce planning time. In-house materials are primarily used, while supplementary resources created by teachers are organised into folders for sharing.
Teachers are able to participate in a variety of developmental opportunities to ensure the quality of teaching. The Performance Management and Professional Development system ensures every teacher has a line manager to go to for support and feedback. There are regular in-house professional development sessions.
Our Company
We are the UK's international organization for cultural relations and educational opportunities. We create friendly knowledge and understanding between the people of the UK and other countries. We do this by making a positive contribution to the UK and the countries we work with – changing lives by creating opportunities, building connections and engendering trust.
We work with over 100 countries across the world in the fields of arts and culture, English language, education and civil society. Each year we reach over 20 million people face-to-face and more than 500 million people online, via broadcasts and publications. Founded in 1934, we are a UK charity governed by Royal Charter and a UK public body.
Nanjing is the provincial capital of Jiangsu. The teaching centre is located in the Xinjiekou area, which is the central business district of Nanjing. It is a seven classroom operation and specialises in myClass for adult learners and also offers other courses such as IELTS preparation and bespoke corporate classes.
Nanjing – The City
Located on the south bank of the Yangtze River, Nanjing, the capital of Jiangsu Province, is one of the most delightful destinations in China. Known as the capital city of six dynasties in ancient Chinese history, it has a brilliant cultural heritage.
Like most major cities in China, Nanjing is developing rapidly. Great changes have taken place in the city. Modern highways and railways connect the city with most major cities throughout the country and it is becoming a sparkling metropolis akin to Shanghai and Beijing with skyscrapers, luxury hotels, fashion shopping malls, supermarkets and highly-developed economic zones throughout the city.
Main Responsibilities
-Able to sign a 2 year contract
-Up to 24 teaching hours per week
-Lessons are held during weekday evenings and daytime during weekends
-Prepare and deliver teaching to the highest standards of ELT
-Continuing regular professional development and sharing of best practices
-Ensure teaching meets learner needs and expectations
-Ensure teaching meets Teaching Quality Standards and organisational expectations
-Finish administrative tasks in a timely and accurate fashion
-Maintain good relationships with customers and colleagues
-Take part in teaching centre promotional and educational activities where required
Compensation
-Excellent salary: 15,700 – 18,049 RMB per month (roughly 2,200 – 2,500 USD)
-Hotel provided for first 2 weeks on arrival and assistance finding an apartment (this only applies if recruited from outside China)
-Incoming and outgoing air fare if arriving from other countries outside of China
-Incoming and outgoing air fare for spouse, partner, and/or children recognised via the Family Certificate and Partner Declaration Form
-Settling in allowance of 2 weeks' salary (3 weeks' salary for a teacher with a partner / spouse / dependants) (this only applies if recruited from outside China)
-Annual paid holidays: 35 days per year plus 14 public holidays
-We will match contributions to an approved pension scheme up to £1,800 per annum as per the English & Exams matching contribution
-Legal 'Z' work visa and residence permit provided
-Coaching & continuous development (workshops/training etc.)
-Career development opportunities based on performance
-Legal documents for duration of employment (FEC / resident permit / registration cards / medical) reimbursed on arrival for initial costs
-Welcome packs (basic arrival necessities etc.)
-Assistance setting up bank account
-Training on arrival before start of work
-Health insurance provided (BUPA International)
Requirements
-Native English speaker from UK, US, Canada, New Zealand, Australia, Ireland or South Africa
-Bachelor's degree
-2 years of full time teaching experience (prefer adult teaching experience)
-High proficiency in English (CEFR C2) IELTS Band 8 / 9 in each of the 4 sections of the academic module
-Cambridge CELTA, Trinity Cert TESOL or CELTA equivalent (at least 120 hour classroom-based adult teaching-focused TEFL certificate) required
-Dip TESOL, degree in Education with TESOL focus preferred
-Communicate effectively with colleagues and candidates and treats others with respect
-Is sensitive to cultural differences
There are no costs whatsoever for the entire recruitment process.
We are looking forward to hearing from you.