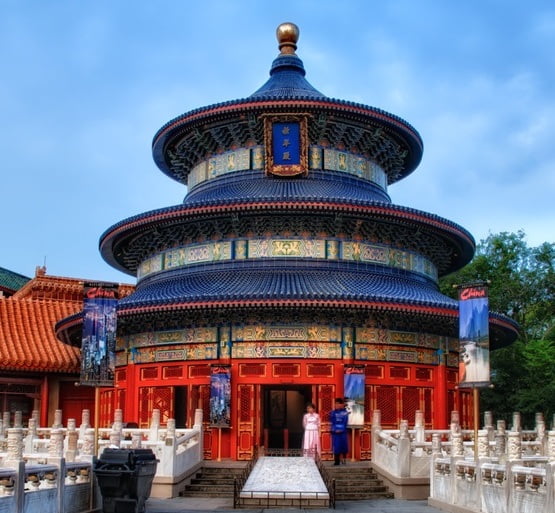 English Drama School
Program Highlights
– Monthly income up to 15,000 – 28,000 RMB after tax (housing allowance included)
– Fun and inspiring environment with English drama teaching
– Live and teach in the vibrant capital cities of Beijing, Shanghai, Chongqing, Yinchuan
– Excellent course materials and teaching resources
ESL Jobs in Beijing, Shanghai, Chongqing, Wuhan
We are a modern and progressive English drama school, and we're now holding interviews for professional, passionate English drama teachers to teach at our schools in Beijing, Shanghai, Chongqing and Wuhan. We are looking for ESL teachers preferably with some drama background to join our team.
Founded in 2010 by the famous director Feng Xiaogang, with a mission to promote English education and focus on cultivating talents, we are committed to inspire China's 4 to 18 year old children and provide one of a kind English drama education. We use the world's leading Helen O'Grady English drama education curriculum system to provide our students with an excellent environment and stage for their future developments.
As one of the first to use an English drama education curriculum in China, we adhere to the "respect, explore, hope, empathy" values, respecting each child's uniqueness and guiding them to understand themselves and explore diversity and all possibilities of the world. At present, we have become one of the best brands in English drama education.
We have a team of outstanding teachers who all share the same vision of imparting quality education to students at these ages. Right now we require an enthusiastic, dynamic and highly motivated teacher who will be able to contribute positively to the work of English drama teaching.
Teach English Drama in Beijing
Beijing, capital of the People's Republic of China, is the nation's political, economic, cultural, educational and international trade and communication center. Located in northern China, close to the port city of Tianjin and partially surrounded by Hebei province, Beijing continues to be an exciting place for all things music, fashion and art with plenty of events and shows to attend.
Teach English Drama in Shanghai
Known as the 'Pearl of the Orient', Shanghai is truly an international metropolis in every sense of the word. The most vibrant and progressive city in China, Shanghai is the economic and cultural center, blending an incredible mix of Eastern and Western culture. On one side of the mighty Yangtze River flowing through Shanghai is the Pu Dong district, rural farm land just 20 years ago, it is now the financial and commercial hub with skyscrapers stretching ever higher.
Teach English Drama in Chongqing
Chongqing is situated on the upper reaches of the Yangtze river in Sichuan province in the west of China, not far from Tibet. It is a large and fast changing city, known as "Mountain City", spread around a mountain, you will be always walking either up or down. It really is a city of changes, mixing modern development with local traditions and small local neighborhoods.
Main Responsibilities
– Maximum 40 working hours per week (maximum 22 teaching hours)
– Work during weekends with two days off during weekdays
– Prepare teaching materials for each class in advance
– Contribute positively to the work of English drama teaching
– Teach the English language to the best of your ability, focus on learning objectives and achieve them through a stimulating and motivating way
– Be responsible for the students' welfare and development
– Be able to be a part of a team
Compensation
– Excellent monthly salary: 15,000 – 28,000 RMB (net, after tax) including housing allowance
– Optional apartment set up loan: 5,000 RMB (will be deducted in the following 2 month pay checks)
– Annual airfare reimbursement: up to 5,000 RMB
– Contract completion bonus: up to 5,000 RMB
– All national holidays plus 10 paid personal holidays
– Accident insurance & medical insurance provided
– Legal Z visa provided
– Professional training and ongoing teacher workshops
– Respect a good work-life balance
Requirements
– Bachelor's degree required
– Native English speakers from UK, USA, New Zealand, Canada, Australia Ireland or South Africa
– Non-native candidates with clear accent are welcome to apply
– TEFL certificate with 120 hours above required (No TEFL? – We recommend INTESOL www.GoldStarTeachers.com/INTESOL)
– Prefer 2 years full-time teaching experience (If you don't have TEFL then you need 2 years full-time teaching experience to apply for the work visa)
– 2 years work experience post-graduation required
– Highly prefer drama backgrounds
– Basic performing skills
– Professional, dynamic and culturally aware
– Good mental and physical health and clean criminal record
– Be available on weekends or in afternoons/evenings
There are no costs whatsoever for the entire recruitment process.
We are looking forward to hearing from you.