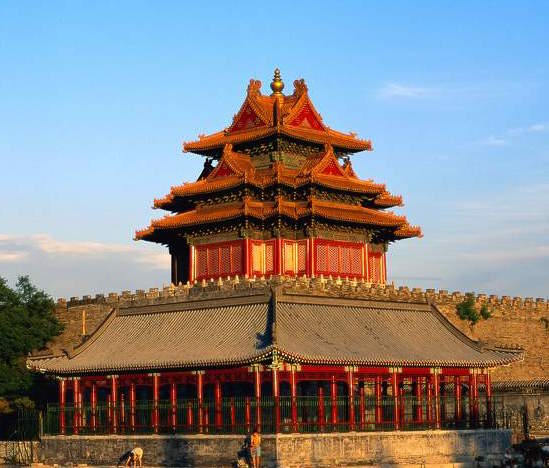 Elementary, Middle & High School
Program Highlights
-Excellent salary: 141,000 – 204,000 RMB per year based on teaching experience
-Monday to Friday schedule with weekends off
-Accredited by British Columbia Ministry of Education
-Locations in 23 cities across China
Elementary, Middle and High School Teaching Jobs
Our elementary, middle and high schools are currently holding interviews for qualified teachers to join us at various exciting locations around China.
Our original mission was to provide a blend of the best of Chinese and North American educational practices, to prepare Chinese students for success in post-secondary studies outside of China. Our first school opened in Dalian in 1995 and we are now based in 23 major cities across China, including Shanghai, Shenzhen, Xi'an, Dalian, Chongqing, Wuhan and Zhenjiang with 28 pre-schools, 27 elementary schools, 26 middle schools, 16 high schools, and 3 foreign national schools.
We have created a uniquely designed program delivery model that introduces a western teaching model to our students. We incorporate best practices in learning including active learning, cooperative learning, and critical thinking. We understand that most of our students are new to English-only classrooms and western methods of teaching, including personal responsibility for meeting learning outcomes. Integrated language learning is a component of our classroom experience.
Our goal to equip students for entry into top universities remains paramount. With this in mind, we offer many unique features:
-An international focus
-12 key teaching and learning strategies designed to ensure success for students whose first language is not English
-Strengthen the language abilities of our students, including scaffolding English courses to meet student needs and provide double the English courses
-Connections throughout the curriculum providing opportunities to reinforce skills taught in other courses: common speaking, writing, and presenting rubrics
-Connections throughout the curriculum providing opportunities to reinforce key elements such as Communication, Personal and Global Leadership, and Creative Thinking and Problem-Solving
-Advanced Placement (AP) courses in Math, Sciences, Information Technology, History, and Chinese Language & Culture
Main Responsibilities
-Student ages: elementary school 6 to 13, middle school 13 – 15, high school 14 – 16
-Monday to Friday schedule with weekends off
-Teaching up to 25 hours per week, excluding lunch time, break times, preparation time and meetings and including supervision of students during activities and study times
-Participating in organizing and implementing English activities for the students
-Assigning and correcting homework, preparing and correcting quizzes, tests for the students
-Participating in the school activities including weekly flag raising ceremonies, special opening ceremonies, proofreading of English letters or documents, serving as a judge for English contests, cooperating in receiving visitors, and attending occasional special weekend ceremonies
-Providing demonstration classes for prospective parents/students to observe, participating in video presentations created for marketing purposes, and other related activities as required
-Coordinating with the Chinese bilingual teacher and homeroom teacher for students' learning and management
-Provide instructions in the courses assigned according to the requirements of the curricula
-Enhance the ESL program by providing additional or supplemental materials
-Use a variety of teaching strategies/learning activities and student assessment methods; develop detailed lesson plans; and provide quality instruction to students
-Manage the classroom effectively; maintain good student discipline; support the discipline standards and rules of the School
-Contribute to the School's extra-curricular program; Participate in marketing and student recruitment activities as requested
-Participate in professional development activities
Compensation
-Excellent salary: 141,000 – 204,000 RMB per year based on teaching experience
-Free apartments on-campus or in school owned off-campus apartments where available. When owned apartments are not available we provide an accommodation allowance
-Additional 3,000 (RMB) (taxable) in the first pay period to help offset the cost of initial living expenses incurred in moving to China
-Round trip airfare up to a maximum of 10,000 RMB in each year of a two-year contract for travel at the beginning and end of each contract year, usually to be booked, purchased and reimbursed as one way fares to a maximum of 5,000 RMB. Such flight reimbursements are provided for the Teacher and his/her spouse and dependent child/children (if the spouse and child/children live with the Teacher full time in China) from the point of hire to the Chinese city where the School is located, for each year of the employment contract
-700 RMB for extra baggage fees charged by the airlines
-Shipping allowance for teachers who fulfill their contracts and are returning home. This shipping allowance is based on consecutive years of service and begins at 2,700 RMB
-Paid winter break of approximately 4 weeks and an approximately 6 week long summer break, along with one week in October and one week in May during Chinese national holidays
-The school covers most costs, up to specified limits, and assists with applying for visas and resident permits in China
-Reimburse for basic immunizations up to $250 USD
-Full international medical coverage
-5 sick days leave per year with full pay. After the 5 days of sick leave with full pay the Teacher will be granted a further 15 days of sick leave at partial payment
-Pre-departure online training, airport pickup, transit from arrival airport, orientation, campus settlement committee support
-Contract duration: 2 years with option to renew
-Strong professional development and in-service continuing education support
-Dependents benefits: medical insurance coverage, visas, immunizations, and annual flights for a dependent spouse and dependent children living full time in China with the teacher
-School tuition discount for children of teachers
Requirements
-Native English speaker from the US, UK, Canada, New Zealand, Australia, Ireland, South Africa, Singapore or other native speaking countries
-Bachelor's degree required
-2 years of teaching experience OR a TEFL certificate
-Clean criminal record
-Energetic, fast learner and an excellent team player